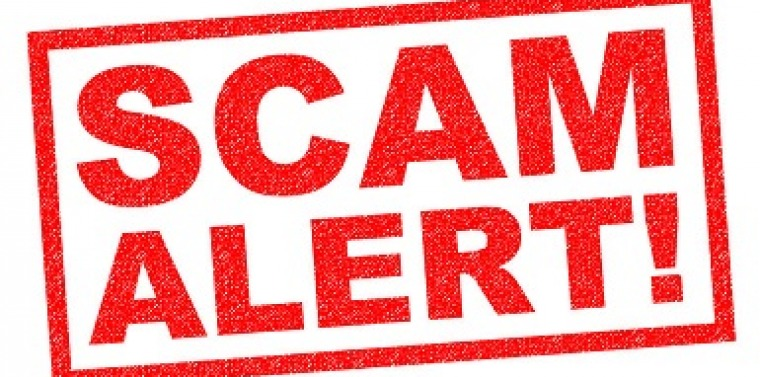 A couple of days ago we all got informed about an airdrop from Yield Finance Farm. They said that they will distribute during 19 of January and had a twitter/telegram system

I even made a post about doing the procedure but i told you that "I don't know if this is legit or not". Also, in the comments i specifically said.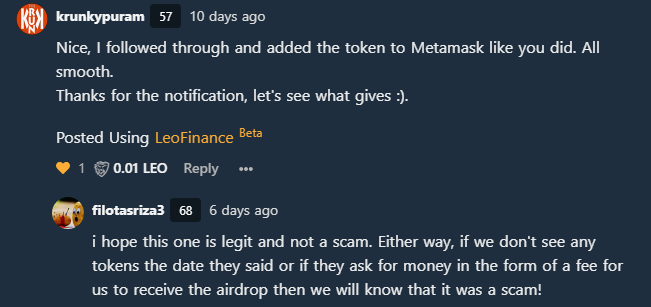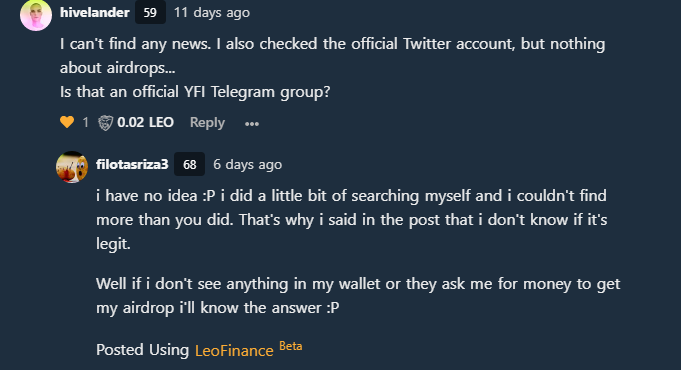 So a couple of minutes ago they posted the following on telegram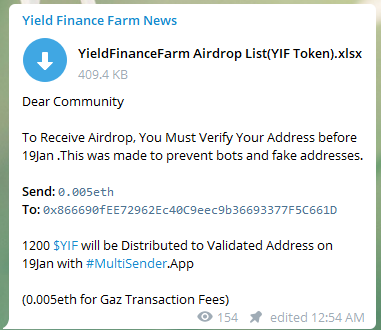 So as you can see they are asking a "fee" in order to validate the addresses that fee is around 5$-6$ with the given prices. Ofc this is fishy as hell and at this point i am certain 100% that this is a scam.
I also replied in that post with the following line "this smells like a scam and i instantly got banned. I reported this on telegram but i suspect many people will lose money as it has over 12k subs
DON'T PAY THE FEE
Posted Using LeoFinance Beta