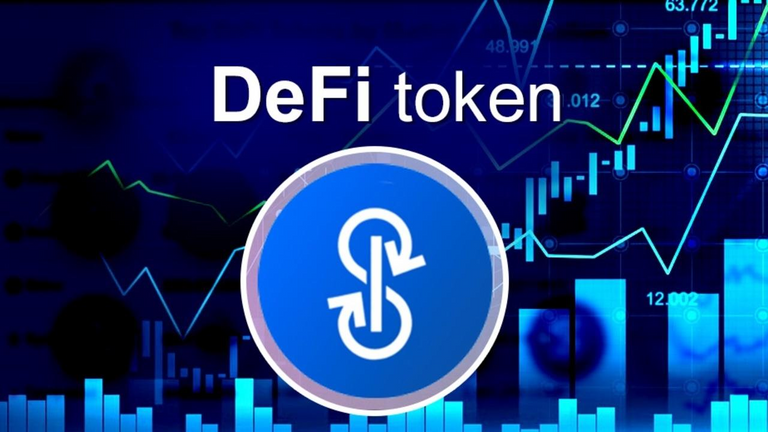 So this will be a quick post about an airdrop. I just found out about this airdrop from Twitter. It's for the YFI DeFi token and you can all take part in it. below you can find some additional info about the token as well as the link to the Website
It is a high yield defi farm that allows you to Farm,Lend/Borrow and Earn, bringing real value to yield farming
So the procedure was quite easy, you just need to have a telegram and Twitter, a bot is guiding you step by step, you just follow their original account, join their tm groups and you are good to go, but let's see the procedure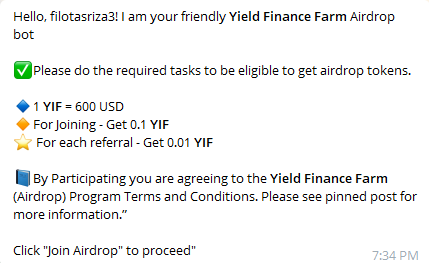 So as i said you join and follow some accounts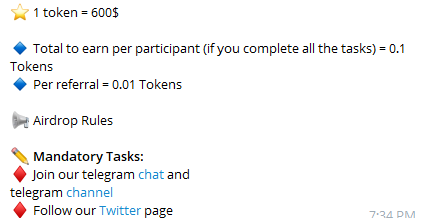 And after you finish with all that the most important thing for me is your wallet address. They need an ERC20 compatible wallet address, not one from Exchange.

I used Metamask and i found the token as well and added it.

I don't know if this is legit or not but some people i know from Leo have already followed the procedure and took part in so yolo! I also asked the admins on tm when will i receive the tokens and they replied on 19 January the distribution will take place.
Below is a ref link that will transfer you to telegram and you can start the procedure right away. I did it through a ref link as well so i can't provide you with another way, maybe the website above will have ne!
Let me know if you already did it and what are your thoughts!
Posted Using LeoFinance Beta