Crypto Isn't For The Fainthearted!
It's a long-term game full of twists & turns. A risky play if you keep on selling at a loss. A high degree of patience is required to go through tough times like 'RED' markets. Many people find it so hard to deal with the stress they get after looking at their 'blockfolio' every minute. One needs to form a perspective that dips are nothing but buying opportunities. If you don't have extra bucks to buy your favorite coins for cheap, then just HO-freaking-DL!
Do you find it hard to form such a viewpoint? Take a printout of the below infographic and paste it on your wall.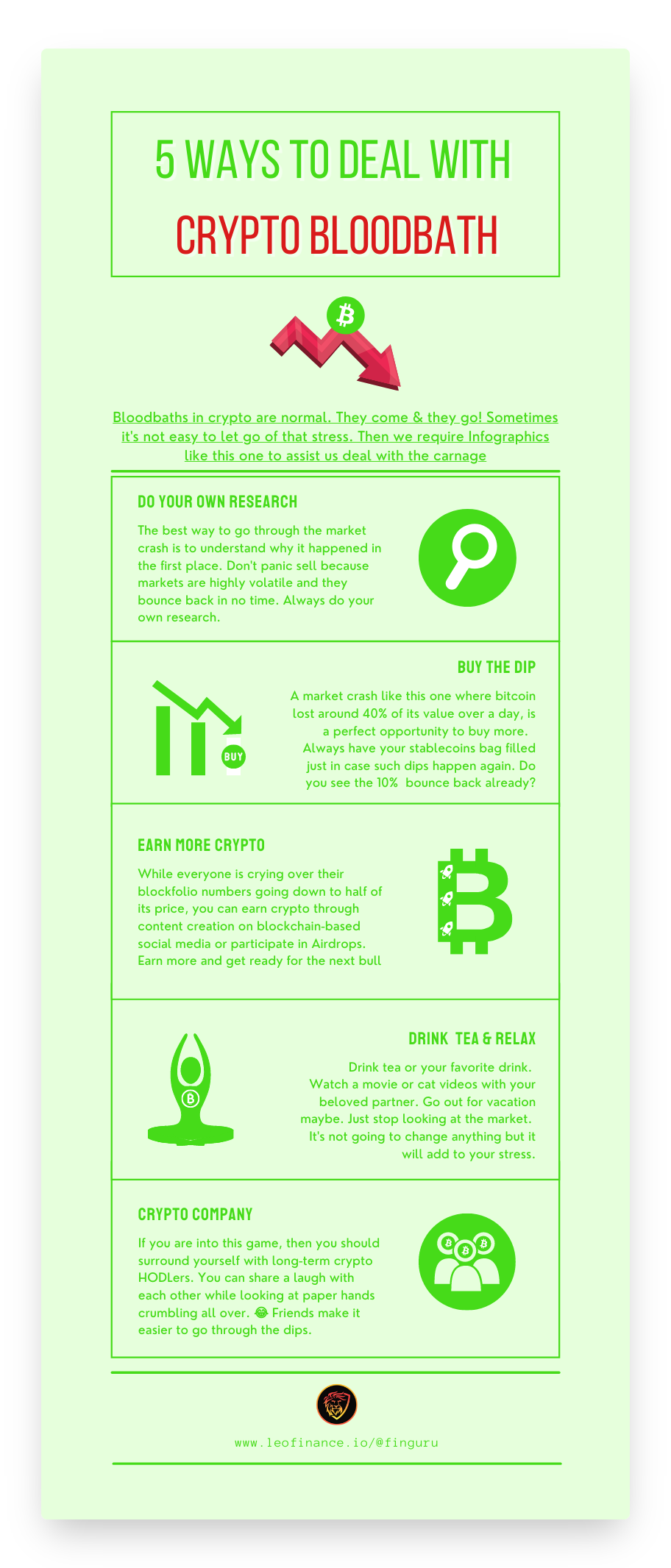 ---
Please reblog, share & upvote this post. It would help me to create more of these. ;) Thanks!
---

https://leofinance.io/@finguru

https://twitter.com/finguru6

finguru#4062
---

No financial advice. For infotainment purposes only.
Posted Using LeoFinance Beta