Aave Is Creating A DeFi Service For Institutions
Bitcoin reached its all time high ($64,863.10) in 2021 & institutional investment was the major factor behind the upward trend. They have now realized that crypto is not going anywhere. World perception of crypto & blockchain tech has been changing in the last couple of years.
Due to this, we have witnessed a series of institutions getting their hands dirty in this new economy. It's an emerging market and consumer trends are continuously changing. The offerings provided by crypto are unique, lucrative, and open to everyone!
Institutional Participation In DeFi
Total Value Locked in DeFi is over $55 Billion. AAVE, a multichain DeFi aggregator alone has $10.7 Billion locked with 20% of market dominance. Small-time investors and early adopters are now the old players of this game. Decentralized Finance offers great financial products with minimal entry barriers and better ROI than banks. Since there is no intermediary, everything is handled through lines of code called Smart Contracts. Institutions realize its value and hence they are hopping onto this opportunity. They simply don't care about high fees on Ethereum because it's pennies for them.
Introducing AAVE PRO
To serve the biggies AAVE is creating a product called AAVE PRO later this month in association with Fireblocks, a digital asset custody platform. It provides an easy way to buy and store Digital Assets like Bitcoin and various other cryptocurrencies. They have customers like Banks, Exchanges, Hedge Funds, Big corporates, etc.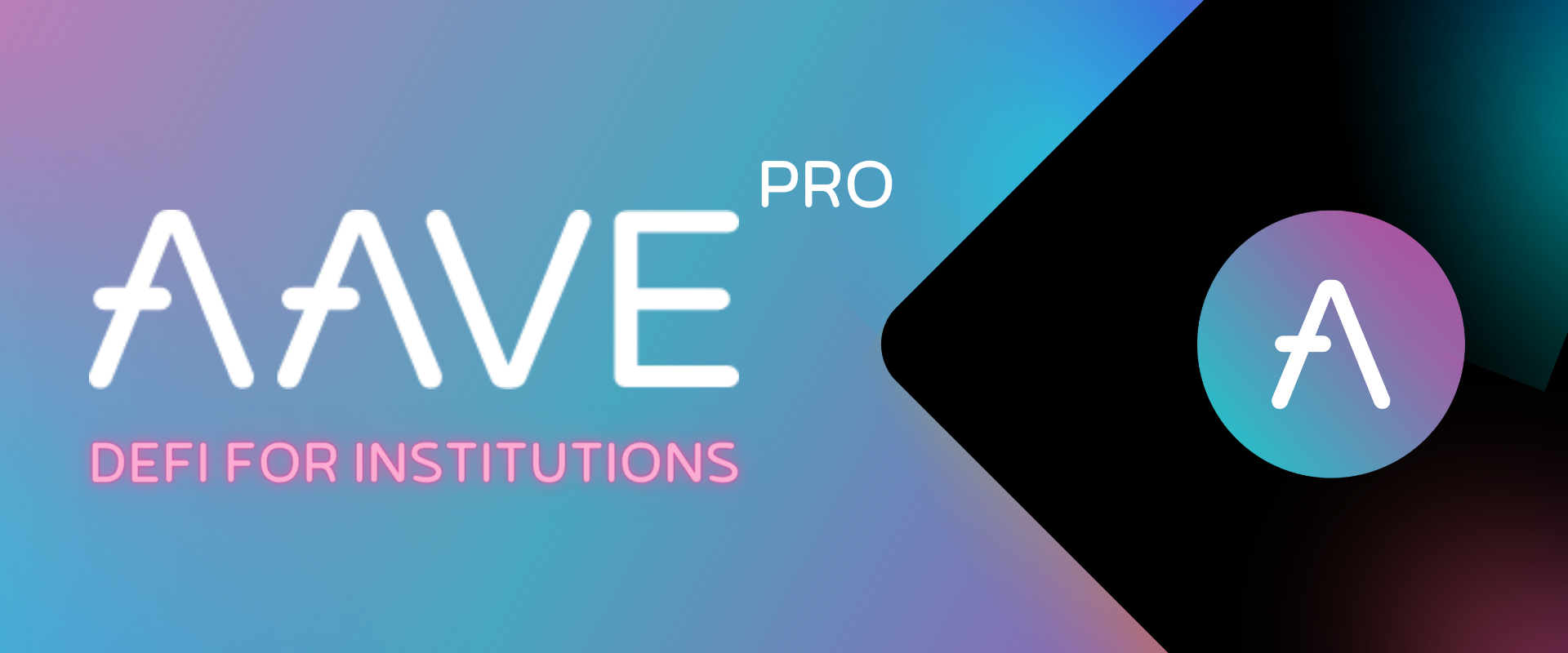 AAVE is already the leader in this sector and this move will definitely introduce some serious money into DeFi. This is definitely going to be one of the biggest steps in institutional investment into crypto space. Please check out some of the details related to AAVE PRO and its launch: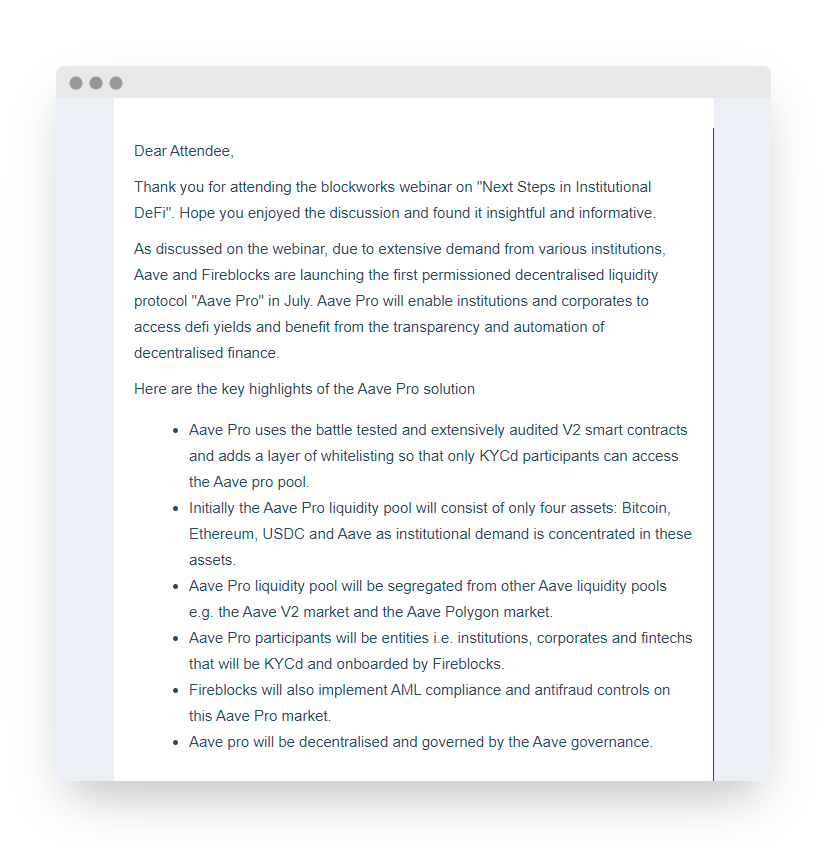 Source: TraderNoah on Twitter
Those are some interesting highlights and I am sure they will be able to attract so many heavyweight investors & funds into DeFi. No wonder AAVE's price has surged over 30% in the past one week, ahead of its launch.
---
Starting New Trends
With AAVE Pro, a new trend might spark and we may see a series of institutions jumping in. As they are having a whitelist system where only KYC-approved institutions can participate, it will make it an exclusive club. Is it a good thing? I am not so sure! But this is the first time institutions can properly access DeFi opportunities. Do you think Stani Kulechov's (AAVE's Founder & CEO) is doing the right thing by going in this direction? The kind of value AAVE Pro will add into DeFi space is still unknown since the project is yet to be launched but it will definitely make some news when those biggies go all in.
Also, Do you think Cub Finance will ever go down this path? Heavy investments coming in from big institutions can quickly shake things up. After all, it's mostly the game of TVL right now!
Please let me know your thoughts in the comment section below.

https://leofinance.io/@finguru

https://twitter.com/finguru6

finguru#4062
---

Not financial advice. For infotainment purposes only.
Posted Using LeoFinance Beta
---
---