Cub Finance Should Have A Referral Rewards Program!

Leo Finance team has hired a Marketing Company to promote Cub Finance's Kingdoms. These are auto-compounding vaults where you can stake tokens for cross-platform farming and $CUB Rewards. CUB IDO launchpad is coming soon and then we will get a yield farming platform on Polygon as well. All we need is a bit of hype created around these launches! I am sure the marketing company on hire will take care of that.
There is still a missing piece though. We are not able to utilize our network effect to its full potential. Why would a person onboard someone & take the pains to explain this stuff that took them a few weeks or probably months to learn? I understand that onboarding new users is great for the network in the long term. But what immediate perks am I getting in return? Frankly, it's a full-time job.
Referral Marketing - The Missing Piece
Referral Marketing is a strategy used by businesses to acquire new clients by incentivizing the existing users to promote the services/products in their own network. Leo Finance is one of the most active communities, at least on Hive.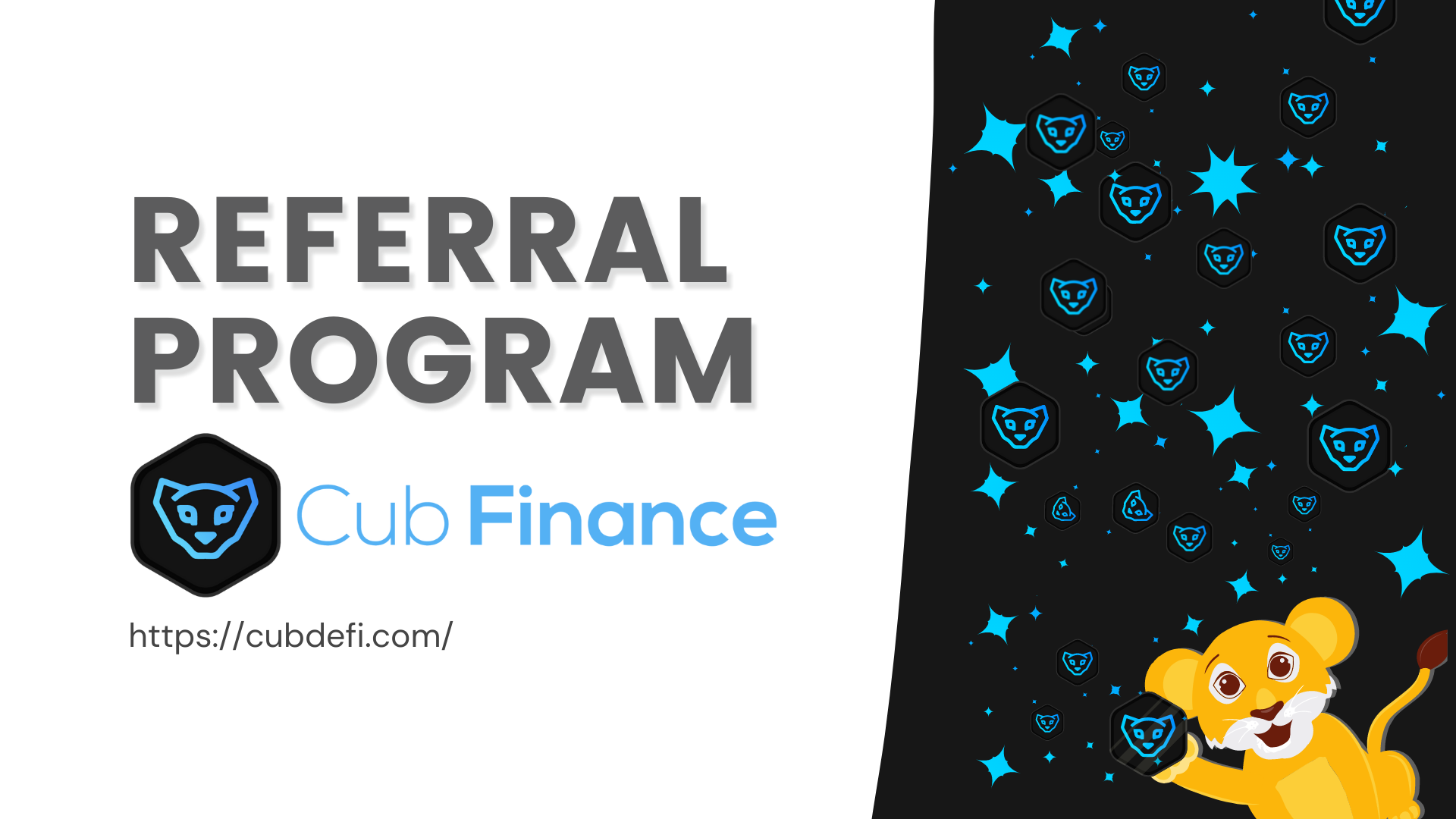 A simple referral system is undoubtedly the best form of growth hacking technique for two reasons:
You get new users. This is the endgame of any marketing campaign, right?
You reward existing users for onboarding new users, providing them a sustainable income source.
Many DeFi platforms use this technique already through their in-house referral programs in which current users earn a share of fees charged on the transactions done by newly referred users for a lifetime. It can become another popular use case of $CUB and provide a decent income source if someone manages to refer enough people from your Network.
Take PolyCat on Polygon Network for example, which has a ton of Auto Compounding vaults to choose from. They have a cool referral program going on under which you can earn 1% of your friend's earnings. ✌ The best part is that you can quickly sign in through your Metamask or any other accepted wallet.

If your friend makes $1000 dollars a month and you have 100 such friends, then you make a solid $1000 a month without doing much. Obviously, this can vary depending upon the power and spending capacity of your network but it grows over time.
My Referral Link: https://polycat.finance/?ref=0k75
Another platform called CakeDeFi where you can earn 1% p.a. on your referral's investments, for all coins, paid weekly.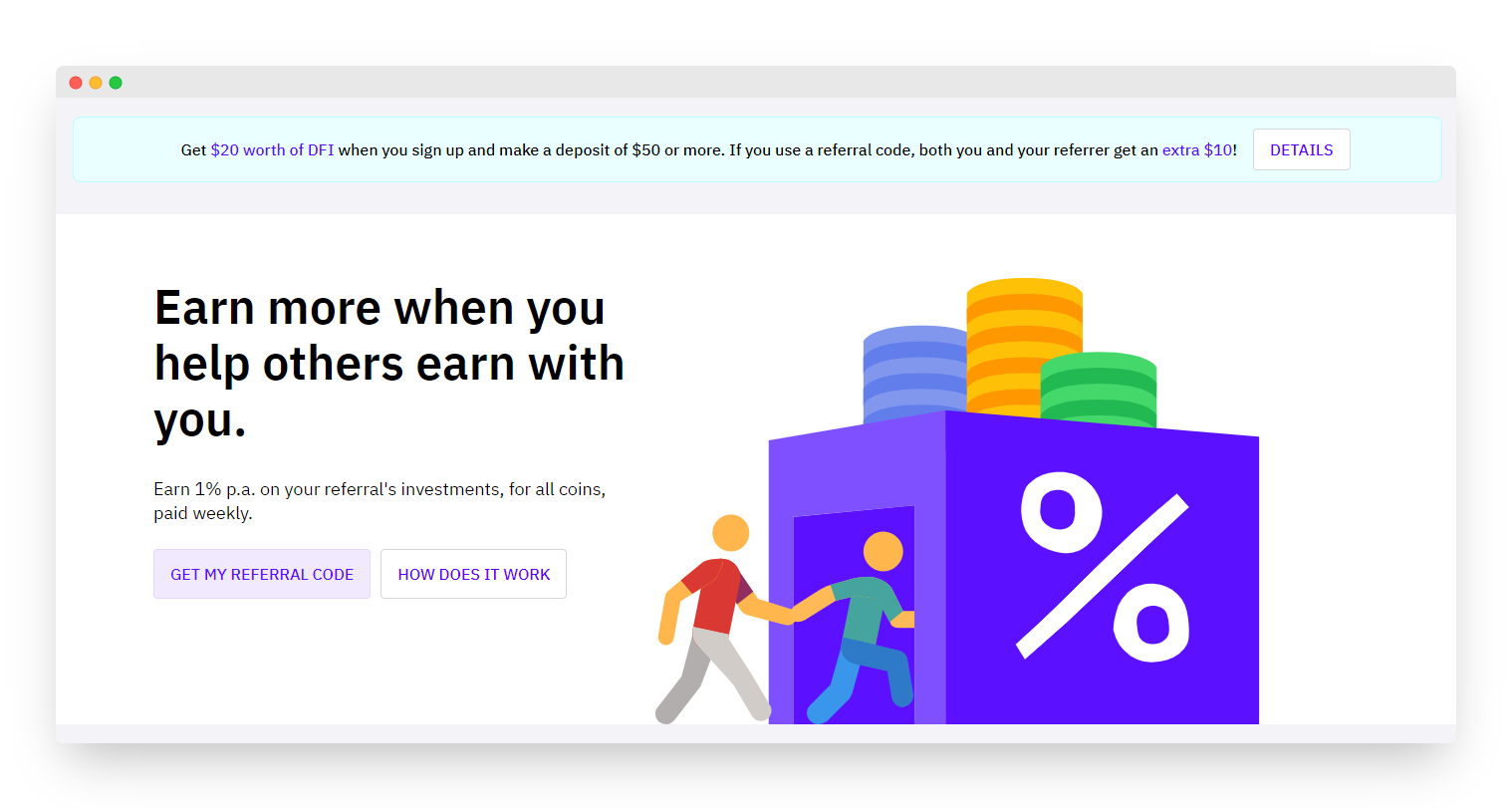 There is a leaderboard that shows a Referrer has earned $52K with just 16 referrals. That's crazy imo! 😂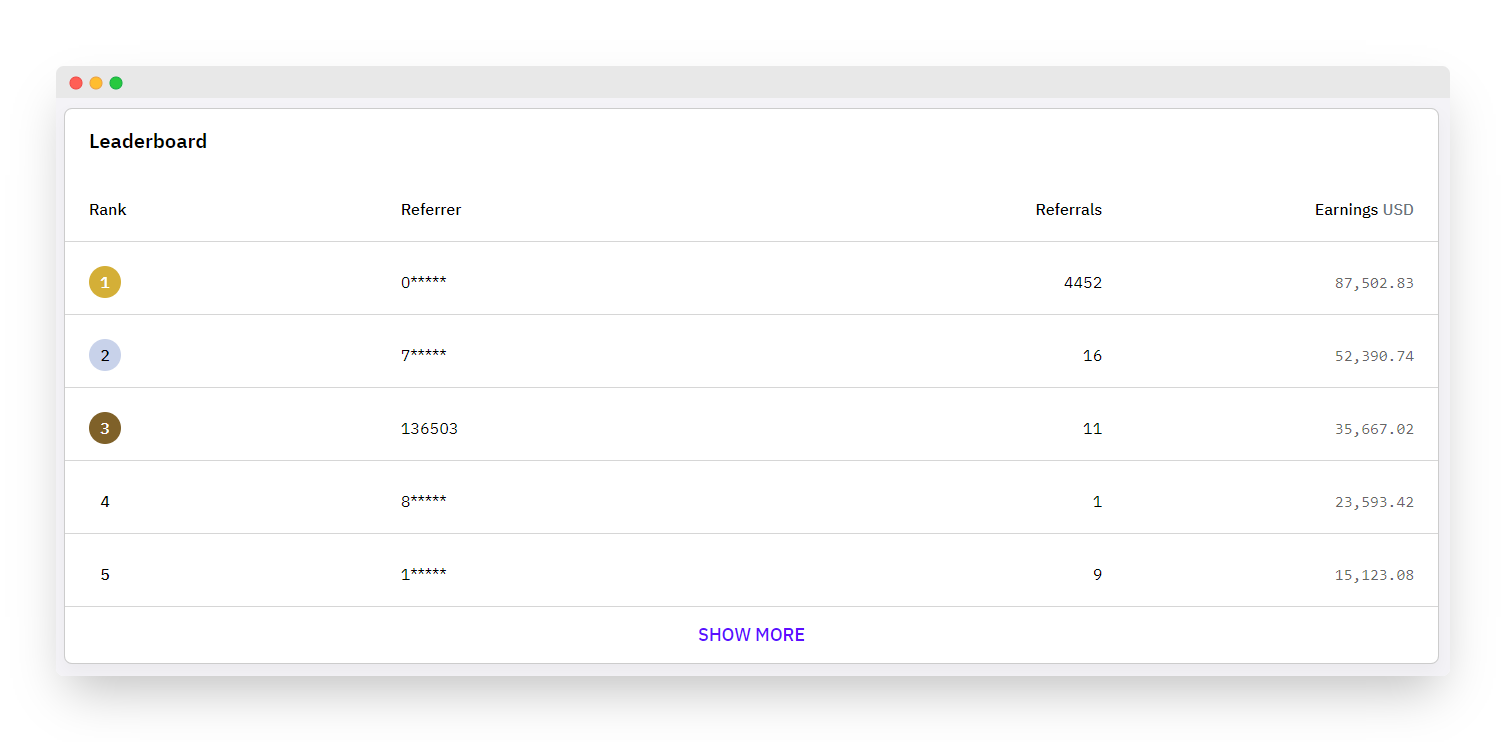 Please note that I couldn't join the platform since my country was not listed. While signing up, you need to give provide your personal details for verification.
---
Would You Like To Have A Referral Program On Cub Finance?
Comment below! Say yes, reblog, upvote, and share this as much as you can if you want another cool way to earn $CUB and see the users growing. 🚀🚀 Let your voices be heard!
@khaleelkazi, are you listening good sir? 😁✌ I hope you and other team members consider doing this sometime in the future. It's just feedback from an avid user of Leo Finance products. I believe we will witness exponential growth in our network if we launch a cool referral program for the current users.

https://leofinance.io/@finguru

https://twitter.com/finguru6

finguru#4062
---

Not financial advice. For infotainment purposes only.
This post has referral links. You will help me by using them and not lose anything.
Posted Using LeoFinance Beta
---
---