Future of Cub Finance - Cross Chain Dex & One Stop Shop For DeFi
Finally, I got the chance to see the Weekly AMA by @khaleekazi and @nealmcspadden about Kingdoms Soft Launch, New Tokenomics, New UI, and the Future of Cub Finance. I am telling you these guys are going in the right direction and this makes me more bullish on $CUB.
---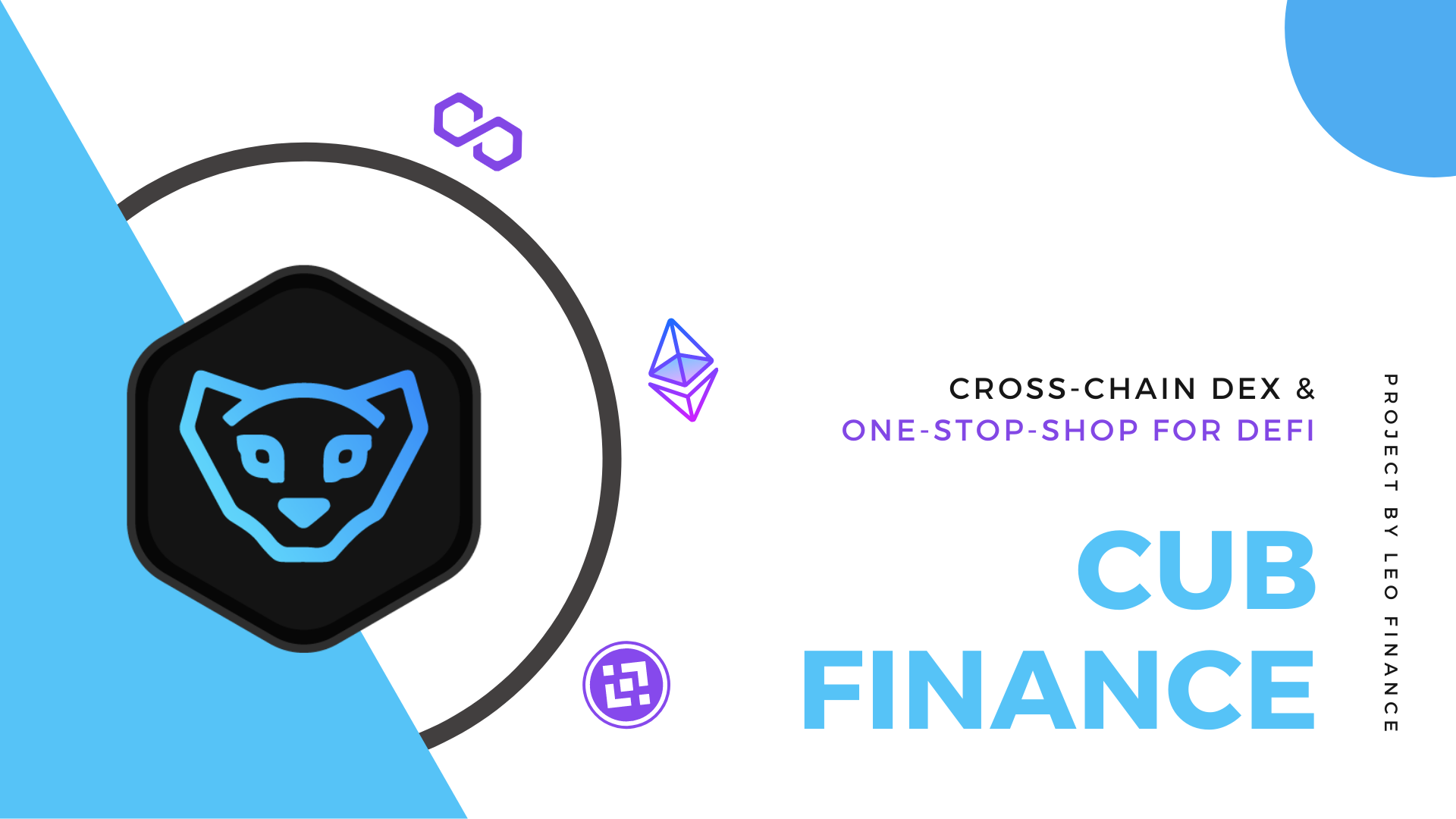 ---
Cross-Chain Dex
Through Leo Bridge, Cub Finance will be connected to multiple chains like ETH, BSC, Polygon, and hopefully more in the future. Yes, Polygon integration is coming to Cub Finance. Fees are dirt cheap as compared to ETH and even BSC. Other than that I keep on seeing HECO, maybe ThorChain, who knows what Leo Finance team has in store for us.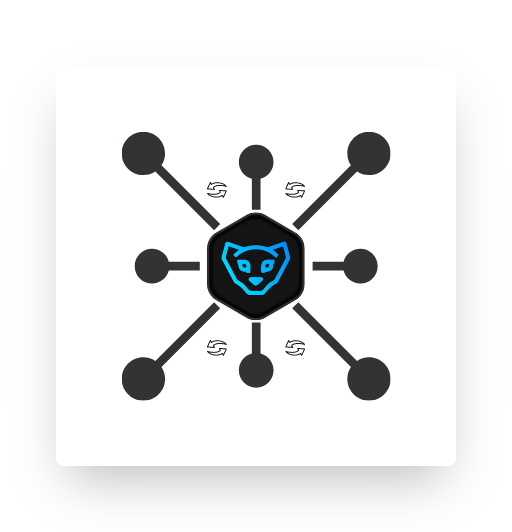 One thing for sure is that Cub Finance will become a cross-chain DEX with seamless swap functionality (Leo Bridge) across a variety of blockchains. This will provide a single platform for everyone to move their assets wherever they want and invest in various DeFi products.
One-Stop-Shop For DeFi
Cub Finance is going to adopt the same model on which Autofarm works. It is able to provide a high APY through the yields from different BSC tokens (like CAKE, DOT, DAI, ADA etc.) and AUTO token as well. This model will eventually reduce the selling pressure on CUB and attract liquidity from other platforms.
Auto Compounding of Kingdoms is quite cool. You don't have to do anything but chill. For example in Cake Kingdom, all the CUB rewards generated are automatically exchanged with CAKE and reinvested back in the vault. It's great to see the amount of CAKE (~$90 at current price) growing on its own several times every day.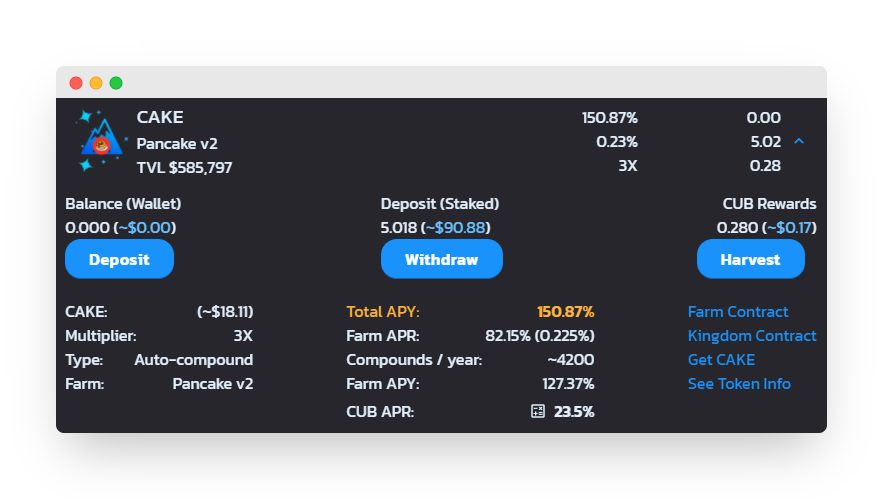 I am really excited to see how my CUB Den will perform once it's converted to Kingdom. It's expected to come out with extra features like 'Fee Revenue Sharing'. This will make your investment more lucrative! $CUB is so cheap right now, sitting at $0.617 at the time of writing this post. There are so many cool developments planned in the next few weeks and I can't wait to see more of them.
Adding Polygon to Cub Finance's portfolio is a smart move in my opinion. It's been doing quite well in the DeFi space side by side to Ethereum & Binance Smart Chain. I have been trying my hands-on Polyzap (recommended by @allcapsonezero) and Quickswap. I can do hundreds of transactions for pennies and I got Matic for free from these faucets - Matic Supply and Mac&Cheese Finance. I didn't even buy it with my own money. 😂
Long story short, you might want to hold on to your precious CUBs.
What do you think about the future of Cub Finance? Do you think Auto compounding is better? Adding Polygon Have you tried Kingdoms yet? Please do try. ;)
---

https://leofinance.io/@finguru

https://twitter.com/finguru6

finguru#4062
---

Not financial advice. For infotainment purposes only.
Posted Using LeoFinance Beta
---
---