Hive Is The Best DeFi Staking Platform
Welcome HF 25
That's it! We are here. Hive Hardfork 25 aka Equilibrium is successfully completed without any hiccups. This was my first HF experience and honestly, I didn't feel a thing. 😁 I am excited about all the changes that were implemented. here's the short summary of the main features that were included in this HF:
Recurring Transfers
HIVE to HBD conversion
HBD APR% on Savings
Changes to curation rewards for Hive reward pool
Expiration on Governance votes
Source: https://peakd.com/hive-163399/@peakd/new-search-page-and-hf25-features-support-and-more-
Which one is your feature amongst all? Please let me know in the comment section below. In this blog, I am going to discuss the HBD APR% on Savings.
---
Hive DeFi
Hive provides 'No Risk' DeFi feature through Staking. You will not face a rugpull here. You own your keys to your crypto and hence no one can take away your stake unless you give it away from yourself. There are two ways you can earn a decent APR on your investment.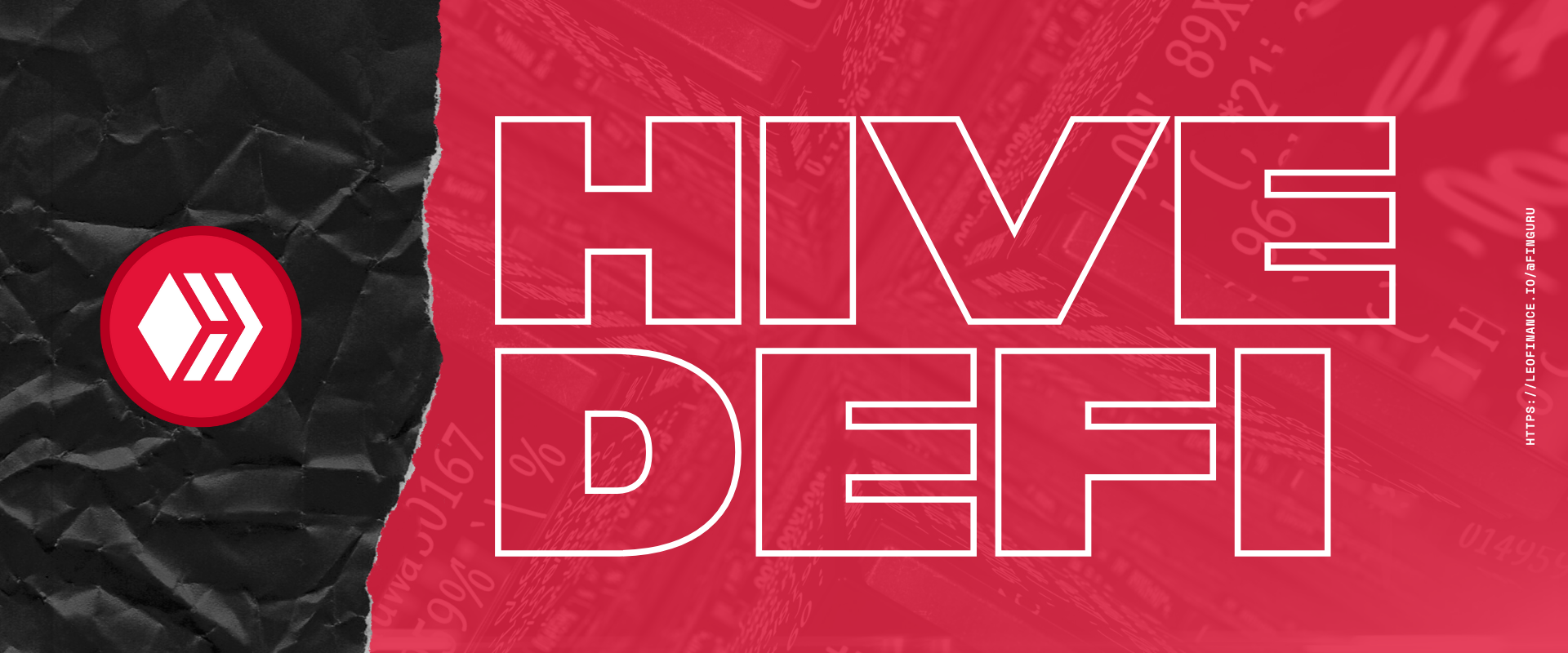 ---
Hive Power
'Hive Power' is 'Hive' staked in your wallet. It increases with an APR of approximately 3.37% at the time of writing this post. This percentage is set by the witnesses and it can change.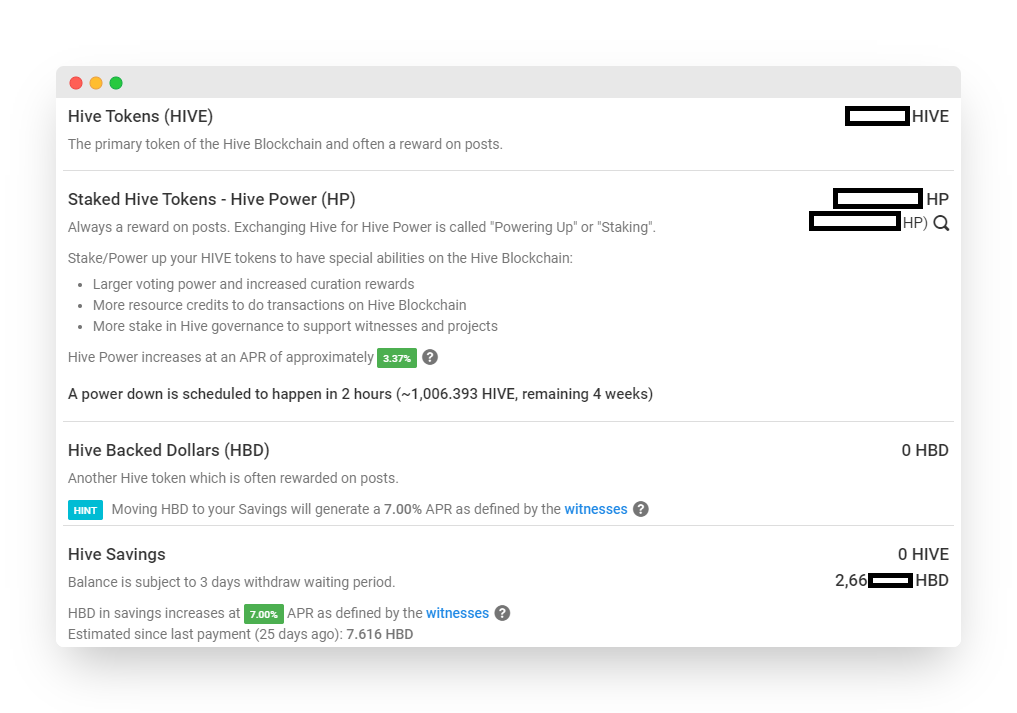 Hive Power has a unstaking period of 13 weeks. Every week liquid Hive will be transferred to your wallet. You can also participate in curation rewards through your HP and do many more things with it.
HBD in Savings
Before HF 25, we were getting 7% APR on HBD when kept in the wallet or savings both. Post HF 25, we are only getting the APR only on Savings. It has a 3 day unstaking period which is quite cool as compared to HP. HBD is also a stablecoin and hopefully, its peg will be fixed post HF25. There are talks going on to increase that percentage to 10. If that happens, Hive will become one the best DeFi investment opportunities.
---
Hive Is Truly DeFi
Not many people know this but Hive is a truly DeFi platform i.e it's decentralized, unlike Binance Smart Chain (BSC). Since there is no third party involved, the risk of losing your funds is minimal. BSC is the most popular DeFi blockchain, crushing huge numbers in terms of active wallets and transactions. It is actually Centralized DeFi (CeDeFi).
Your precious money is safe from market fluctuations and other DeFi risks like Impermanet loss if you choose to invest in a stablecoin like HBD. Apart from the DeFi opportunities, you can do a lot of things with your Hive Stake (HP).
We now have another great use case and marketing proposition for Hive. 7% doesn't seem much but it's a lot better than putting your money in your bank accounts. Also, not everyone can afford to take DeFi risks hence it's a great opportunity for a lot of small-time investors like myself. Please let me know your thoughts in the comment section below!

https://leofinance.io/@finguru

https://twitter.com/finguru6

finguru#4062
---

Not financial advice. For infotainment purposes only.
Posted Using LeoFinance Beta
---
---