Polygon (previously MATIC) vs Ethereum
In this head-to-head comparison, we will discover how Polygon is different from Ethereum Blockchain. To know more about Polygon & how it works, please check out this basic guide by @crypto-guides. Previously, I published down the differences between Polygon & Binance Smart Chain (BSC).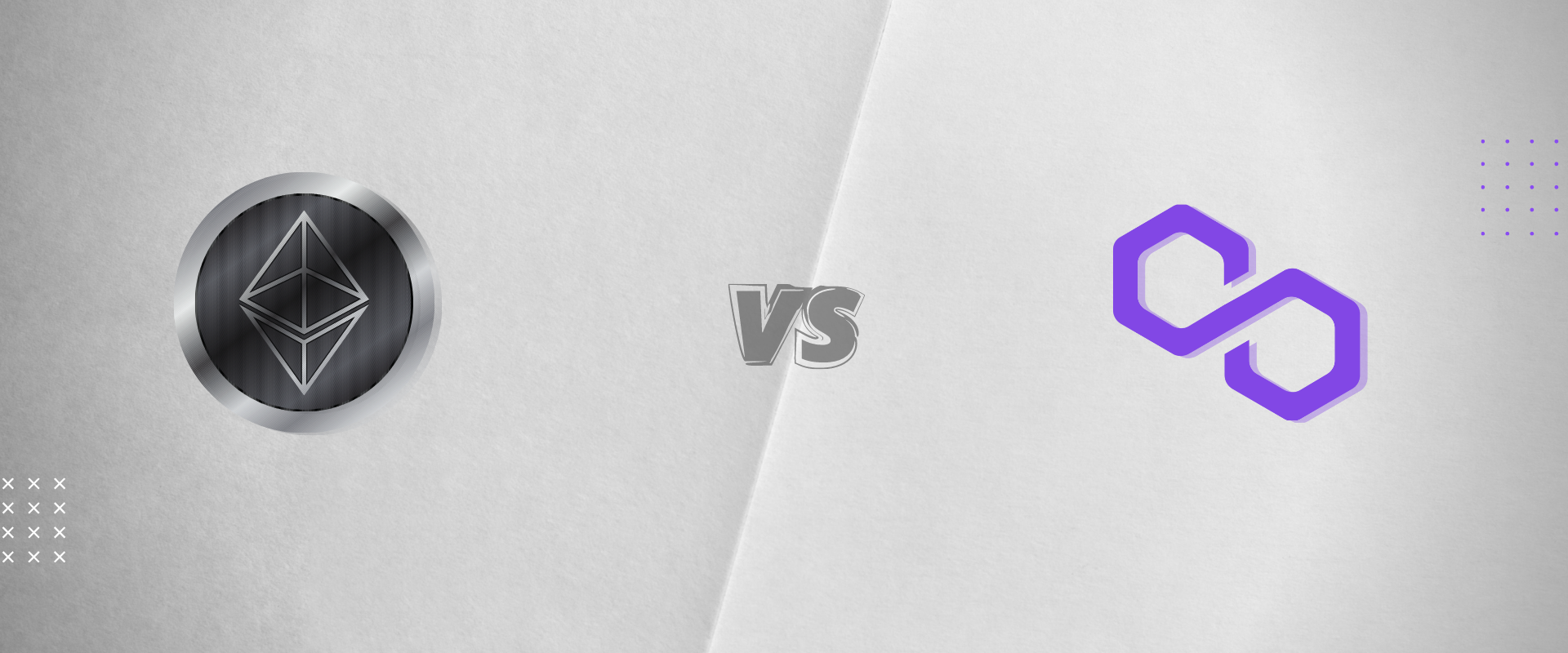 Polygon (previously Matic) is the solution to Ethereum's Scalability & User Experience issues. While it creates an ecosystem of Ethereum based Blockchains with full customizations, it has multiple Pros & Cons when compared to the main Ethereum chain. Let's explore some of the key differences between the two:
Key Differences Between Polygon & Ethereum
Scaling: Ethereum is facing scaling issues and polygon provides a developer-friendly framework to scale projects with Ethereum based sidechains without compromising security & decentralization. The Main Eth chain is transitioning from PoW to PoS consensus which has massive throughput and speed at a much cheaper rate per transaction. This whole process will take years to complete and its after-effects are unknown. On the other hand, polygon currently provides two scaling protocols which are already live and others are under development.
Fees: On Ethereum, you might have to pay a few dollars to complete your transactions while on Polygon, you can probably do 100 basic transactions with just 1 MATIC ($0.89).
Speed: Polygon is much faster than Ethereum. It takes a second or less to complete one transaction on Polygon, whereas on Ethereum it can take up to a few minutes or pay high fees to let it go through.
Transactions: ETH is averaging out 1.2 million transactions per day in July 2021. On the other hand, for polygon, it's 6.5 million for the same period.
Network Effect: Ethereum has the biggest developer community associated with it since they introduced the smart contract capabilities early on. Its scaling issues allowed others to create their own scaling solutions like Polygon, Cosmos, Polkadot, Binance Smart Chain, etc. Polygon uses Ethereum's network effect and enhancing it by creating Ethereum's internet of blockchains.
Dependency: While it makes sense for Polygon to create its ecosystem around Ethereum since its going to be the biggest gateway to web 3.0 in the future but you cannot ignore the dependency. Polygon success is relying solely on the scalability issues of Ethereum which can be mitigated by Ethereum 2.0 in the future.
Which One Is Better?
Polygon provides a full scaling framework to create EVM-compatible blockchains using Ethereum as a base layer for security and decentralization. Currently, it provides a Plasma framework & POS Chains. In the future, they will release ZkRollups, Optimistic Rollups, Optimistic Rollups, Standalone Sidechains & Enterprise Sidechains as other scaling solutions. Ethereum's scaling is a never-ending project. Alternatives of Polygon are still lacking in terms of many factors listed below: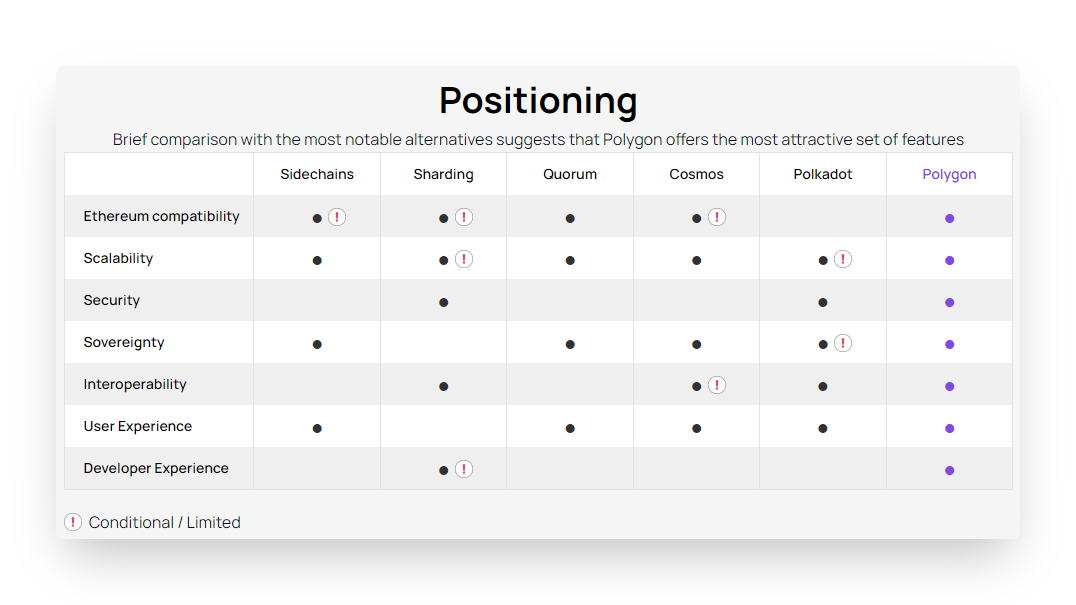 For now, Polygon is one of the most promising contenders of winning Ethereum's scaling race. The number of transactions is growing and the fee paid per transaction is much lower as compared to other blockchains. It's becoming the choice of platform for developers to build their apps at a low cost and provide a better user experience. Even the existing Dapps on Ethereum can easily transition to Polygon Network and scale themselves.
The price of MATIC Token jumped from $0.02 (1st Jan 2021) to $0.88 (22nd Jul 2021). It could easily join Ethereum in the top 10 coins by Market Cap in the future due to its growing interest. Both Ethereum and Polygon can be considered good long-term investments.
---
It's an initiative by @forexbrokr to drive organic traffic to the leofinance.io domain through long-form, SEO-optimized posts featuring high-volume keywords. This project aims to eventually have a leofinance.io based crypto guide for every single coin or decentralized project in existence through user-generated content. Go and check out both the Hive guide and Bitcoin guide that they already published with contributions from the community members.
Participate & Earn Leo Tokens
You can earn crypto (LEO) by contributing to the latest guides about crypto. Learn more: https://leofinance.io/@forexbrokr/introducing-leofinance-crypto-guides
---

https://leofinance.io/@finguru

https://twitter.com/finguru6

finguru#4062
---

Not financial advice. For infotainment purposes only.
Posted Using LeoFinance Beta
---
---