Two Practical 'Low Risk' DeFi Opportunities!
Whether you are a noob or a pro in DeFi, it doesn't matter. Everyone is prone to rug pulls & scams! Your experience makes you a better player, but one cannot avoid all risks. Governments can't refund your money when shit hits the fan. This space is unregulated! In DeFi, you lock your crypto in smart contracts. They are prone to hacks. Sometimes, the teams behind the projects run away with your money. They pull the rug and your wallet goes empty. No more sunshine and rainbows!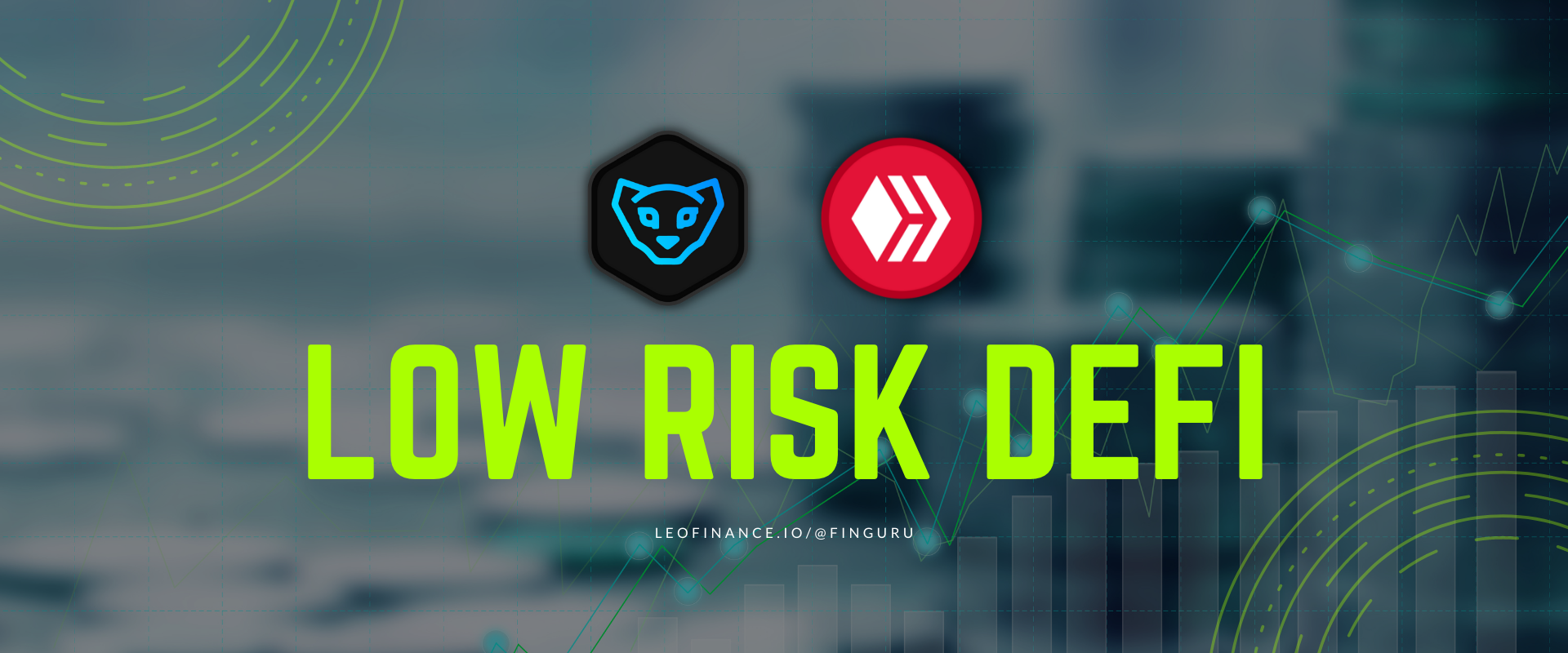 In this blog, I am going to mention two practical ways to get handsome ROI (Return on investment) and dividends on your investment. You can earn Passive income by staking your crypto, without the risk of losing your money.
---
Hive Staking
Hive is a fast, scalable social media blockchain for Web 3.0. There are hundreds of apps in multiple categories like social media, games, NFT, DeFi, and Tools. Hive has an internal staking feature where you can earn 3.41% APR on your Hive Power. By staking your Hive as Hive Power, you can also earn on curation rewards which is a pretty cool addition to this.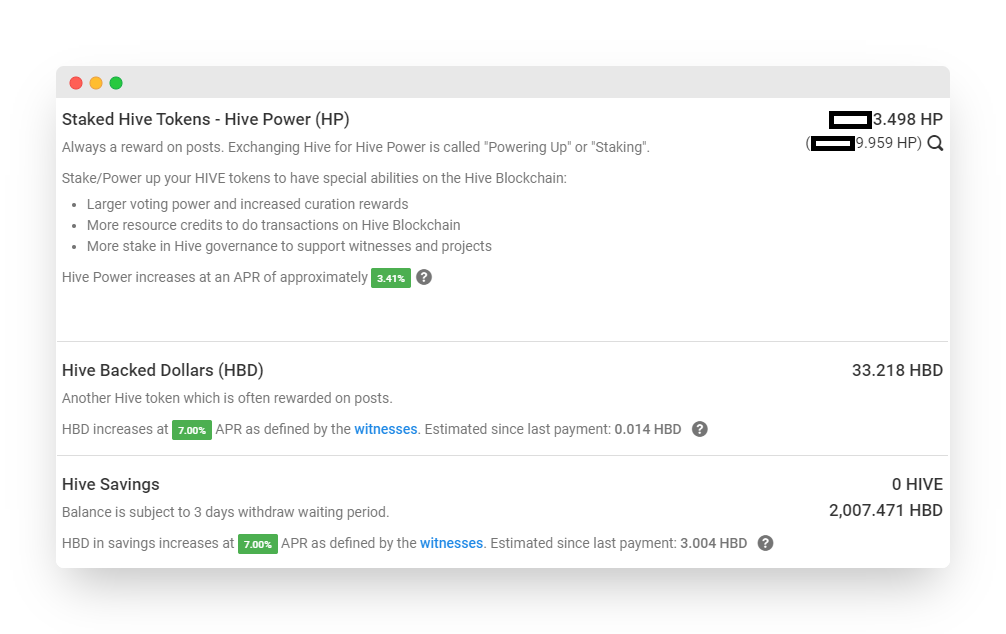 You can also hold Hive's own stablecoin called Hive Backed Dollar (HBD) pegged to United States Dollar (USD). Right now it gets a handsome 7% APR. You will get dividends every 30 days and they compound over time since your Dividends will be paid into your Hive Wallet. So from the second cycle, you will start receiving dividends on your principal plus previous payments. I think no bank in the world is providing such ROI for just putting your money in their account.
PROs
You own your keys, you own your crypto. There is no third party like banks who can vanish anytime with your money. It's a simple No-Risk DeFi scheme. Your crypto is safe in your Hive Wallet unless you lose your keys or someone else got access to it. Apart from earning interest on your Hive Power, you can also earn curation rewards by upvoting great content posted on various Hive front-ends like Peakd, Hive.blog, Leofinance.io etc.
CONs
HBD's peg is broken right now. We have seen it getting pumped to $2 in the recent past. The upcoming Hardfork 25 called Equilibrium will most probably fix it.
---
Cub Finance
Cub Finance is a DeFi Yield Farming platform made on Binance Smart Chain with $CUB as the native farming token. In the starting, it was like any other DeFi platform on BSC like Pancake Swap etc. They have recently launched 'Kingdoms', a new DeFi farming protocol with Auto-compounding functionality and cross-platform pools.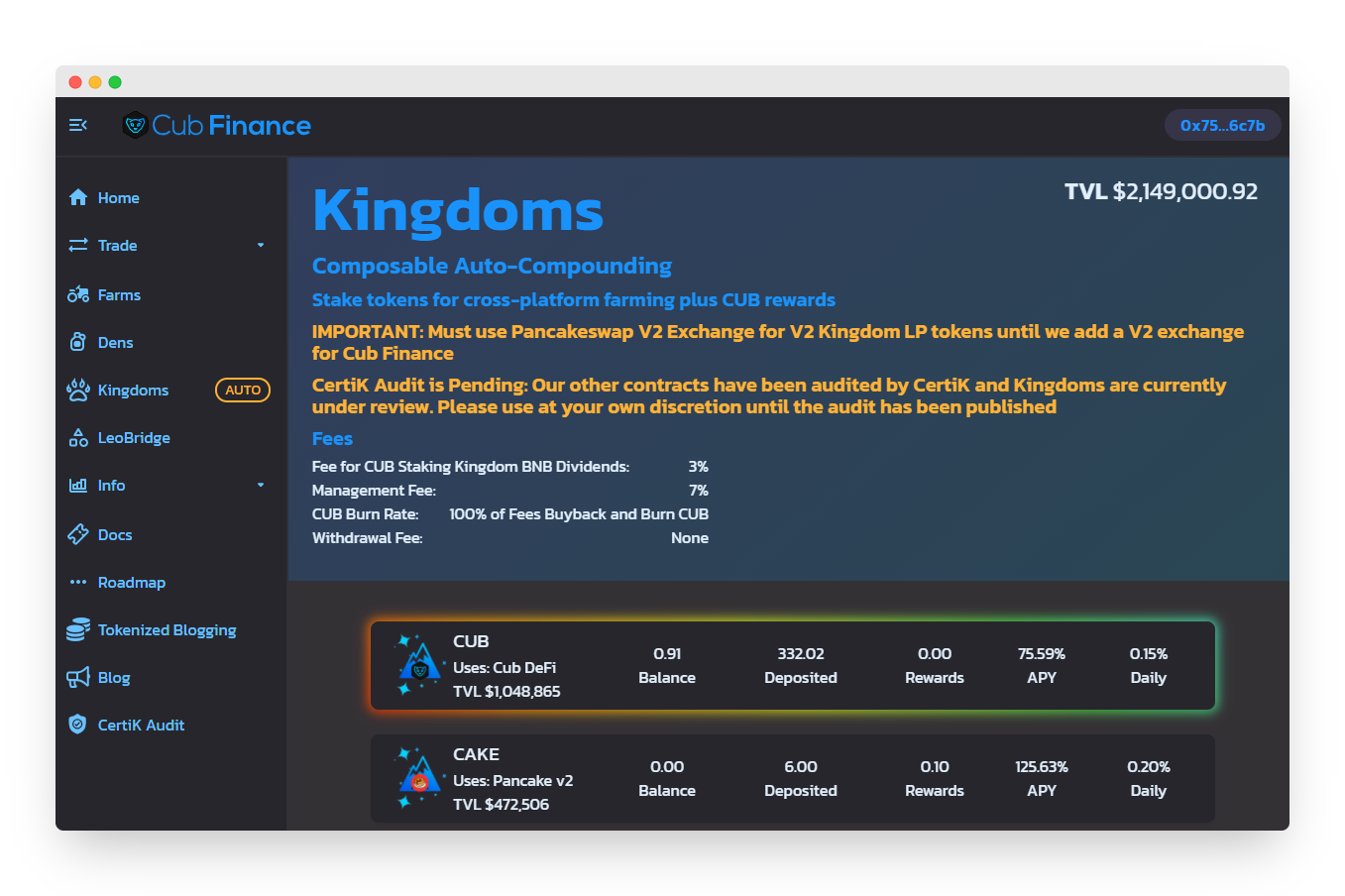 Leo Bridge, a native cross-chain swap functionality in Cub Finance through which one can easily convert their ERC-20 Assets (ETH) to BEP-20 (BSC) Assets. Gradually with the inclusion of more pools, features, and blockchains, Cub Finance will become a one-stop shop for all of your DeFi needs.
PROs
Cub Finance is a safe haven for your DeFi investment since it is backed by an amazing Leo Finance team (led by @khaleelkazi). Leo Finance is a blockchain-based social finance/crypto community and the team has a two-year track record of Blockchain development. The team conducts weekly AMA to communicate the upcoming changes in both Leo Finance and Cub Finance. Even though Cub Finance is around 3 months old, the speed of development has been phenomenal. Before going live, all DeFi protocols are audited by Certik, an industry leader in Blockchain Security. This increases the integrity & trust of the project among DeFi investors.
CONs
Cub Finance is a fairly new platform and still in its initial developmental stage. Since it is made on BSC, it not actually DeFi but CeDeFi. Soon they will integrate Polygon and hopefully more Blockchains in the future. Even though you can trust the team with money, smart contracts are still prone to hacks. So it's not 100% risk-free.
---
I hope you like these DeFi schemes where you can invest your money with little to no risk. If you know more about some of these opportunities, please let me know in the comments below.

https://leofinance.io/@finguru

https://twitter.com/finguru6

finguru#4062
---

Not financial advice. For infotainment purposes only.
Posted Using LeoFinance Beta
---
---