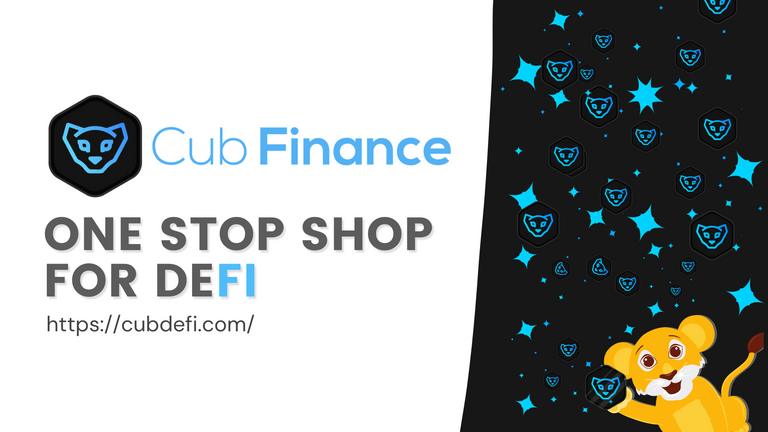 CubDeFi (by LeoFinance) is a Crypto Yield Farming DeFi platform which uses BSC (Binance Smart Chain) as its base. You pay Gas using BNB Token. The most unique aspect of this project is the constant hustle to achieve more "Interoperability" among various other Blockchains. On the development side, more unique features are being built like LeoBridge which will open the gates for ERC-20 Asset holders. Cub Kingdoms will introduce another DeFi protocol to the CubFinance's services.
Sustainable DeFi
DeFi is hot right now, just like NFTs. We all know what happened to Uniswap, a DeFi platform on Ethereum chain. Ethereum GAS fees that is charged per transaction is exceptionally high. That's where Binance Smart Chain came into picture. BSC has a very low gas fees per transaction as compared to Ethereum and it is pretty fast.
The reason why LeoFinance Team chose BSC is because it's easier to set a base layer that would quickly give the ability to its users to get into DeFi. Since the transaction fees is low, more users can participate and create their Liquidity Portfolio in a sustainable way. Small time investors like me can now be a part of DeFi world.
With the two years of experience, LeoFinance Team (led by @khaleelkazi) has planned to build a platform with easy access to the best of DeFi Protocols available in the market and more. In future they will collaborate and introduce more protocols & tools (like LeoBridge) that would help users from other blockchains to interact with LEO's ecosystem.
Upcoming Features of Cub Finance
LeoBridge
It's a two way bridge to convert ERC-20 (Ethereum) Assets into BEP-20 (BSC) Assets of your choice & vice versa. I made a nice little presentation on LeoBridge, which you can checkout and understand its importance in detail. For now just understand that it's a tool for seamless cross-chain swaps.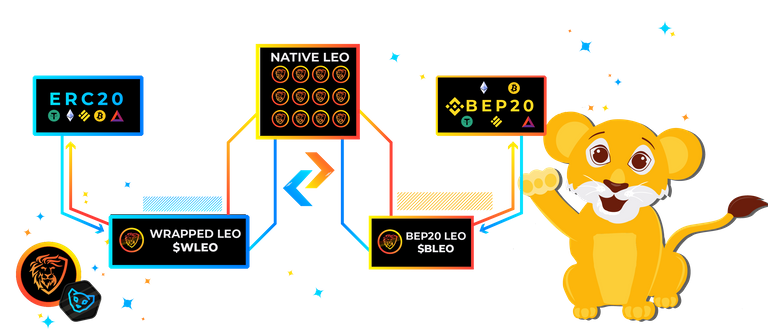 Source: 1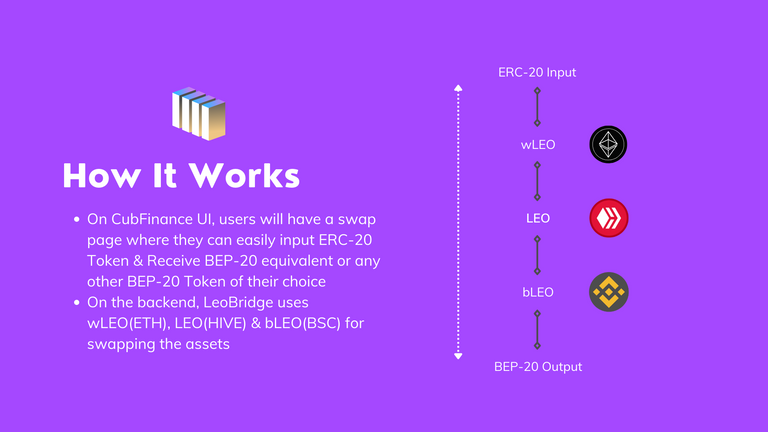 Source: 2
The latest update on LeoBridge can be found on @leofinance's blog. Bridge will be live soon at this link: https://bridge.cubdefi.com
COMING SOON
---
Cub Kingdoms
Cub Kingdoms will introduce a new DeFi protocol which is similar to Yearn's or AutoFarm's auto-compounding vault contract. AutoFarm is another DeFi platform on BSC which aggregates some of the best vault farms on BSC. Cub Kingdoms are going to be separate "Farms" from current "Farms & Dens" available on Cub Finance. The first Kingdom will be of CUB-BTCB pool. After your initial investment, half of the CUBs generated from this pool will be swapped with BTCB. CUB-BTCB LP Tokens will be created and reinvested back into the pool. All on AUTOPILOT! So, basically you don't have to do anything but sit your original investment growing. That's it.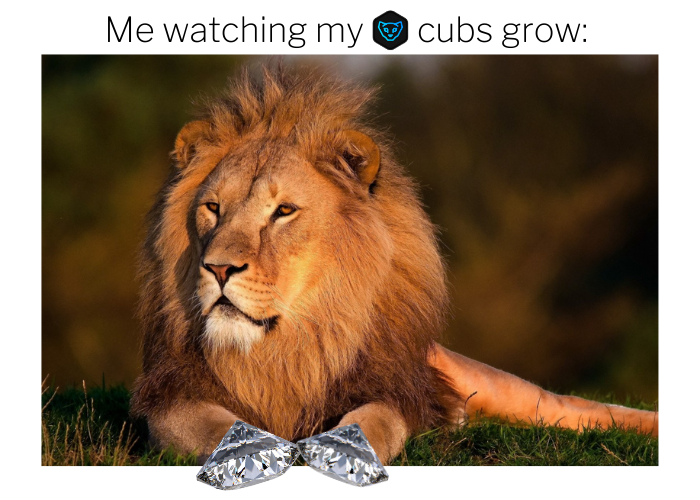 ---
Cub Staking & Governance
This feature will introduce new CUB specific protocols which will allow users to Stake CUB (in the form of LCUB) & participate in governance activities. Staking will also amplify a user's LP Farm Yields. This model is inspired by Curve Finance, an exchange liquidity pool on Ethereum.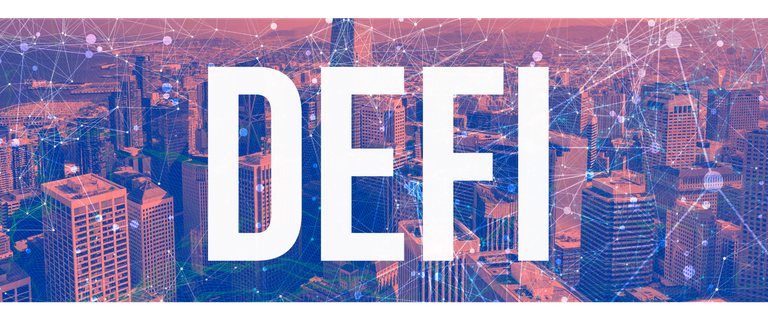 A Decentralized Autonomous Organization will be created and users will more LCUB staked, will have more influence on the platform during voting for key changes on the platform. This will help CubDeFi become a truly decentralized platform. Read more about this feature.
---
Conclusion
Cub Finance has a bright future ahead when you look at their roadmap. Well planned & executed so far. Ample amount of enhancements & addition of "best in class" DeFi protocols are planned in the near future. Sustainability & Interoperability are the two most important values of the team behind this Project which will open a whole lot of opportunities for its userbase. We can expect an influx of new users and new investment once LeoBridge is launched. Long term plan of Cub Finance would be to become a ONE STOP SHOP for DeFi and together as the best Crypto/Finance community, we are very much capable to witness that day. Get your CUBs now. ;) Got check out https://cubdefi.com/ and try it once.
---
It's a #CubContest by my fellow Lion @crystalhuman. Haha! Checkout the contest post:
https://leofinance.io/@crystalhuman/wen-moon-contest-post
---
Information is Dopamine. Knowledge is Power.

---
Posted Using LeoFinance Beta