Visa Plans To Enable Crypto Payments at 70 Million Merchants!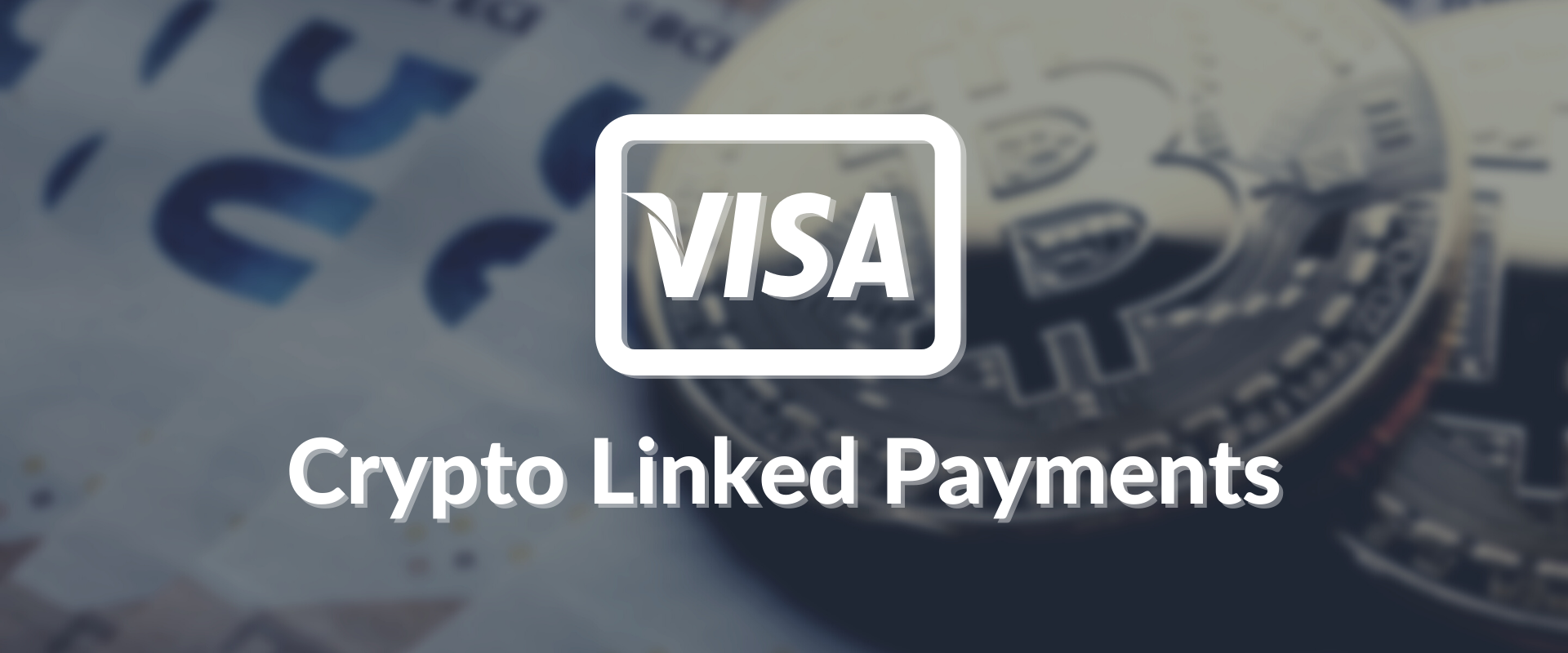 ---
VISA is one of the leading global payment solutions that is famous for its credit and debit cards. As one of the most dominating companies in the space, it has recently announced a partnership with 50 leading crypto exchanges which will enable crypto payments at 70 Million Merchants. That's huge, right?
It has been reported that more than $1 billion had been spent across those crypto-linked VISA cards through the first half of the year. 'Crypto Payments' is the future and this space has seen continued growth over the past few years.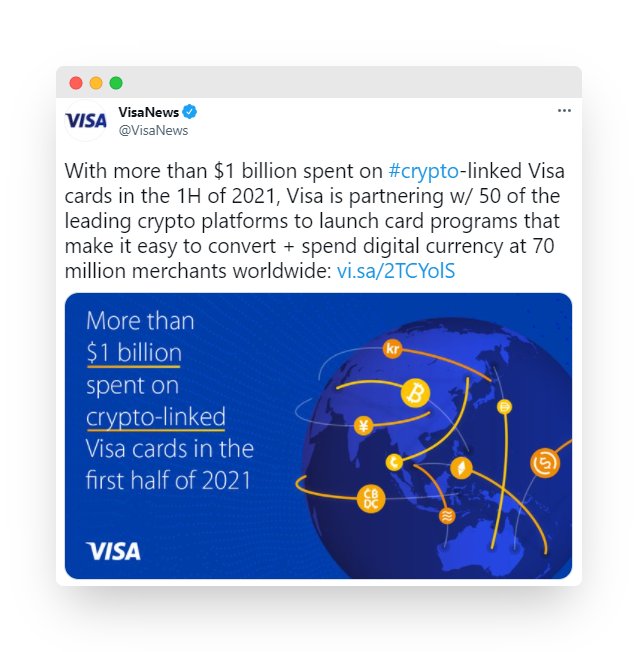 Source: https://twitter.com/VisaNews/status/1412806737229402117
---
Crypto Value Added Services
This new partnership will allow VISA to provide the following services to its customers:
Buy crypto directly with fiat on exchanges using VISA credit and debit cards
Spend crypto across merchants. At checkout, crypto will be converted to Fiat and credited to the seller's account
Crypto rewards system where customers get crypto rewards when they spend fiat.
USDC coin will be used to settle payments. In the future, more stablecoins might be added.
Users will be able to apply for chargebacks (or cancellation requests) on their crypto payments.
VISA's Global Network
Visa is the largest of the four major US credit card networks. $1 billion worth of crypto-linked transactions is a small number if you compare the overall $6 trillion transactions. Demand for digital assets will continue to grow and crypto will catch with fiat sooner or later.
Visa is driving global commerce with 3.3 billion cards in use. They account for more than 45% of all global card purchase transactions. This number is huge and it could mean great things for crypto adoption since VISA is all in on it. Partnerships with Coinbase, Circle, and BlockFi are allowing its card users to create a wallet and purchase digital assets like Bitcoin, Ethereum etc. I can only imagine the impact this would bring on the current crypto market.
In a few decades, we might see money becoming fully Digital. VISA's positive approach towards crypto is a great sign. Digital Payment systems can expand with Digital currencies to a wider audience. We also need to understand that these are centralized systems and they will have full control over your wallets unless you own the keys to your crypto. Convenience comes with a cost!
Do you think the Crypto networks and their usage will grow with this new partnership? Please comment below!

https://leofinance.io/@finguru

https://twitter.com/finguru6

finguru#4062
---

Not financial advice. For infotainment purposes only.
Posted Using LeoFinance Beta
---
---