You Don't Want To Miss Free Candies, Diamonds & Hearts!
Crypto is one place where you can turn things around with Freebies & Airdrops! I constantly look for them and try to grab as many opportunities as I can. Most of them end up being dead coins or worthless points over the years but some of them truly shine.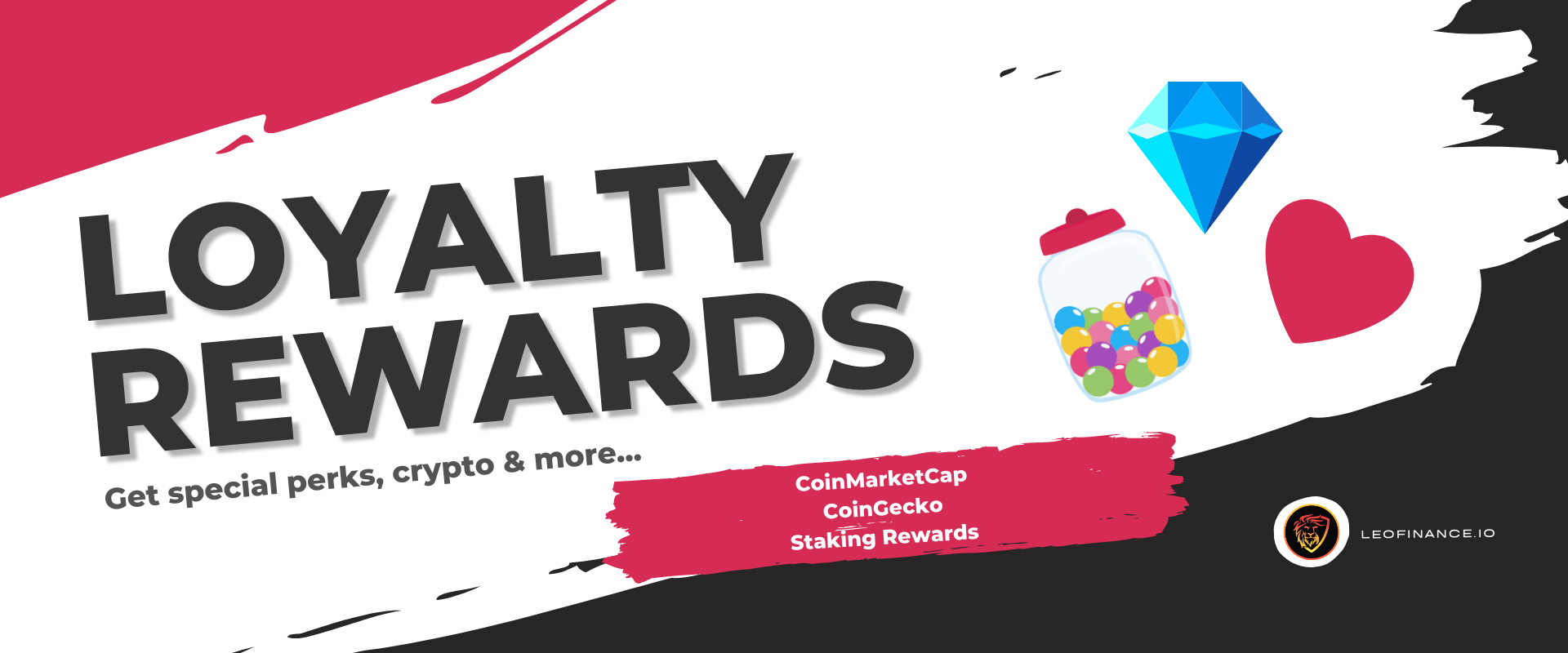 In this blog, I am listing down three reward/point systems by Coingecko, Coinmarketcap, and Staking Rewards. Anyone can accumulate these points by performing simple tasks and they can be redeemed for different rewards and sometimes Crypto.
---
Coingecko Candies
On Coingecko, you can earn 'Candies' by simply logging in daily. On Day 1 you get 10 Candies, on day 2 you get 20, and so on until day 7, which is a 100 Candies day. Once a week gets over, the cycle restarts from Day 1 with 10 candies.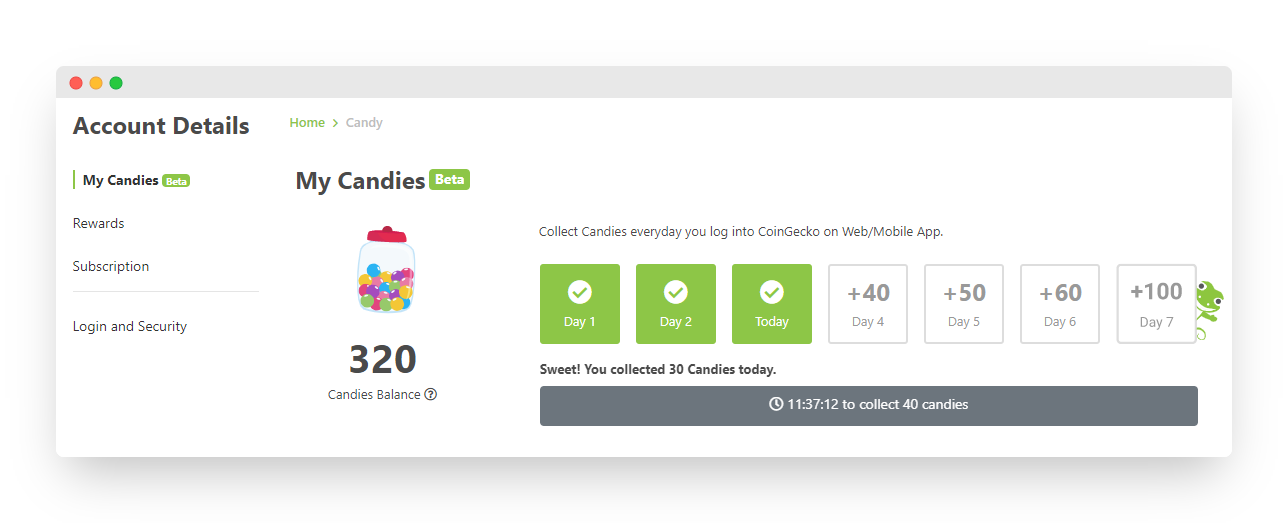 You can use these 'Candies' to redeem digital rewards as shown below. There are some cool ones that I have in my mind. Will purchase them once I have enough in my pot.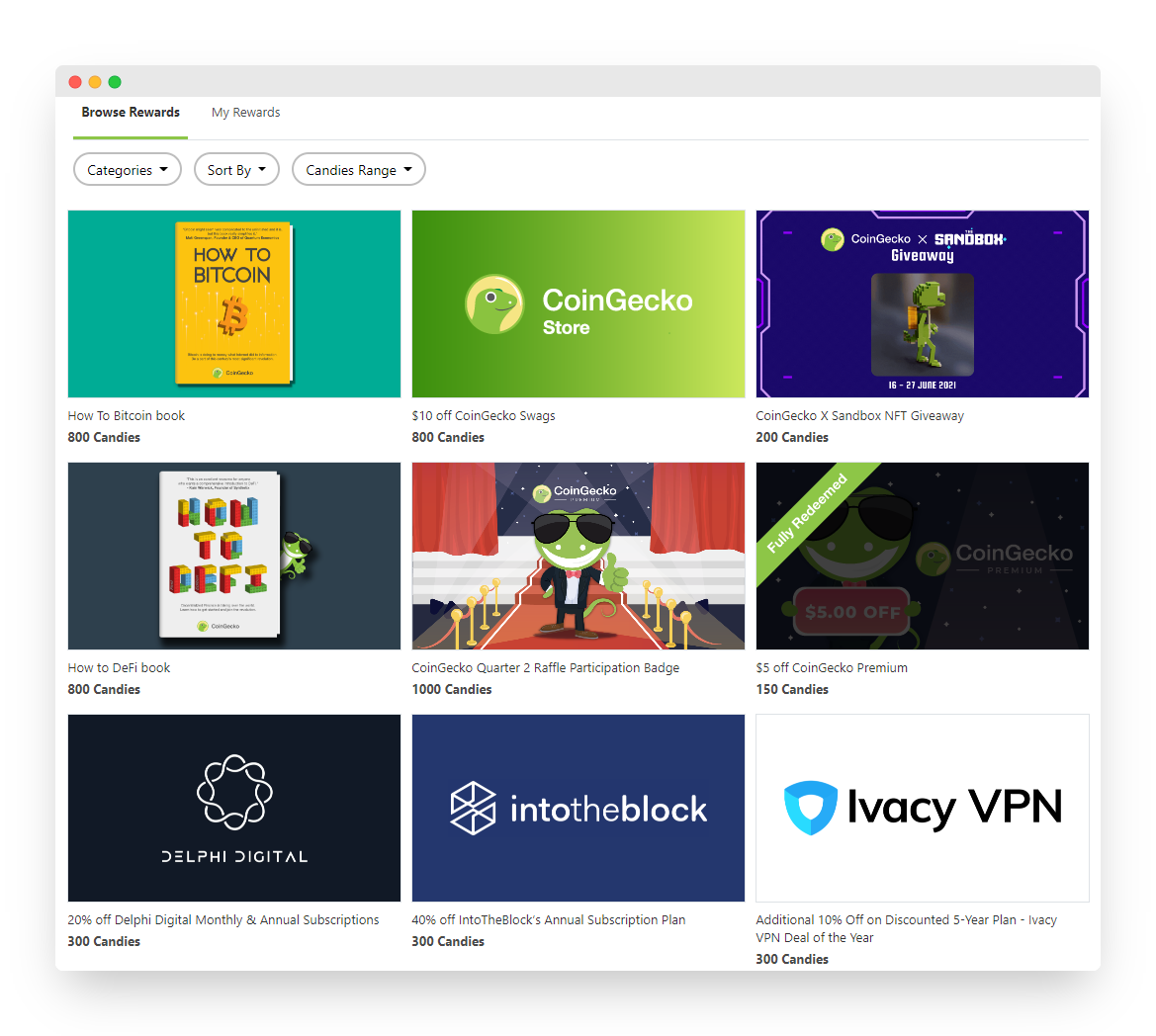 Special thanks to folks at @leomarkettalk for letting me know about this. We post daily reminders to grab these candies so that we do not miss a day. It's a sin if you do. ;)
---
Coinmarketcap Diamonds
Coinmarketcap's rewards system (Diamonds) is the exact replica of Coingecko Candies. Same thing, different name. You can exchange them for rewards which will be added soon!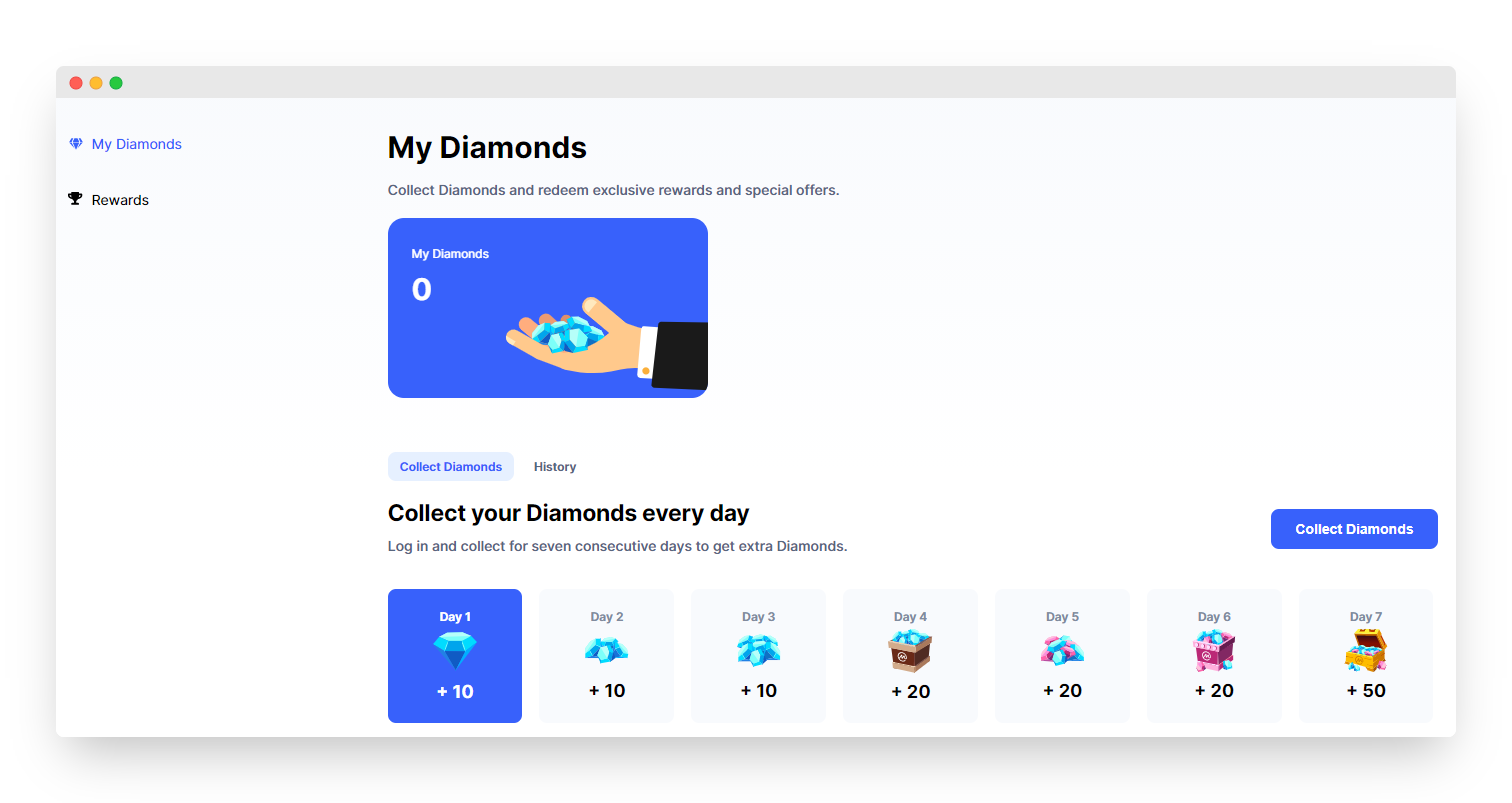 Obviously, I could use that CMC hoodie cuz I have no money left to buy clothes. All of it is in crypto, please don't do that!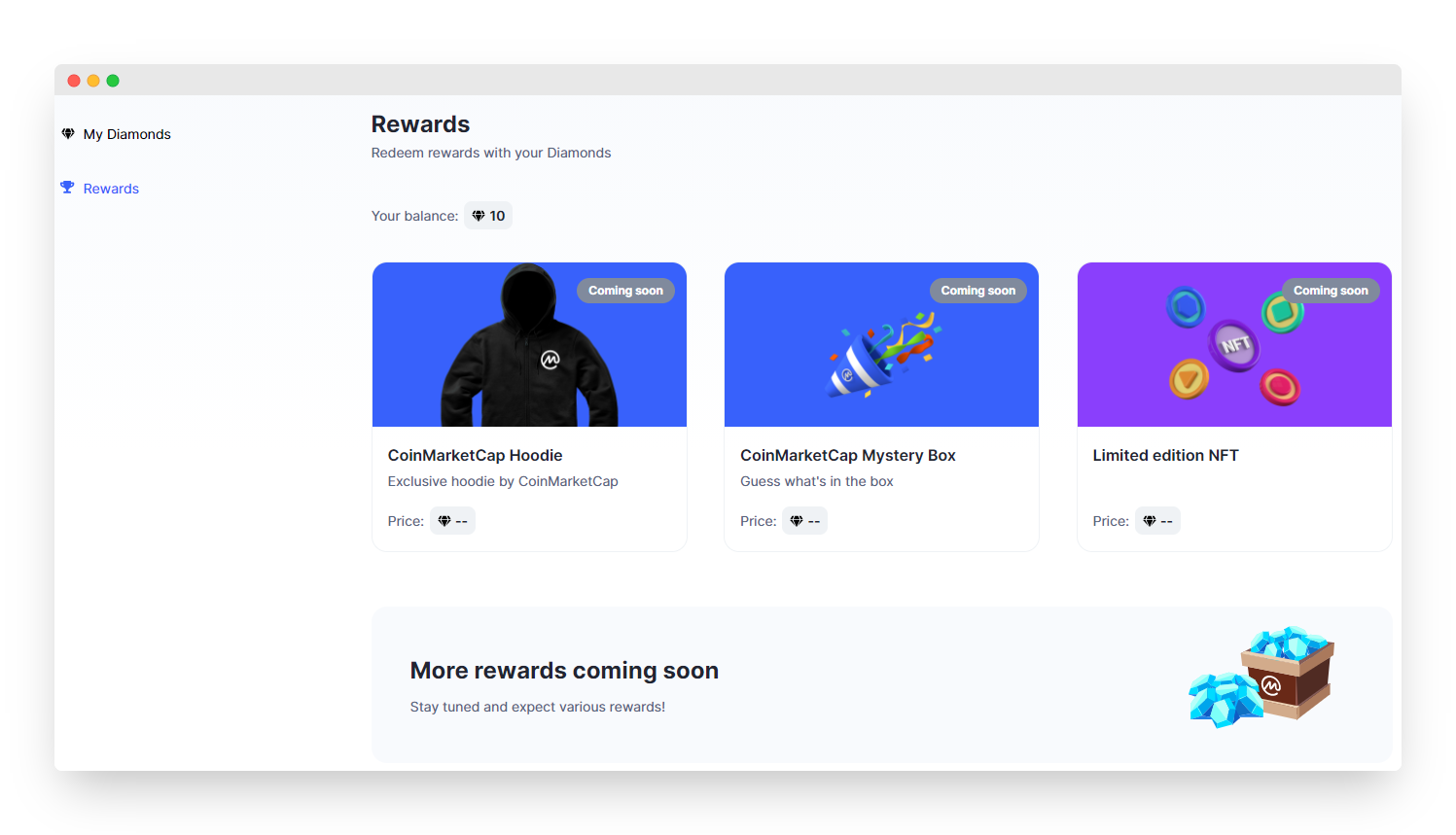 ---
Staking Rewards Hearts
On Staking Rewards, you can earn 10 HEARTS everyday. It's not a crypto token but in-house reward points which can be redeemed for rewards just like Coingecko and Coinmarketcap. Before you could participate in their community voting, you need to have at least 10 HEARTS in your account.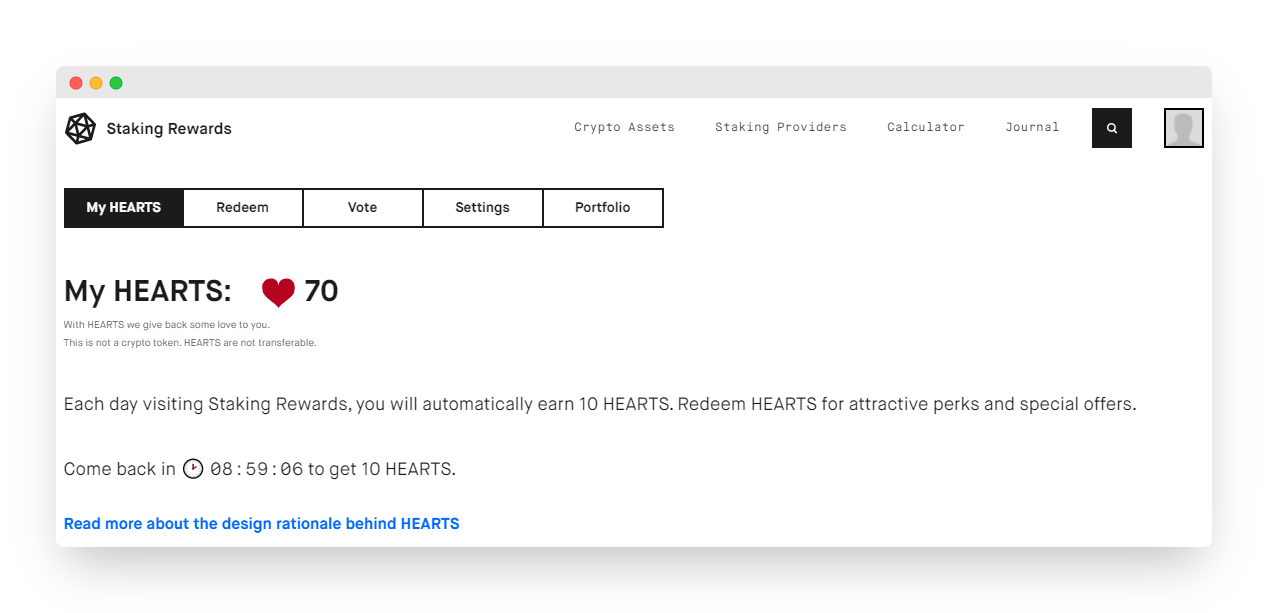 They have recently announced on Twitter about the new partnership with HIVE. HIVE Airdrop will be done for HEARTS holders so it's worth getting as many of them as possible.
---
I hope you liked the list of reward programs that could help you get extra perks and sometimes crypto for free. Please comment below if you know of any of such loyalty programs which you have tried before.

https://leofinance.io/@finguru

https://twitter.com/finguru6

finguru#4062
---

Not financial advice. For infotainment purposes only.
Posted Using LeoFinance Beta
---
---