Busy in the Hive - a year on


Created in Canva with help from graphics from @doze in this post
A year has passed since we hived off that other blockchain. It was a time of fear of the unknown and lots of doubt. Not just because we didn't know what Hive held for the community, but also because it was just a few days after the declaration of the pandemic, and a week before South Africa went into a hard lockdown that was to last three months. It was the beginning of a very difficult time. I knew it would be when I wrote this, but didn't really have any inkling of how difficult a year it would be. I plan to write about that in due course.
Not all was bad
Probably one of the best things about the last year was the advent of @hiveio. That other blockchain had become a difficult social space for me - and, I know - for others. The changes to the rewards pool, the role of upvotes and the more hands-on involvment of witnesses has, in my opioion, strengthened this community and, I'd suggest, to the value of Hive.
All of that said, I did spend a significant amount of time leading up to the hardfork, and immediately after, doing this: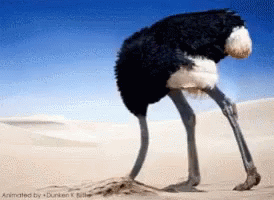 My sanity depended on it. That said, and also on Hive, three things kept me going - in different ways - but mainly because they gave my week and/or month shape that didn't otherwise exist:
The now retired, but fun monthly competition run by the @yourtop3 team.
@traciyork's #hiveblopomo initiatives that happened in April and then again in November. I didn't finish the challenge in April because of this and having to rebuild my WordPress site whence I'd been blogging for six years, and which is much more than a blog for me. In November, I did manage a daily post - a challenge I relished - and made some new blogpals like @gvkanten and @the-bitcoin-dood. It's also an example of an initiative that allows creators can use to actively build their presence - and account - on the blockchain without investing fiat.
No April Fool's joke
Since then, I've added 1,500 HP to my account and to my rainy day stash. If things follow the current trajectory, I could reach Dolphin status with my April power up and when I might again use some of my rainy day HBD fund to invest in some Hive and which I shall be able to do because I walked my own talk - especially in the last few months.
RL Developments
I keep on referring to changes in my 3D life. There is one significant one and that's an ongoing gig as a content and research lead for a boutique branding solutions business. It's a regular income. I've not had that for a very long time. It's giving us some breathing space to get back on track, and even better than that, it's work I'm enjoying and the big project on which I'm working is a potential coming full circle. More of that in due course, and as things unfold.
Ongoing side hustles
I'm not dumping my side hustles and other loves: my kitchen days and the McGregor market are part of the Fiona package and I'm slowly resuscitating Destination McGregor - with a slightly different business model.
What this means
My level of engagement already, at best, patchy, may become even more so. I'm continuing to post - every day if I can beause as I have said for the last few weeks, I have no intention of abandoning the blockchain. As Hive has generally appreciated over the last few weeks, this account is one of very few appreciating asseta to my name that I am growing with both relative ease and enjoyment.
I am not abandoning my blogpals or my commitment to Hive Power Up Day. It was this initiative, originally started by @streetstyle, that really made me begin to pay "proper" attention to what I was doing. That @traciyork, along with @victoriabsb and @hivebuzz, have taken the initiative to another level, is testimony to the foundation he laid and which, in no small measure, she repeats herself is responsible for the asset I'm intent on growing. Albeit slowly.
Which brings me to -
Hive Power Up Day 1 April 2021
I have, for the past few months, delegated a total of 300HP to three little fish accounts that participate in each month's Power Up Day. Last month I changed things up a little, but
What stayed and stays the same
That the base criteria are the same as set out in Traci's [post](No fooling, in a little less than a week, the next Power Up Day for 2021 will... https://peakd.com/hive-167922/@traciyork/announcement-post-hive-power-up-day-april-1st-2021), does not change.
And accounts must
be less than 6 months old
have at least two qualifying posts since the previous power up day. Posts that qualify must have 200 words or more and exclude posts for Power Up Day, and Actifit.
a reputation of less than 61
not more than 500 HP in their accounts before they power up - both on the first of the month
As a reminder, the reason I added the second criterion is because -
Hive is a social blockchain: it's for socialising, ruminating and just generally hanging out.
What is Hive Power Up Day?
If you've been stuck somewhere in a cell in the Hive for the last while, or you're a noob recently arrived redfish, here's a reminder and mostly in Traci's own words -
On the first day of the month...
• ...we ask that everyone who can do so, power up any amount of HIVE they are holding on the first of the month.
• ... we ask accounts that are currently powering down to please pause the powerdown during the hours of the first of the month.
• ... we ask that those who are trading and/or selling Hive, not to do so during the hours of the first of the month (and if possible, cancel any type of sell order on any exchanges for the same hours).

To qualify for prizes

Your reputation must be above 39 and below 70.
Your total Hive Power (before the 1st) must be more than 100 and less than 8000.
You must power up at least 10 Hive on March 1st.
You must write a post about your power up on March 1st with the tag #HivePUD (International) or #HPUD (Spanish).
What happens if there are no qualifying accounts?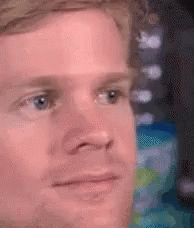 If fewer than three accounts meet the criteria, the delegation will be allocated either
to a curation initiative or
to noob accounts (randomly selected) as I did in March when here were no qualifying accounts, so I
visited @minnowsupport's #inroduceyourself curation post from 11 days before 1 March, penned by the fabulous @victoriabsb who also manages the Spanish Power Up Day initiative, and I selected three of those accounts that meet the criteria I have set (other than those associated with powering up on the first of each month)
So @pashinni, @finguru and @spacethan ha delegation and have been getting a daily 100% upvote from me while the delegation remains active - another few days or so.
As an aside
I see that the @pifc account is active again, and I had originally intended supporting accounts that had been identified through that initiative; I'd still like to do that and would welcome a member of that team reaching out to me.
Last but not least, belatedly -
Happy birthday Hive
But wait, that's not all!
The amazing and supportive @traciyork is at it again and giving away birthday presents, so check out her post and follow the instructions to get your share of 400 $Hive.
I hope you will join me in powering up on 1 April 2021.
Until next time, be well
Fiona
The Sandbag House
McGregor, South Africa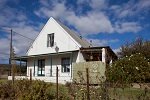 Photo: Selma
Post Script
In search of English writing, research and editing services, look no further: I will help you with
writing - emails and reports, academic and white papers formal grammar, spelling and punctuation
more information here
If this post might seem familiar, it's because I'm doing two things:
re-vamping old recipes. As I do this, I plan to add them in a file format that you can download and print. If you download recipes, buy me a coffee. Or better yet, a glass of wine....?
and "re-capturing" nearly two years' worth of posts.
I blog to the Hive blockchain using a number of decentralised appplications. From Wordpress, I use the Exxp Wordpress plugin. If this rocks your socks, click on the image below to sign up -


Image: @traciyork
I also share my occasional instagram posts to the crypto blockchain using the new, and really nifty phone app, Dapplr. On your phone, click the icon below, and give it a go.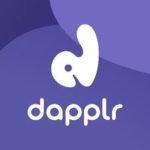 Posted Using LeoFinance Beta
Posted Using LeoFinance Beta
Posted using Dapplr
---
---