Centralised Solana opens a retail store in NYC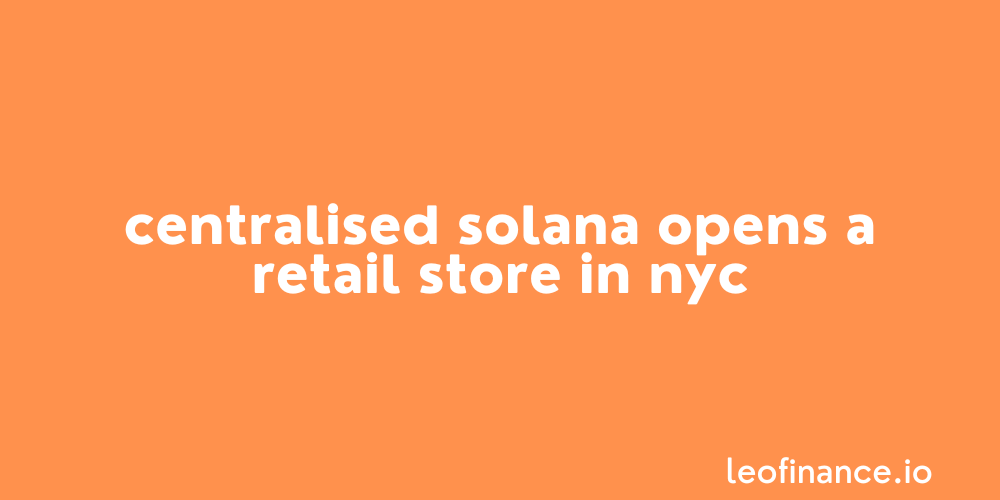 Direct from the desk of Dane Williams.
---
Trying as hard as they can to be Apple, Solana has opened a retail store in NYC aimed at bringing crypto into the physical world.
The further along the road we travel, the entirely centralised Solana and its associated SOL crypto token just continues to deviate further away from what those of us pushing the monetary and speech freedoms that only truly decentralised, permissionless networks can provide.
Yes, you read the headline correctly - Situated in a high-end mall called The Shops (lol) in Manhattan's West Side, Solana is opening a retail store called Solana Spaces.
A permanent brick and mortar presence that the all wise and powerful Solana Foundation views as a place where normies can come and get educated on all things Solana, Web3 and crypto.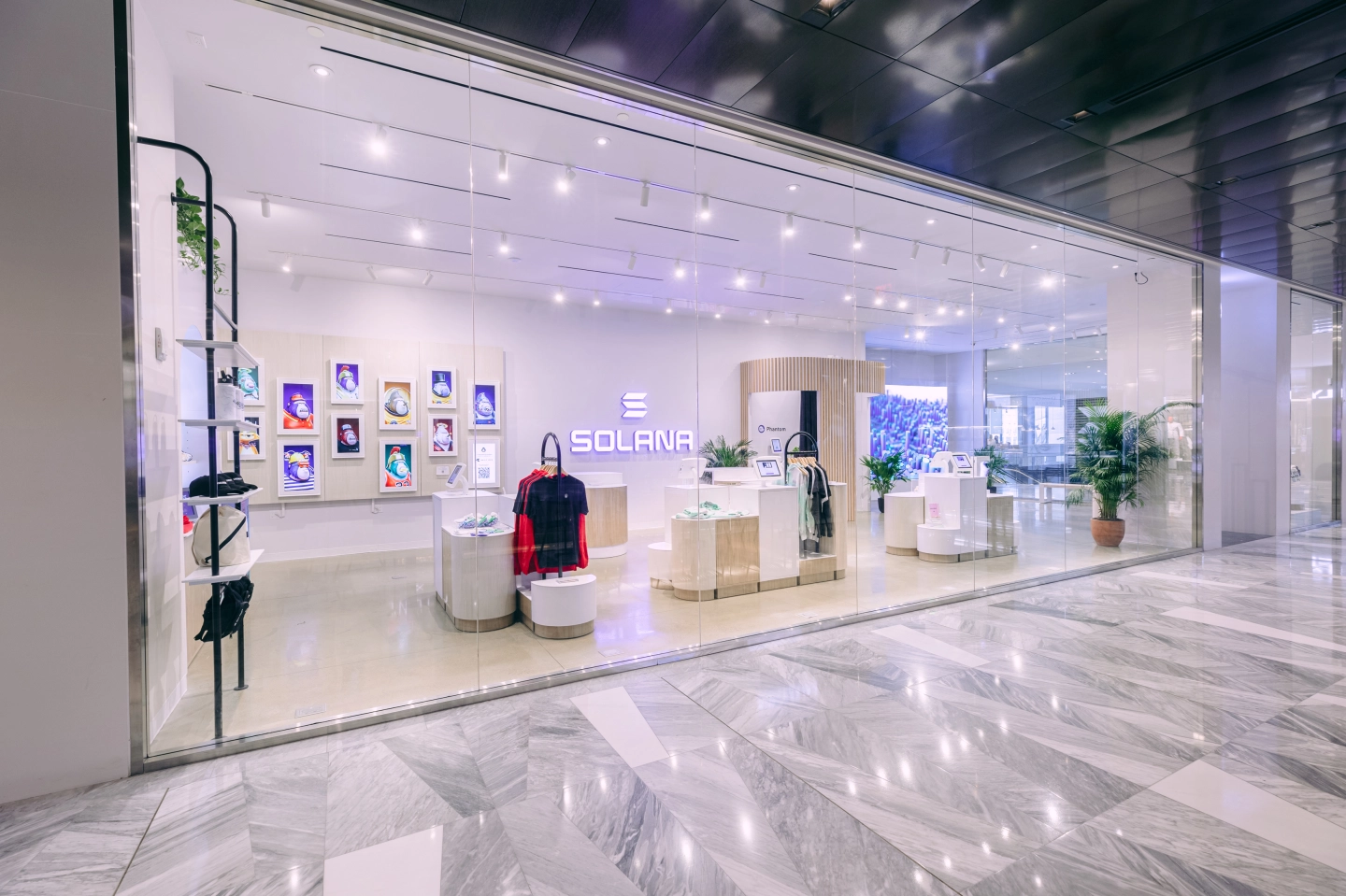 As you can see, it features a weird combination of retail space and physical art gallery for their Ethereum knock-off NFT collections, coming together inside a storefront that shamelessly knocks off Apple's design vibe.
What a time to be alive.
Whatever Solana is trying to become, is NOT Web3
But the thing is, Solana is not Web3.
Sure, Solana has an associated cryptocurrency - The SOL token.
But if the underlying network that all associated applications run on top of can be halted by those who govern the chain thanks to pre-mined tokens granted to them at launch, then I'm sorry…
But you are not Web3.
It continues to frustrate me when I read quotes from major crypto media outlets like our friends at CoinDesk saying things like this gimmick from Solana is intended to bring Web3 into the real world.
Let me shout it a little louder for those in the cheap seats:
CENTRALISED SOLANA IS NOT WEB3!
They are nothing more than a corporation that they sickly disguise decision making under the guise of a foundation because it doesn't sound like the polar opposite to what crypto and blockchain stands for.
At this point, I've just gotta shake my head.
This gimmick once again highlights that Solana is not the type of decentralised cryptocurrency project that matters from an ideological standpoint and will certainly not matter long term when users are presented with a truly decentralised, equally as efficient parallel running choice.
Solana are, and will remain, nothing more than a company in full control of a token and associated network governance.
Cool colour scheme though.
Final thoughts on Solana opening a retail store in NYC
While I'm obviously extremely critical of Solana and what they are portrayed to be in this space, I have to hand it to them for pushing crypto into the mainstream.
Solana Spaces will ultimately put crypto front and centre in one of the most busy cities on the planet.
While Solana may not be the answer to crypto's end goal of decentralised, permissionless money, it is all a means to an end once the decentralised parallel has been built out to a usable level.
In the meantime, I certainly applaud them for taking the lead and providing invaluable marketing for the industry.
I just implore you to not lose sight of the true end goal of crypto.
Best of probabilities to you.
Posted Using LeoFinance Beta
---
---