Don't buy Shiba Inu coin, he said...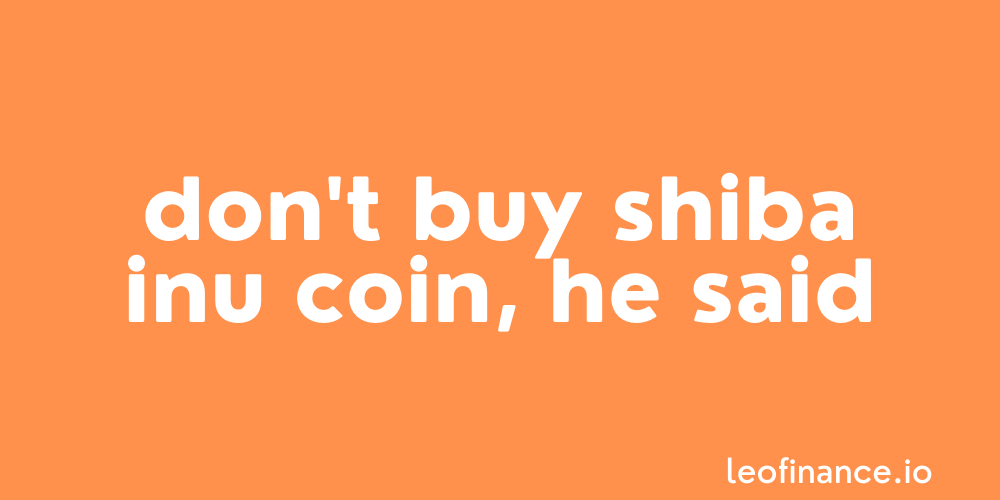 ---
The Shiba Inu coin price is pumping and I'm happy to let the normies have their fun.
How about that Shiba Inu coin price, huh?
After just last week laughing at the prospect of SHIB hitting $1, my favourite (erm...) dog-themed meme coin has just pumped 300% this week alone.
Lol.
Yeah, that's all I've got.
Let's take a look at the SHIB price and discuss why Shiba Inu coin has ripped faces off while rocketing to the upside and
Why is Shiba Inu coin going up?
Good question.
Shiba Inu coin is a scam that will sooner rather than later, leave normies in the proverbial.
What caused the SHIB price to go up this time, you ask?
Well this particular 300% rally was fueled by Elon Musk's latest tweet about his own Shiba Inu pup named Floki.
https://twitter.com/elonmusk/status/1444840184500129797
Aww, little Floki Frankpuppy!
Swoon.
That tweet is all it took to cause a 300% rally in my favourite scammy meme coin (ah, that's more like it).
That means that the SHIB token now has a market cap of well over $10 billion and its gains do the mainstream media merry-go-round once more.
On the back of a celebrity tweeting a photo of his dog.
Nothing else.
Ah, just another day in crypto paradise.
SHIB price breaks out
A rally of this magnititude is bound to cause some serious damage to the technicals and that's exactly what we see.
Just take a look at the following chart.
SHIB daily chart: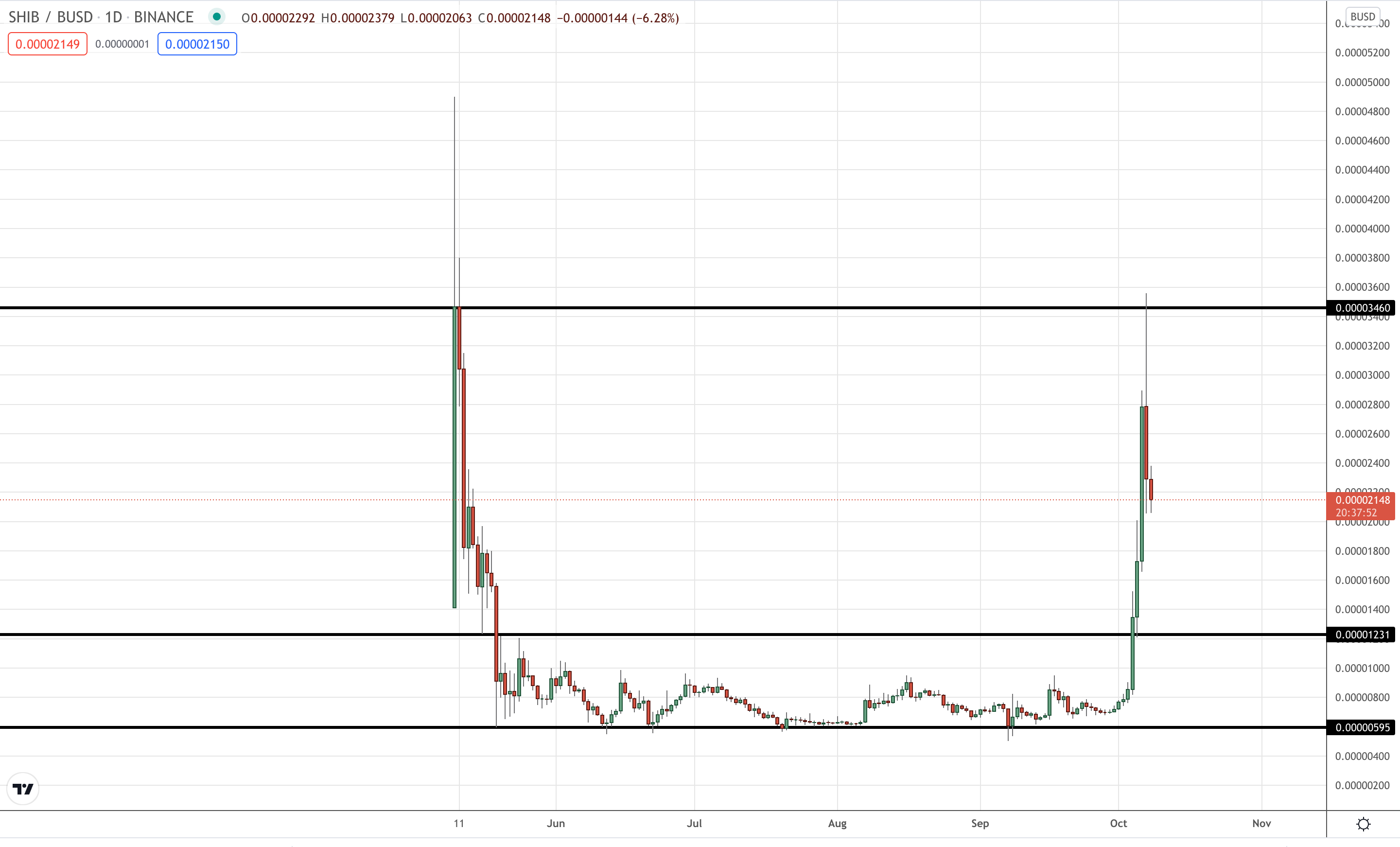 The lower range I was talking about just a couple of weeks ago has been destroyed and perhaps most significantly, price retested its previous highest close.
Now, how about this for a stat.
It took Shiba Inu coin 14 months to hit a $12 billion market cap.
How long did it take Dogecoin, you ask?
Oh, just a measly 7 years.
Should I buy Shiba Inu coin?
Why the heck are you asking me of all people whether you should buy Shiba Inu coin?
Obviously I'm out of touch with the youth and have no idea what the heck I'm talking about when it comes to meme coins.
In normal times, buying a meme coin that's just tripled in price on the back of a famous person's unrelated puppy tweet would be stupid.
But we live in a clown world of magical internet money that only goes up.
Make of that what you will.
tHiS iS nOt fInAnCiAl aDvIcE!11!
Best of probabilities to you.
---
Direct from the desk of Dane Williams.
Why not leave a comment and share your thoughts on not buying Shiba Inu coin, within the comments section below? All comments that add something to the discussion will be upvoted.
This Shiba Inu coin blog is exclusive to leofinance.io.
Posted Using LeoFinance Beta
---
---