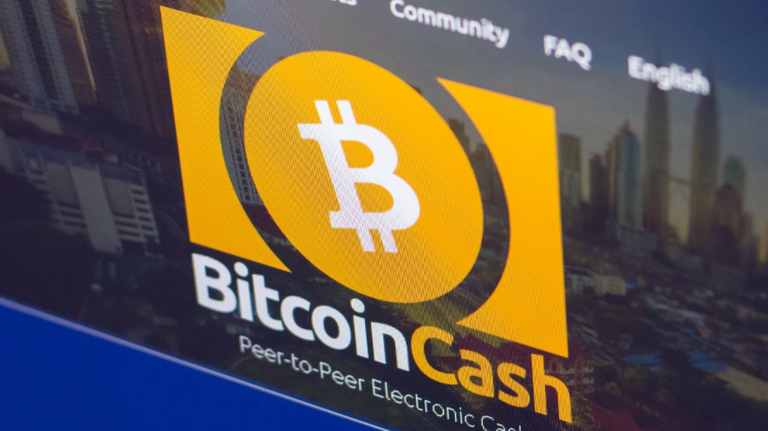 Bitcoin Cash is doing very well lately. The little brother of Bitcoin has gained 57% again in the past two weeks and touched the 850 USD barrier today. It has been the first time since July 2018 that it has been this high.
Although $1000 doesn't seem impossible in this bull run, the all time high of December 2017 is still far away.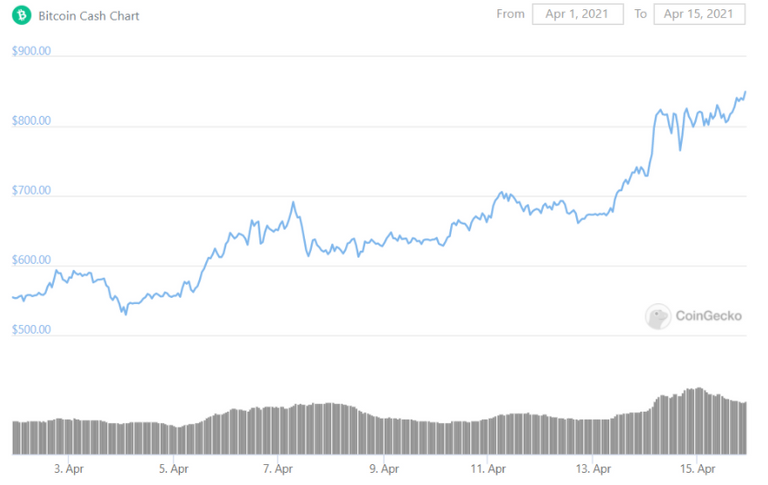 My Bitcoin Cash
Bitcoin Cash just recently crossed my path. I have done some unsuccessful crypto trading in the past, but I never traded Bitcoin Cash before. There were a lot of people back then telling the Bitcoin fork Bitcoin Cash were garbage.
But since I started micro blogging on Noise.Cash I've been collecting small pieces of BCH over the past few months. I almost collected 1/4th of a complete BCH coin. That's at least one good aspect of the coin; It's a lot easier to collect a full one than one of his big brother BTC.
My goal is to reach 1 BCH by October.
What is Bitcoin Cash
Since I've been collecting BCH the coin got me interested. It really helps that the coin is frequently being shilled on Noise.Cash. This micro blogging platform is promoting BCH by giving away free tips in BCH to users that they can donate to micro blogs.
Bitcoin Cash was created on the 1st of August 2017. It was created because BitCoin was too slow and the fees were getting too high; the scalability problem. When the Bitcoin community couldn't get consensus the two coins split up.
Where Bitcoin can do 4.6 transactions per second. This makes it not usable for fast transactions because you need to wait for your blocks to be confirmed on the blockchain or you need to pay a huge fee to pass the queue.
Bitcoin Cash uses bigger blocks than Bitcoin and thus can perform way more transactions per second. This makes the transactions extremely fast and the fees very low.
This makes Bitcoin Cash a good decentralized payment solution. You already see a lot of online webshops offering BCH payments and also more and more 'physical' shops are offering a payment in Bitcoin Cash (although I have never seen one in my country yet).
I'm going to keep staking my BCH for now. I want to reach the 1BCH club and after that I will see what I will do. Hopefully the price of Bitcoin Cash will move up even further.
If you like to test out how fast a payment is with Bitcoin Cash; feel free to send me a tip :D
If you want to earn some BCH yourself you could also join Noise.Cash. Come and find me there https://noise.cash/u/FriendlyMoose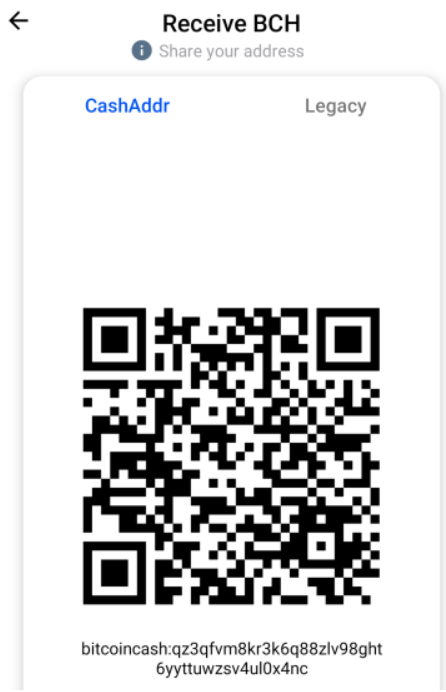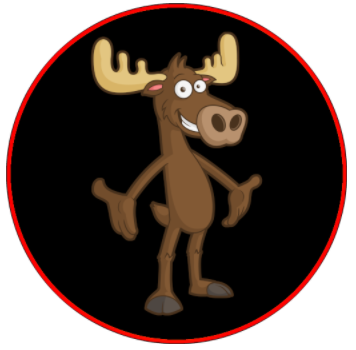 ---
FriendlyMoose
I'm crypto and security enthousiast with a passion for photography that likes to play games.

---
Follow me on noise.cash: FriendlyMoose
My photos on Wax: wax.atomichub.io


Consider voting vor Leofinance as a Witness!


Posted Using LeoFinance Beta