I received a notification from my crypto.com app this morning announcing they were burning 70bn CRO tokens, of which 59.6bn CRO TODAY, 22 february 2021.
59.6bn CRO represents 59.6% of its total supply of coins, so that will definitely shake up the tokenomics of CRO.
At the time of writing this post, CRO is up 87%+ intraday, and keeps climbing, during a very red market day otherwise.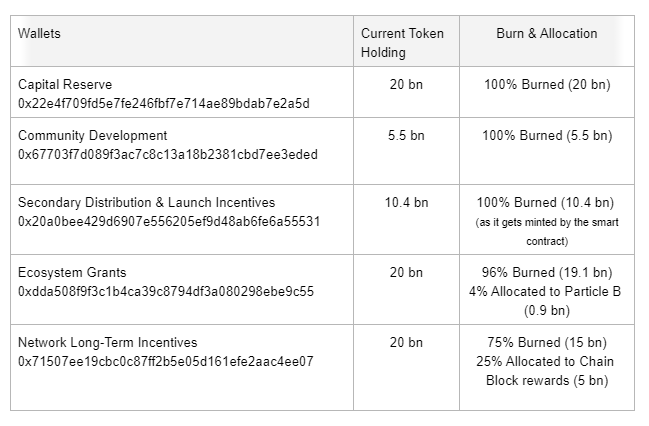 Screenschot from the announcement post
What are these burns preparing?
As you saw in the title, they are preparing the launch of CRO's mainnet on March 25th, as announced also today.
Crypto.org Chain is a public, open-source and permissionless blockchain - a decentralized network designed to be a public good that helps drive mass adoption of blockchain technology. Following more than 2 years of research and development, 2 testnets (Thaler and Croeseid) and a successful Mainnet Dry-Run Competition (Crossfire), the Crypto.org Chain is now ready for launch. Over 3,000 validator applications from all around the world were received during the Crossfire Mainnet Dry-Run where more than 275 million transactions were processed in four weeks. We expect hundreds of validators participating at Mainnet launch. Millions of individual users may also contribute to network security via Delegated Proof of Stake model by simply using our DeFi Wallet.
So CRO mainnet will be DPOS, something we are very familiar with.
I also learned from this PR announcement from December last year, that their mainnet will either work on the Cosmos Netork or is a fork of it.
Croeseid, the latest testnet, features a new codebase based on the Cosmos SDK and has achieved great success with 50+ validators deployed and over 800,000 transactions processed.
This, for me, is another of those moments - being in the right place at the right time. Even without having a clue about their intentions, because I didn't follow their news.
Posted Using LeoFinance Beta