This morning, my faithful bot Gina presented me as always many notifications from overnight activity on Hive that is somehow connected to me.
Among them, an observant eye would catch some patterns, one of which being several posts on the theme of Hive PowerUp Day.
Yup, it is the first of the month again. And people on Hive try to keep going the tradition of the powerup day.
For me, this was a perfect opportunity to finally break the 10K threshold of powered up Hive.
So, I did it: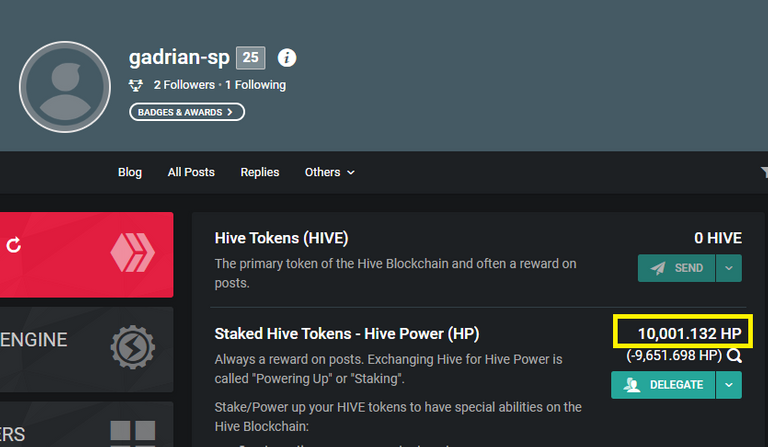 To help me reach the threshold I used the credits at PeakMonsters (which I intend to pay back to my gaming account), and bought the remainder of 80 HIVE off the market at Binance -- after all, the price of HIVE is quite low these days.
---
Switching to a different topic, I can't believe but it's October already. While only a few days ago it seemed like we were enjoying an extended summer, now it feels to me like we're racing towards the year end.
And during this month, next week on Tuesday to be more precise, it's slated the first real hard fork of Hive, the 24th if we count the ones on Steem which we inherit.
The hard fork was code-named Eclipse and the reference is obvious.
In my opinion, I believe we can safely say Eclipse's main objective is to seal Hive's separation from Steem.
Other than that, two decisions were made, one which impacts governance and the other one which impacts the economical aspects of Hive.
To quote them from the original presentation post of Eclipse hard fork:
newly powered up HP will have a cooldown time of 30 days before it will be counted towards governance voting
the HIVE tokens distributed to the DHF fund will be slow converted into HBD to top up the fund over a several year period and to prevent market flooding
Overall, the Eclipse hard fork is necessary, but it's not something the average person would find appealing or something that you can market. I truly hope the next hard fork (+ work on Hivemind, which generally doesn't/shouldn't need a hard fork to roll out updates) will be one that can be marketed (too late for SMTs?) and of which the community can be excited.
Posted Using LeoFinance Beta