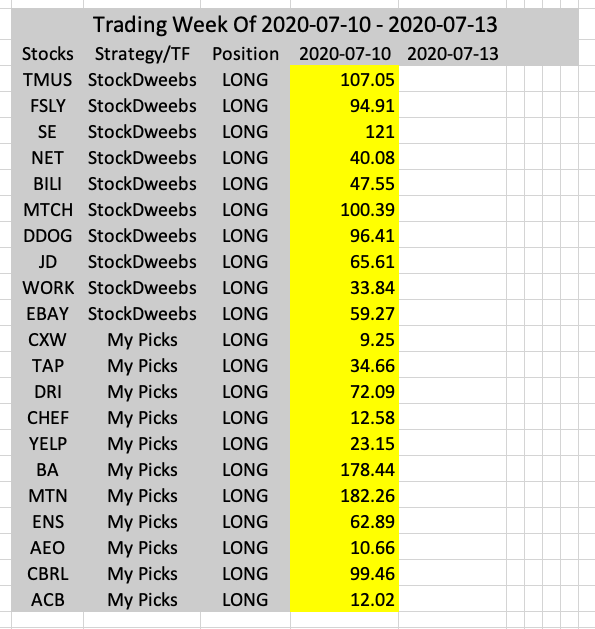 I am still following StockDweebs picks and watching how they perform. They have actually been performing well. Last weeks picks have done really well. For this ween StockDweebs considering first three picks as trading pick and rest of the 7 picks to be just watching stocks. First one being T-mobile does look interesting, and in the last few weeks Stockdweebs first picks have done really good.
In addition to StockDweeb picks I have selected 11 picks of my own. I do intend to watch all as the week goes on, at the same time have plans in place to execute orders. Let's see how the week unfolds. While I am tempted to put in limit orders before market opens, I do want to see how they open first before placing orders.
The following chart shows how StockDweebs stock picks performed last week.

Posted Using LeoFinance