Since yesterday, those in India are witnessing a significant trend. #IndiaWantsCrypto is becoming a trending topic on twitter. WazirX handle is one of the most active in demanding support for crypto currencies. It is obvious too. Their business model revolves around Indians buying the crypto currencies from them. Nischal Shetty gained a significant mileage from the twitter activities around this hashtag.
I was amazed to see that there is so much of activity over the twitter and the citizens of India are demanding that there is a need to regulate the crypto currencies and not banning it outright.
Finance Minister of India
In an interview given to Indiatoday, she said that introduction of CBDC doesn't mean banning of all other crypto currencies. The finance minister has also said that she will be considering the blockchain.
Awareness about Crypto
Though it is a good idea and welcome idea to have the crypto currencies in India, it is also important to understand the side effects of having the same in India. Though with the crypto currencies India can compete in $1.5T market, New Startups would be created around the crypto currencies, Tons of new jobs would open in the ever growing financial sector of India, people would acquire New skill sets.
New Skill Sets
PIcking up the thread of the new skill sets, Indian handle Indiaforensic jumped into this bandwagon. This is an Indian educational institute offering training on money laundering and compliance. They twitted that there is a need for the Indian investors to understand the application of the money laundering while using the crypto currencies.
They have designed a certification program around it. This is one of the first or at the moment the only program revolving around the crypto currencies and money laundering.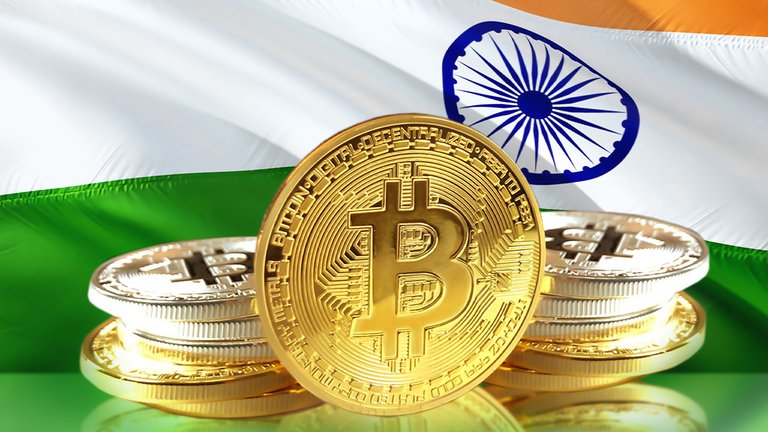 I am just waiting for this institute to start accepting the payments in crypto currencies. I would be glad to see if they implement hivepay.io in their payment gateways. So that our community can collaborate with the external education providers.
This is an important development as the finance minister indicated that there will not be any ban on decentralized crypto currencies but there would be a definite regulation around it. The privacy features of bitcoin and other currencies tempt the investors to take the route of money laundering. Some times it is unknowingly.
As the founder of Indiaforensic, Mayur Joshi mentioned that the courses on Digital Currency Laundering would act as the financial armor against the financial crimes. Mayur has been a visionary and is seen as the evangelist in the domain of money laundering. Launching of the program under his leadership is a really positive development for the crypto currency domain in India. We all want regulations but not prohibitions.
Posted Using LeoFinance Beta