ARE YOU STILL BUYING AND HODLING OR YOU THINK YOUVE DONE ENOUGH?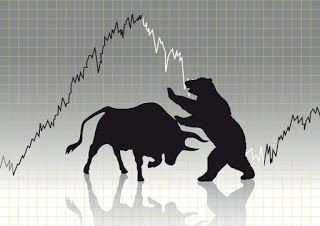 At this point every prayer and hope of most of us trading and earning in crypto is to leave this bearish market and enter the bull market. I can't imagine how happy I will be when we finally enter the bull market. I've got lots of things planned and the bull market will definitely made it possible. That now brings me to the question of how ready are we for the bull market?
But first let me remind us what the bear market is. Its the period whereby the supply is greater than demand. This in turn makes the confidence of investors to be low and the price ofcus fallen. The bull market is now the opposite of that with prices rising drastically. This is why the bull market is well desired expecially when a particular bear market lingers on for so long. In as much as the bear market is desired, it is not to be forgotten that the bear market is just as important as the bull market if not more important. This is the time we get opportunities to invest. Without bear market, there won't be profit making. Bear market is a key and very important component.
I think we can both agree that the bear market of this year is very long and had run its course for months and might probably go on for the next few months. This is why we need to keep buying and holding on. Was talking with some of my friends and I realized most of them have lost hope and are selling their crypto already. This shouldn't be so. Now is not the time to lose hope and faith in crypto, now is the time to buy more and more. And trust me, there is always opportunity to invest more most especially in this bear market. This is the perfect time to buy and keep on holding.
In summary, keep on investing. Buy and keep on holding. But mind you, buy the one you know your capacity can buy. Dont go and borrow short term loans to invest in crypto. No one is certain on when it will peak. So it's best to invest with your savings or earnings. Even if you'd go with loan it better be a long term with zero or a very low interest rate.
THANK YOU FOR READING MY BLOG TODAY. HAVE AN AMAZING DAY.
Posted Using LeoFinance Beta
Posted Using LeoFinance Beta
---
---