A Lion Roars & Collect these $CUBs - At Stealer Prices...
Hey All;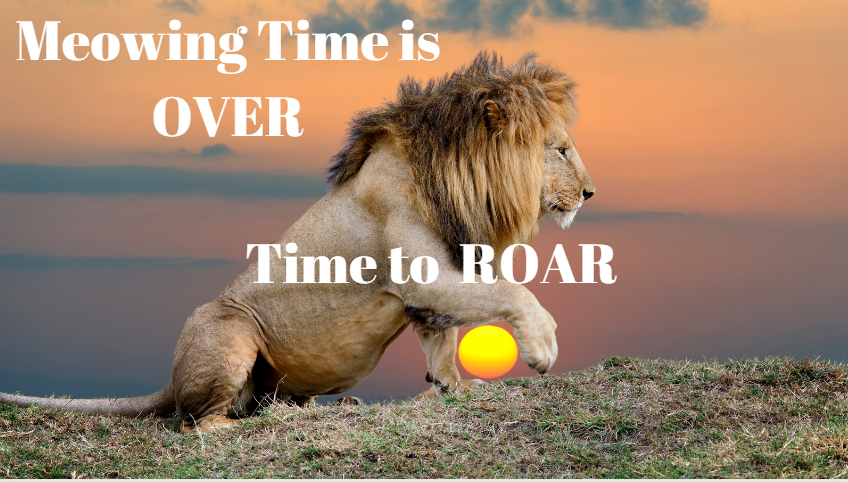 I've been on a shopping spree for the past couple of days. And have been collecting as much $CUBs I can at these stealer prices. Today marks my fourth investment in $CUB and that takes my total stake value to around $13K+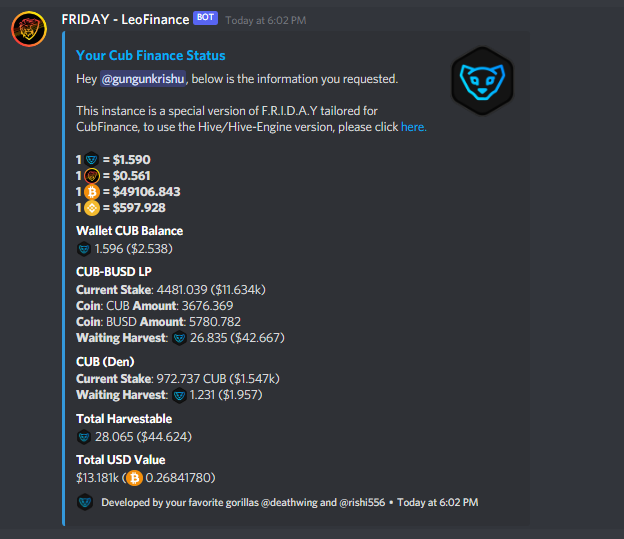 Yesterday, when I made this post - Building My Kingdom with $CUB - HOLD to BUILD to Financial FREEDOM & invested around 2 BNB at that point in time the total stake was $12k+ & today with this new investment of another 1.9 BNB going IN it further enhances the stake by $1k.
Yesteday Stake Value was @ $12k+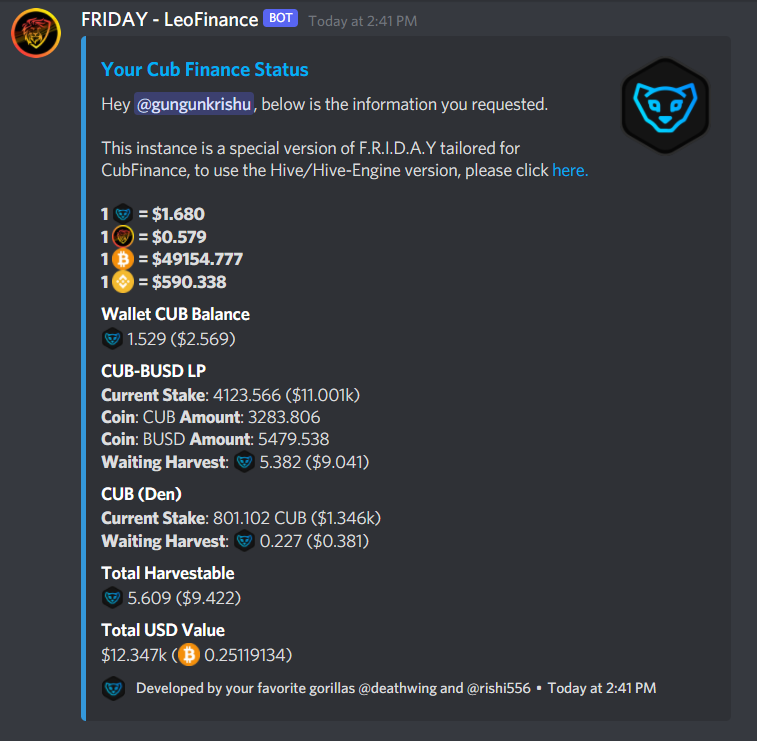 I'm not sure if this is the right strategy or not. To go ALL-IN in $CUB farming. Could the price of $CUB further fall. I cannot say and I guess nobody can predict the market. But what all I know is that I plan to HODL $CUB for a long time and enjoy the 275%+ APR & without worrying about a rug-pull.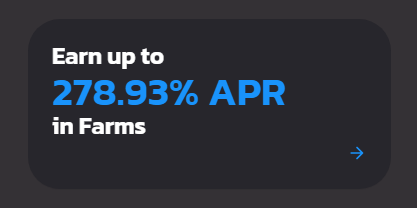 Frankly, speaking we cannot underestimate the high APRs that CubDefi is providing at the moment. Yes; I know there could be other DeFi projects that provide more Yields. But then the question arises - How safe are those DeFi smart contracts. Do we have the face of the team in front of us who are running those insane high yield farms & how sustainable are those high yield DeFi farming projects.
Speaking of myself, I've been here @leofinance community for the past two Years. I've seen the team interacting with the community, watching the AMA session - check this latest AMA session one here - LeoFinance x CUB Weekly Community AMA Session #1 | LeoBridge, Kingdoms and LeoFinance in 5 Years, products building & to name a few they are the leofinance portal itself for crypto blogging;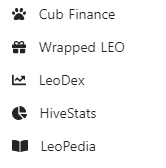 LeoBridge recently added to CubDefi & KINGDOMS are coming IN SooN. There is a lot being developed here and at the pace, things are being developed. I see no reason for $CUB to RISE && only RISE in near future.
Finally, as per my understanding, no financial strategy is right and wrong. What I think is most important a person should know everything IN & OUT about the projects they are planning to invest in. When we all here @leofinance have so much information available at our disposal and are seeing products being developed consistently - then it's just a matter of time for the $CUBs to roar & shine forever. Just remember one thing that's true here as well and perfectly fits the scenario we as a leofinance community are into...
Meowing Time Over - Time to Roar - KINGDOM is Coming...
Best Regards
---
Find Me on the Other Social Media Platforms::

Join me on Odysee & Earn 8 LBCs for FREE... YES for FREE...
HealthDear Youtube; Information tied to Health
HealthDear LearnTogether; Learn English & Hindi
LearnTogether FaceBook Page
PS:- None of the above is a FINANCIAL Advice. Please DYOR; Do your own research. I have an interest in the leofinance, cubdefi and associated projects and it's tokens & hence bought some LEO/$CUB tokens; that's iT.
PS:: Image Credits:: leofinance; cubdefi
Posted Using LeoFinance Beta
---
---