dCity - Know WHY its important to combine CARDS? Are you missing ON minting some new cards OPTIONs?
Hey All;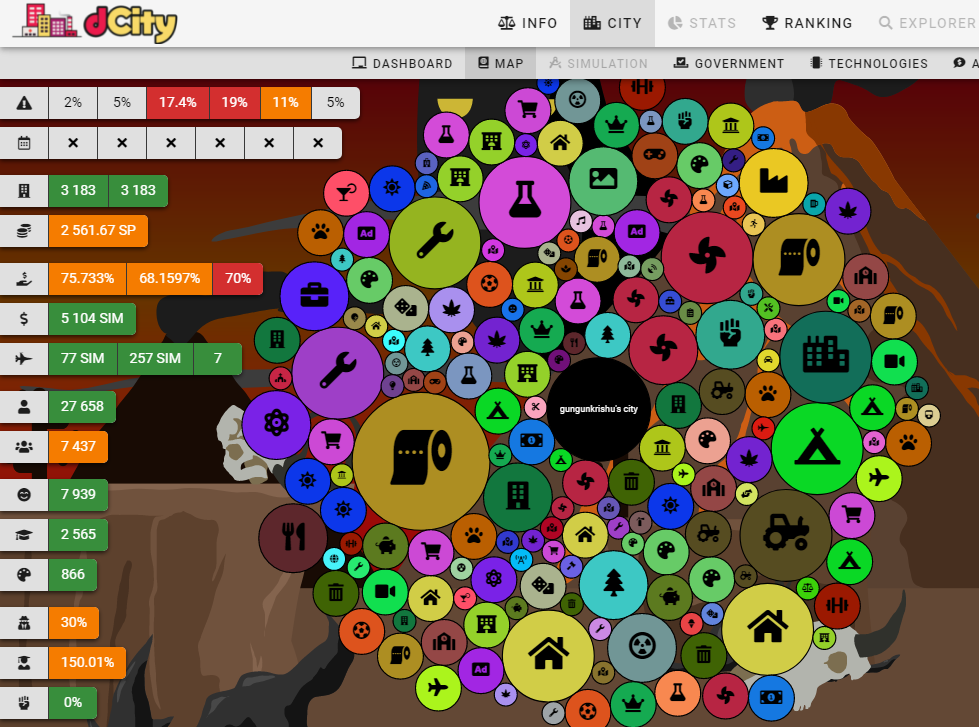 It's been a long time that I didn't analyze my dCity carefully. I'm sure you all are aware of the new - Third edition cards which just rolled out. In case if you aren't aware of the new cards that can be bought. Check the latest news around it from the City team - Here - 3rd Edition Released
The focus of this blog is to emphasize - why it's important to combine your cards. Have a look at the cards that you can mint by combining different cards.
Combined Building Option::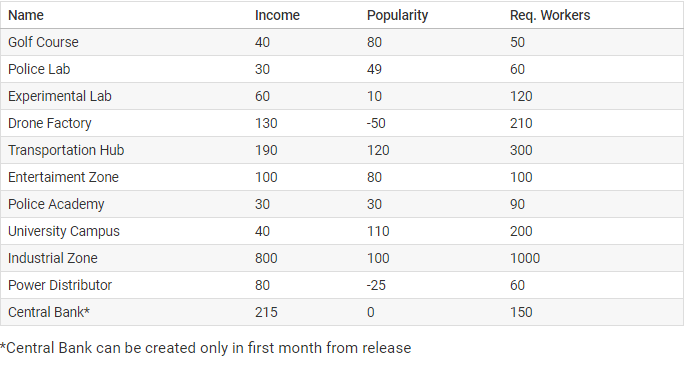 Central Bank card & its creation time
There was a note from the dCity team via the announcement blog post of 3rd Edition Released Cards. The note is around the Central Bank cards being issued. As per the note, it states that the Central Bank cards can be created only in the first month of the release. Hence, it would be wise to get one Central Card.. So how do I get the Central Card - is the main question?
Combine Cards to Central Bank or Any other Combined Card
The various combine cards option that a player has is as follows::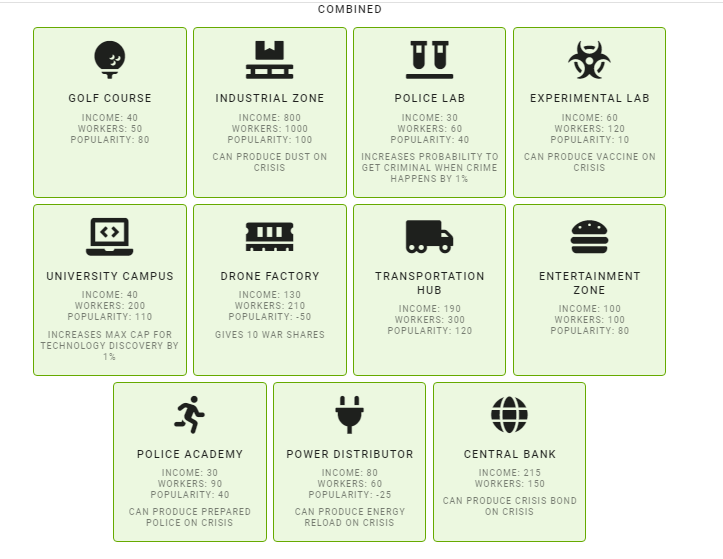 In order to get Central Bank card on would need to combine the following cards::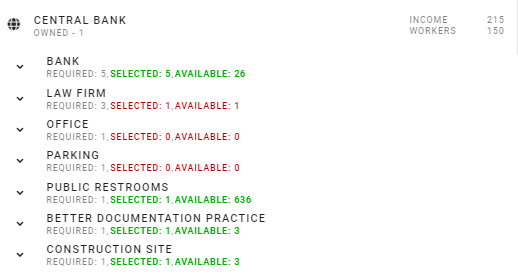 Bank 5 Cards
Law Firm 3 Cards
Office 1 Card
Parking 1 Card
Better Documentation 1 Card
Construction Site 1 Card
From the given image above you can clearly see that I already own 1 Central Bank Card where it states Central Bank Owned - 1 In a similar fashion you can combine other cards to get cards like Golf Course; Industrial Zone; Police Lab, Experimental Lab and so forth.
Why is iT Important to Combine Cards?
Yes; AFAIK and can tell that if you don't combine cards then you are missing an option to mint Prevention cards; which are::

There are 4 Prevention Cards in the game at the moment and they are:
Vaccine: Produced by Experimental Lab
Crisis Bond: Produced by Central Bank
Prepared Police: Produced by Police Academy
Energy Reload: Produced by Power Distributor
Without going into any further details and keeping it simple. Just combine the above-listed cards to be eligible for minting/dropping of the prevention cards. At the same time unlocking new technology cards can help you get these prevention cards much faster.

Let's take an example; if you have combined cards & got the "Experimental Lab" card. Along with that, let's assume that you were lucky enough to get 1 - Test on Humans technology card. Then as a result you have +5% more chances of getting a Prevention Card named - "Vaccine"
Summing it all;
Combine Cards -> New Combined Card; say [Experimental Lab] -> Unlock Technology & Receive "Test on Humans" Technology Card -> +5% chance of getting Prevention Card - Vaccine
I hope now you all know the importance of combining the cards. In case if you were ignoring it then just give it a second thought. As advantages tied to combining cards outweigh if you aren't. combining the cards. This is my strategy in the game and I may be wrong. Hence, thought of spreading the word about the importance of - WHY it's important to combine CARDS?
Have Your Say... What are your thoughts on Combining Cards? What is your strategy around iT?

Best Regards
PS:- None of the above is a FINANCIAL Advice. Please DYOR; Do your own research. I just bought some of the dCity cards and have been Optimizing my dCity as when opportunity strikes - that's iT
PS:: Image Credits:: dcity;
Posted Using LeoFinance Beta
---
---