Hey All;
Did you check on the recent price pump of the Travala; AVA token? In case not; it's up 17+% as of writing and is currently trading at $1 for 1 AVA token.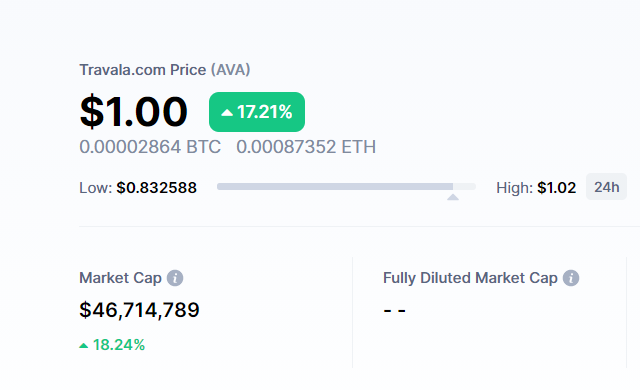 It's just been Four days, that I made a post around my stake and accumulating more of these AVA tokens as the token burn is about to come. Here is the post- Bought Travala; AVA token - 5th AVA token Burn Round the Corner
Travalas' December Monthly report was out and earning numbers are just going to blow you off. They have reported monthly revenues in excess of US $1.1M. Up 461% year-on-year!
Another Record month with 2,000+ Nights Booked and Monthly Revenue in Excess of US $1.1M. Up 461% year-on-year!
The Travala team has also outlined their Roadmap for Q1 2021 This quarter the entire focus is going to around user growth, adding more use cases to the AVA token, and building the product overall.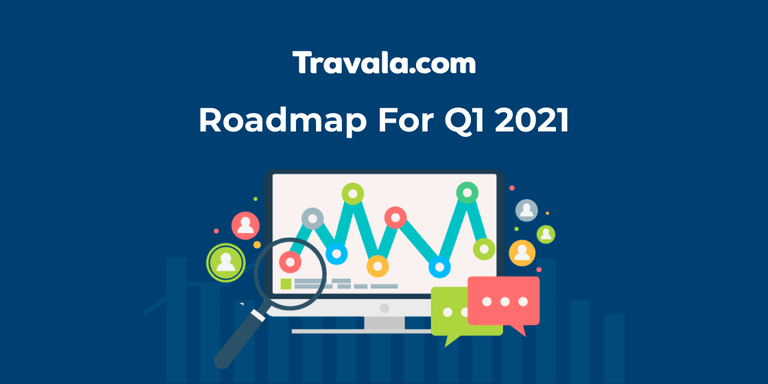 Here is the excerpt that is taken from the report; that highlights the AVA Use-Cases that will be worked in this Q1 Quarter 2021.
AVA Use-Cases; Addition Plan for Q1 2021
AVA voting for adding new coins as payment methods
Smart program for Flights
Smart program for Activities
Smart program for Packages
Business Smart Memberships for Hotels and Airlines
So expect more for the folks who have joined Travalas'SMART Member Program The addition of the above use cases is definitely going to bring value to the token and its members.
In line with the December Monthly report, it was reported that as of 3rd January 2021 there is a new record of Smart members and the AVA tokens locked.
New record number of Smart members with 2,590 as of 3rd January 2021.
A total of 10,069,500 AVA are locked representing 21.66% of the circulating supply.
With all these developments happening, there is no stopping for the AVA token to surge in near future. The AVA token Burn report is yet to come out and this definitely is Yet another indicator of where the price of the AVA token is heading. I'm of the belief $2+ is coming SOON.
Have Your Say...
Did you hear about the Travala AVA token? Do you HODL AVA tokens? What are your thoughts on Travala Project overall? Let me know your valuable views in the comment box below.
Best Regards
PS:- None of the above is a FINANCIAL Advice. Please DYOR; Do your own research. I had an interest in the Travala project and hence bought some of AVA tokens; that's iT.
PS:: Image Credits:: Travala, CMC
Best Regards
Posted Using LeoFinance Beta