How To Use PolyGon Bridge Guide To Exchange Your ERC-20 Tokens For Tokens on Matic Network
Hey All;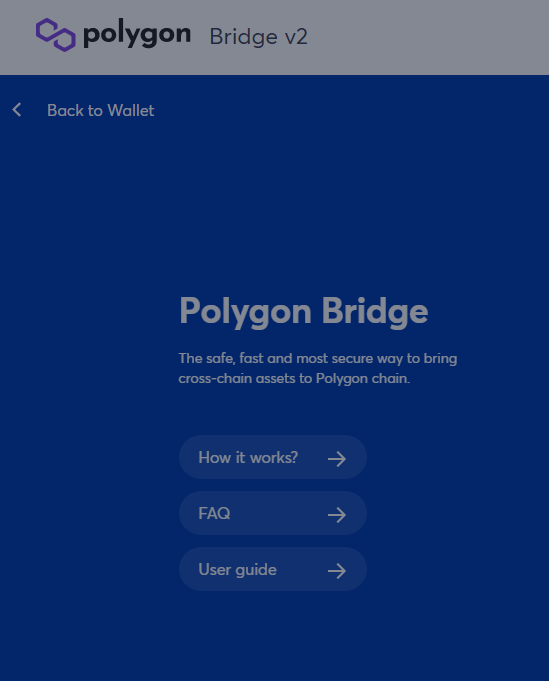 This is a quick guide to leverage Polygon Bridge - Matic Wallet to exchange your ERC-20 tokens with tokens on the Matich network. I had a couple of ETH, not much exactly close to 0.04 ETH lying on ETH wallet and I wanted to leverage the ETH to exchange some $VIDYA tokens.
There is a guide available as well to do the exchange and you can refer it Here - How iT Works. Its a detailed guide but what, I'm going to tell here are some quick steps to exchange your ERC-20 tokens to Matic tokens.
Guide to Exchange Your ERC-20 Tokens with Matic TOkens
Step 1 - Connect to the Matic Wallet by any of the following Wallet connect tools:: Metamask, WalletConnect & Walletlink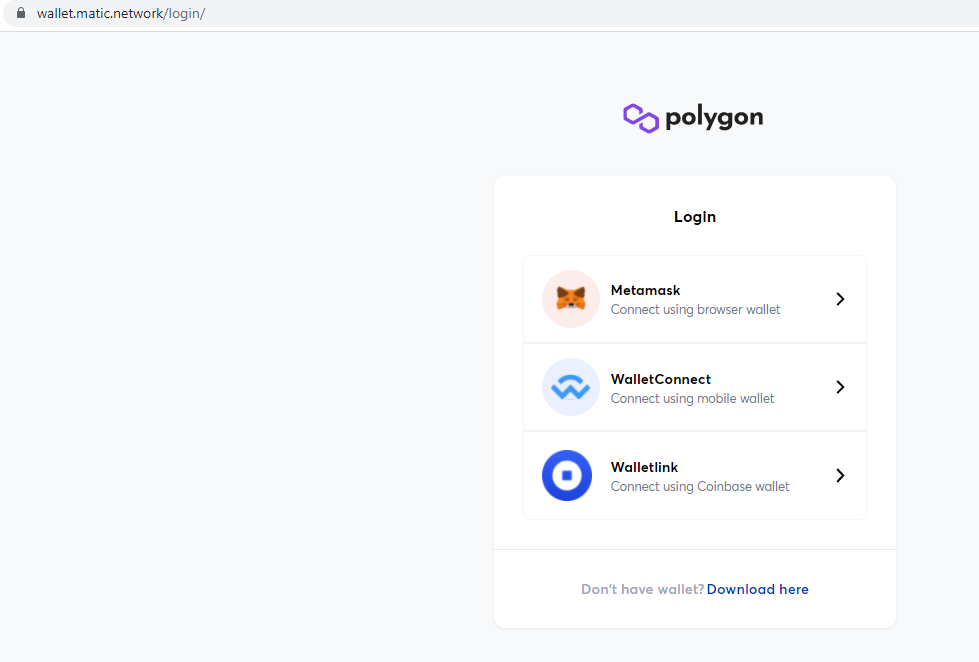 Step 2 Click Move Funds From Ethereum To PolyGon Button

Step 3- Select The ERC-20 token to be Transfered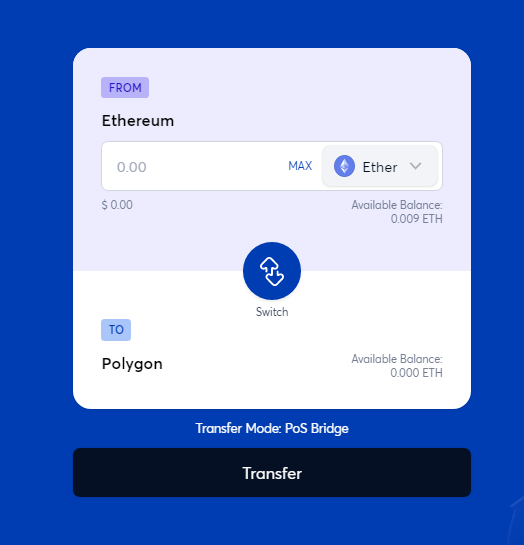 At the moment, I have only 0.009 ETH in my wallet. But, I did transfer 0.04 ETH and the same can be depicted in the following image.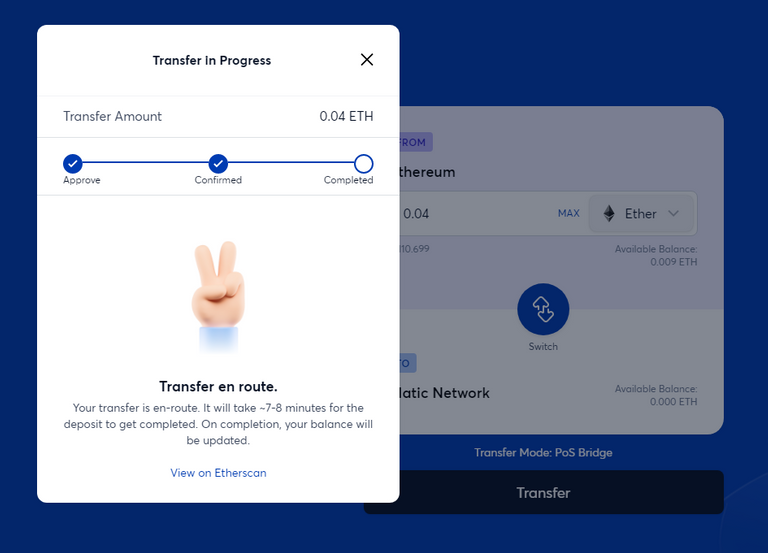 You will need to approve the transaction and as stated in the image; it may take close to 7 - 8 minutes for the tokens to reflect in your PloyGon Wallet. Actually, the transfer happened much faster and I would say that it happened in less than 5 minutes time frame.
Bought Some $VIDYA tokens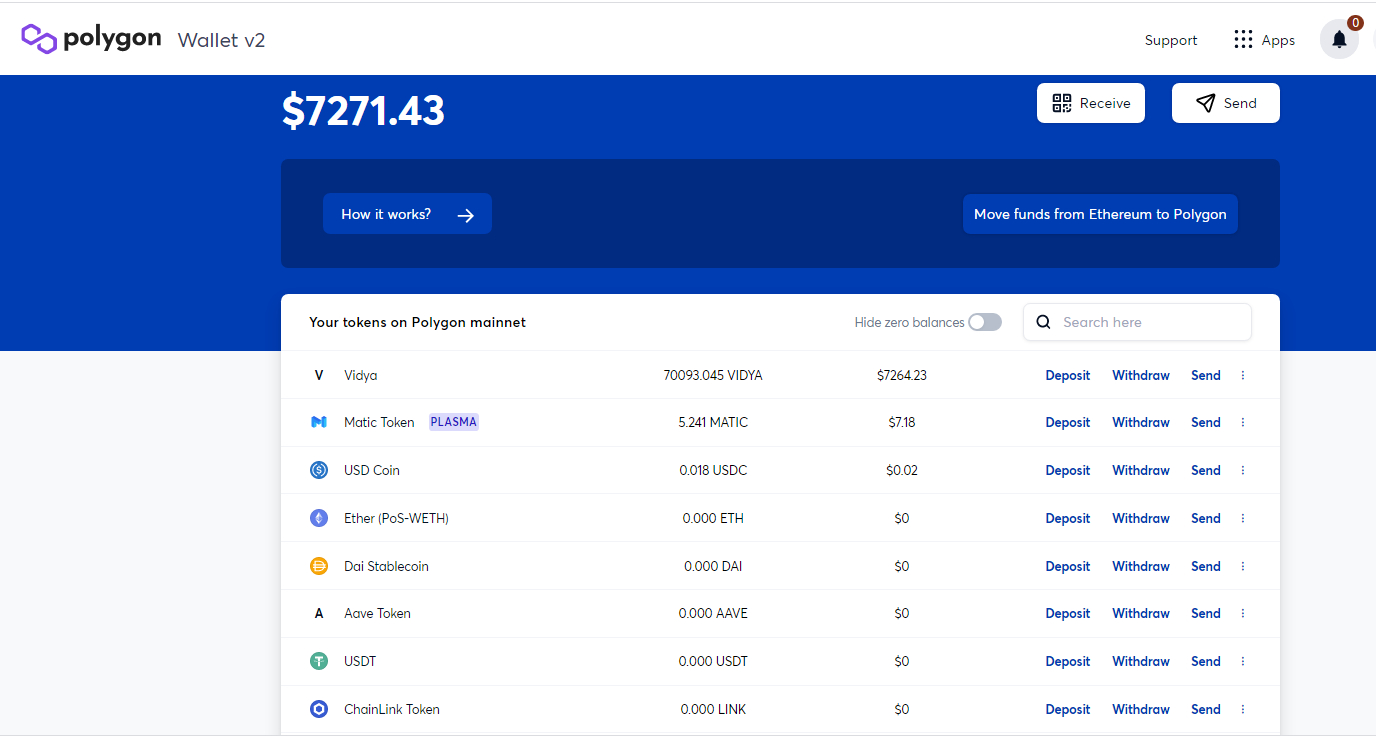 Finally bought some more $VIDYA tokens and get close to my target of having close to 100K+ $VIDYA tokens.
So that's its guys; simple and easy steps to get your ERC-20 tokens shifted to the Polygon Matic network.

#polygon #bridge #erc20 #exchange
Best Regards
Find Me on the Other Social Media Platforms::

Join me on Odysee & Earn 8 LBCs for FREE... YES for FREE...
HealthDear Youtube; Information tied to Health
HealthDear LearnTogether; Learn English & Hindi
LearnTogether FaceBook Page
---

---
Image Courtesy: wallet.matic.network
Posted Using LeoFinance Beta
---
---