Latest Information on RugPuLL - Check RugDoc
Hey All;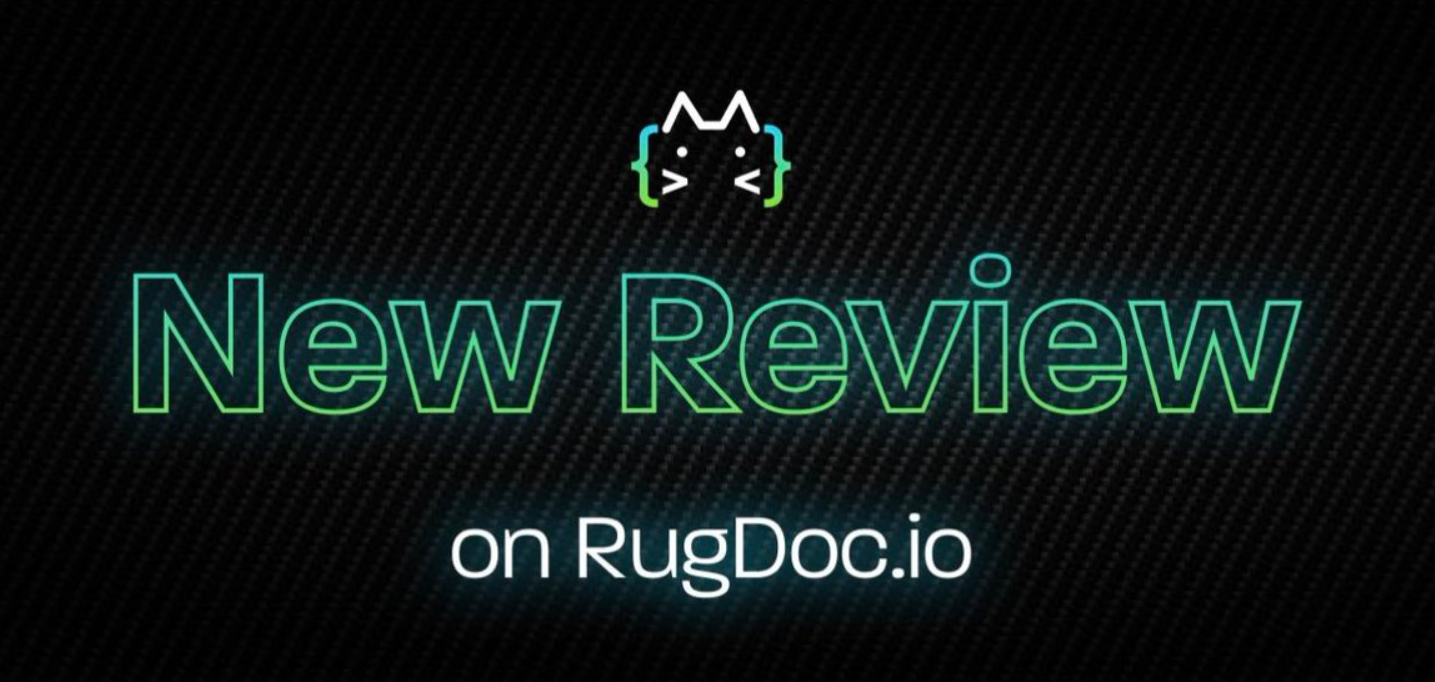 We all fear Rugpull isn't it? After all, it's our hard-earned money. I was browsing through the web to check if I can find any application that provides information on RugPulls that could happen or have high chances of getting Rugpulled. It's mainly the DeFi application where we seeing most of the Rugpull happening.
Recent RugPull Information
Here is the latest information by the team of Rugdoc on their Twitter handle about the recent 3 RugPulls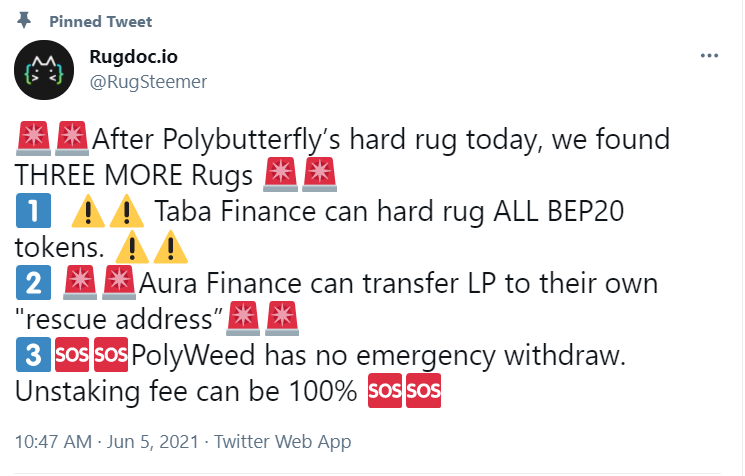 As an investor, it becomes very imperative that we are up to date on the projects that we have invested in and are about to invest in. Applications like Rugdoc can be very handy here.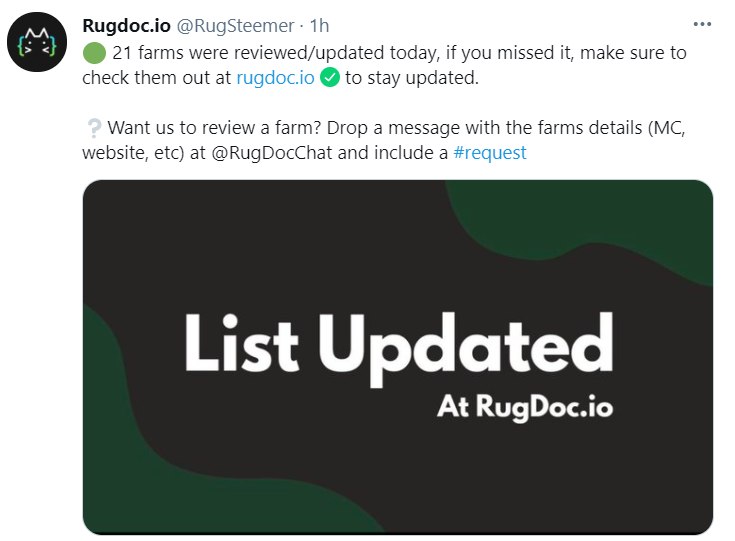 No matter whatever farm or DeFi application you may be invested in. I guess you can get information about those DeFi projects on Rugdoc. And incase that DeFi project information isn't available you can make a request to the team on their Twitter handle for review.
The website is very user-friendly and within no time you should be able to find information about many Defi applications/projects. Just to quote the recent RugPull of the DeFi project PolyButterFly; here the information that I found on the website
With the color-coding, the options to search on different parameters like Audited application, MasterChef address; rating high low, etc you can easily get information about the Defi application you are looking for.
Finally, I would say that it's a pretty neat and handy application to be aware of. Leverage it to your advantage and stay away from getting Rug pulled. Invest wisely don't just run/rush for those very insane APR/APY numbers.
In case you are wondering where to invest and a place that is free from RugPull. Then the only answer if come over to CubDeFi; good rather very good APRs/APYs and best of all no fear of getting RugPulled..
#defi #cubdefi #rugpull #invest #returns

Best Regards
---
Find Me on the Other Social Media Platforms::

Join me on Odysee & Earn 8 LBCs for FREE... YES for FREE...
HealthDear Youtube; Information tied to Health
HealthDear LearnTogether; Learn English & Hindi
LearnTogether FaceBook Page
PS:- None of the above is a FINANCIAL Advice. Please DYOR; Do your own research. I stumbled upon this application rugdoc and thought of sharing it here with the @leofinance community
PS:: Image Credits:: rugdoc, twitter
Posted Using LeoFinance Beta
---
---