Hey All;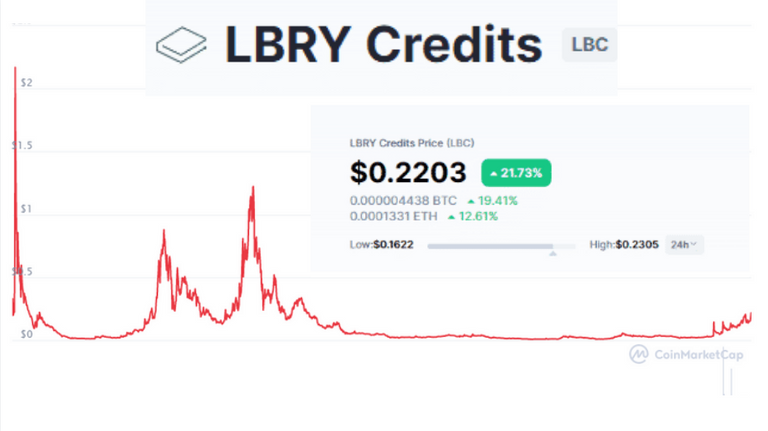 I'm a great fan of the platform LBRY.tv aka Odysee.com and continue to leverage the platform and have been earning LBCs its currency on a daily basis. Yes; you can earn too simply by posting Videos; blog articles; artwork; images etc you just name the type of common content you want to post and you should be able to post it on the LBRY blockchain & earn rewards for it in the form of LBCs; which as of writing is trading @0.22+ cents for 1 LBC

The last time when I shilled about this project LBRY.tv - LBRY Credits LBC On RISE; Price went from $0.7 to $0.13 & Rising Know WHY? at that point of time i.e. 1 Month ago it pumped almost 100% and started trading in the range of $0.12 cents to $0.15 cents. From that time when it pumped 100%+ and to date the price of the LBC token traded range bound and today we saw this increase where it crossed the $0.20+ cents mark. I've been monitoring its price & the project overall for a while and have noticed/experienced its price climbing from $0.02 cents and see where it has now come and I foresee the price to further surge i.e. to at least $1+ in near future i.e. in a couple of quarters.
LBRY/ Odysee recent achievements worth Noting...
Release of the Odysee iOs App; was a long time Overdue & they delivered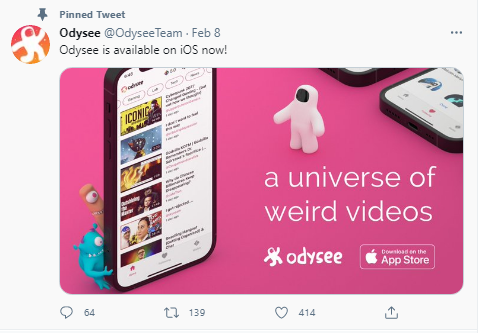 Moderation & New tools Introduced...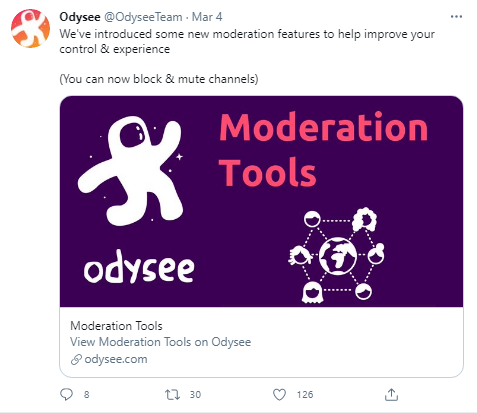 New Exchange listing - BigOne Exchange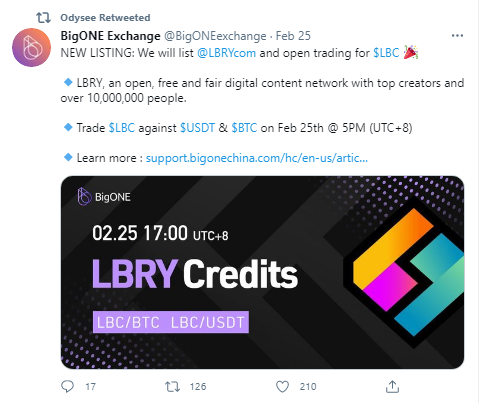 As you can see for yourself in a very short span of time, we are seeing the team is delivering and is making the product more robust & user-friendly so that they can onboard as many users as they can. And do you know another fact about LBRY/Odysee user base? If not then let me tell you about it::
LBRY/Odysee community with 20 Mil Users

Number of Channels 750K+ & Growing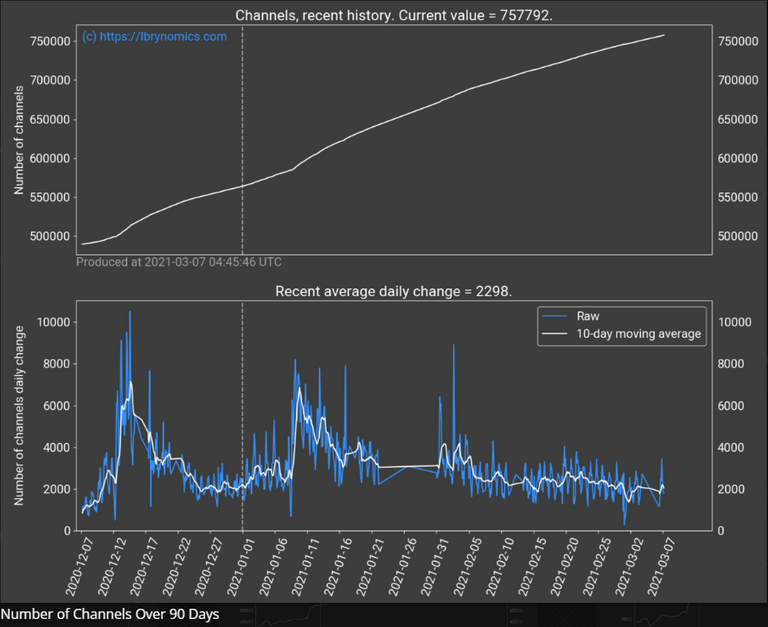 Just have a look at the channels that are being added on a daily basis. Close to 2K+ channels are being added to the platform & currently, there are close to 757k+ channels overall on the platform.
Sneak peek to Number of Publications.. 9ML Approaching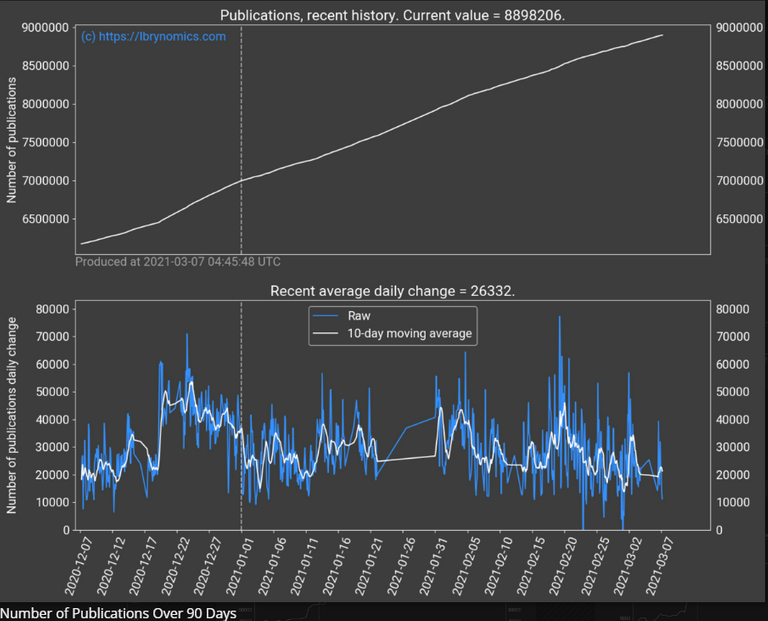 My thoughts & Views & HOLDing LBCss...
Final thoughts... LBRY/Odysee is home to many Youtubers; Vloggers & content creators who are looking for some change and willing to explore Web3.0 and experience - what decentralization is and benefits associated iT. Speaking for myself my investment in the LBC is already tripled quadrupled rather would be much more as of writing. Still, I don't feel like selling any of the LBC tokens. HODLing all the LBCs that I've for now.
As I see the token is still undervalued and has a very high potential of succeeding in the near future. It's a direct competitor, a successor of Youtube, and a home for all those content creators that get banned for no reason on Youtube.
From Freedom to Speech, censorship-resistant to leveraging the Blockchain technology LBRY Credits/Odysee is the one-stop platform for all your digital content library.
LBRY is a secure, open, and community-run digital marketplace. Enjoy the latest content from your favorite creators - as a user, not a product.
PS:: Next ComingUp My Earnings on the LBRY/Odysee Platform
---
Have Your Say...
Are you on LBRY? If Yes then how are Your LBCs earnings looking like? Are you spreading the word HIVE/LEO on LBRY? How has your experience been with LBRY so far??
Best Regards
Find Me on the Other Social Media Platforms::



Earn 15 LBCs for FREE... YES for FREE...
HealthDear Youtube; Information tied to Health
HealthDear LearnTogether; Learn English & Hindi
HealthDear LearnTogether FaceBook Page

PS:- None of the above is a FINANCIAL Advice. Please DYOR; Do your own research. I have an interest in the LBRY platform, bought some LBC tokens, staked them, and have been creating content on the LBRY platform..that's iT..

Image Credits:: lbry,cmc, Twitter, odysee, lbrynomics

Posted Using LeoFinance Beta