LBRY - Crosses 1Mil. Channels along with 1 Mil. Blocks Mined - Claim FREE 10LBCs NOW...
Hey All;
Yes, you read it right. LBRY aka Odysee has recently got bigger. There are now 1+ Mil. channels in Odysee and at the same time, the blockchain has mined 1+Mil. Blocks.
In order to celebrate this occasion, the LBRY team is giving away 10 LBCs for FREE to the first 10K users who claim the code - "firstmillion"
The first 10,000 of you to use the code firstmillion (on the Rewards page in LBRY, under "Custom Code") will get 10 Credits deposited directly into your LBRY Wallet.
How to Claim 10LBC for FREE
I just got/claimed 10LBCs to celebrate this big WIN by the Odysee team. Its simple to claim these free 10 LBCs - all you need to do is enter the code - "firstmillion" in the custom code box; and you have your 10LBCs in your wallet.
Have a look at the following image; to which you can get through by clicking on the rewards menu::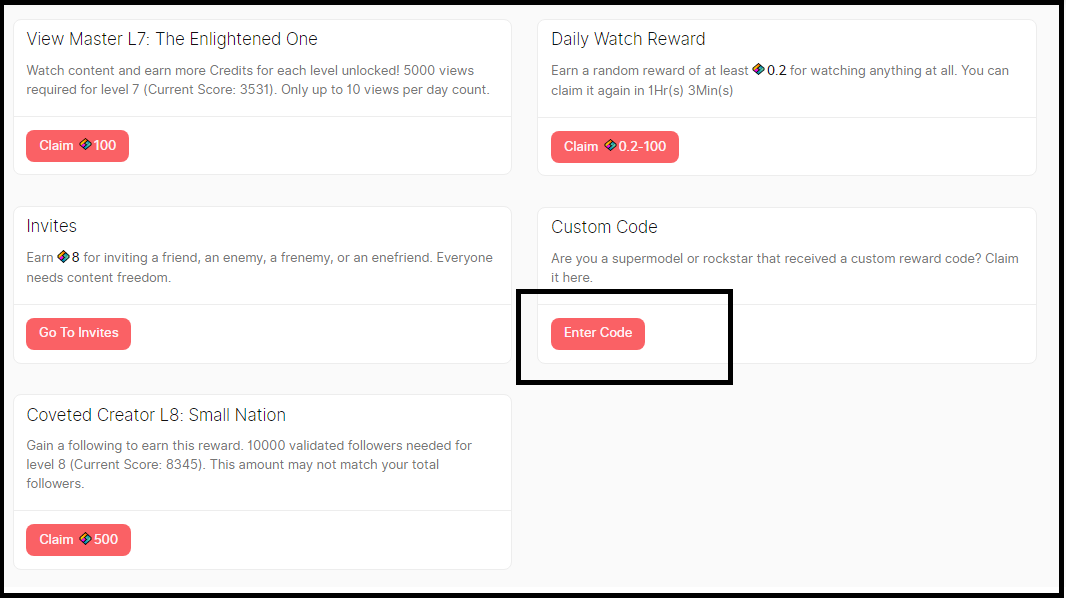 The Custom Code box highlighted in the black; click the Enter Code box and enter the code - "firstmillion" and press enter. Once you do this it will take a couple of seconds to have 10LBCs credited to your wallet.
The same can be seen in the reward summary page; where it says - "Thanks for being part of our 1MIl Block & channel celebration"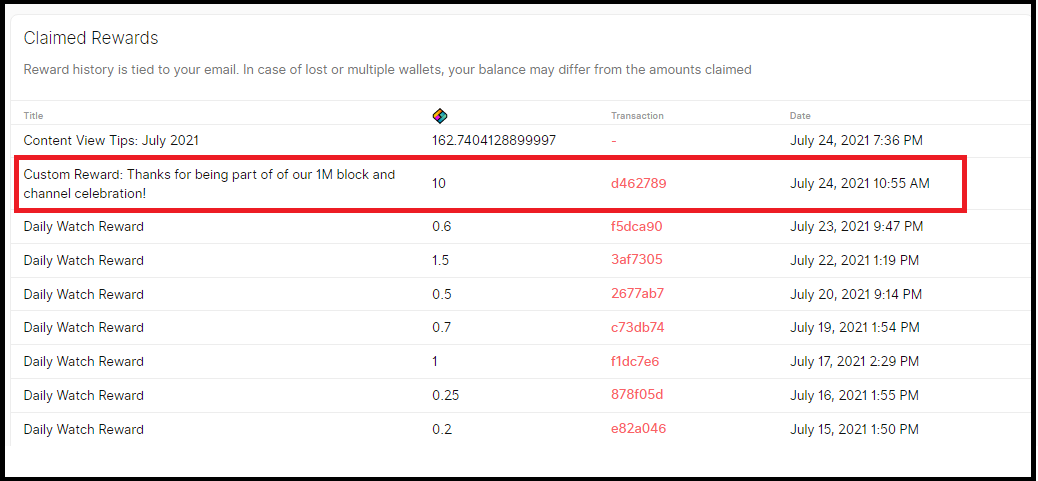 Finally, don't waste any time further before it's too late. Since this reward is for the first 10K users who claim the code. In case of doubt or any question let me know in the comment box and I should hep you in claiming the FREE LBCs.
#lbry #lbc #odysee #freelbc #firstmillion
Best Regards
Find Me on the Other Social Media Platforms::

Join me on Odysee & Earn 8 LBCs for FREE... YES for FREE...
HealthDear Youtube; Information tied to Health
HealthDear LearnTogether; Learn English & Hindi
LearnTogether FaceBook Page
---

---
Image Courtesy: twitter, lbry, odysee
Posted Using LeoFinance Beta
---
---