One Stop All Information About Travala on TravalaDashboard

Hey All;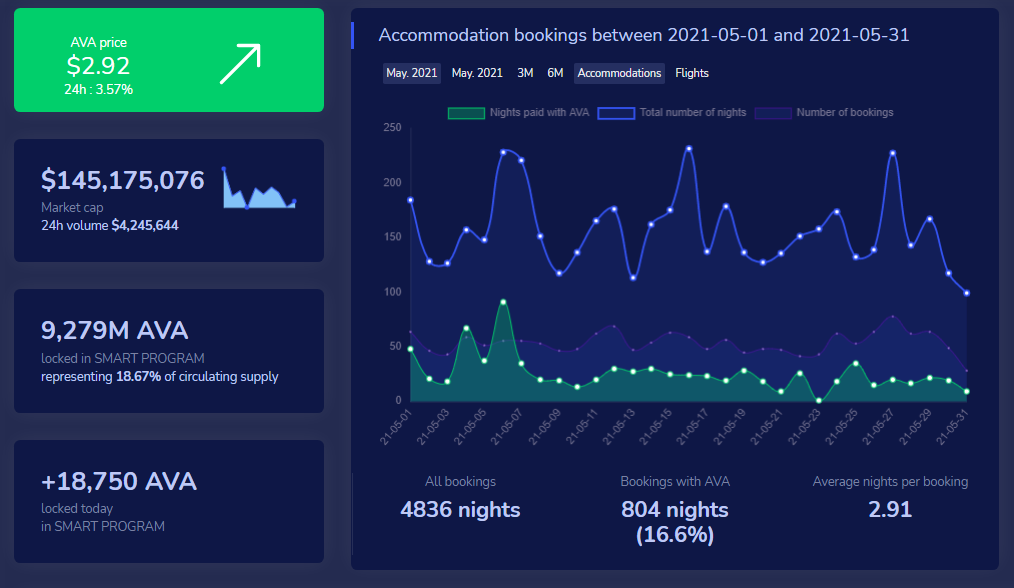 I have been HOLDing Travala - AVA token for quite some time now. Though, I did sell some of the AVA tokens at a price of $5 to enhance my stake in the $CUB pools. And I guess that was a wise decision that I took considering all major crypto tokens had fallen almost 50% from their ATH.
Here is the article that I posted - Sold Travala AVA Coin to Buy In more $CUB & Staked - Good Opportunity to buy $CUB at these Prices. I bought $CUB back then at a price of $1.79 approx and now it's trading almost 50% less.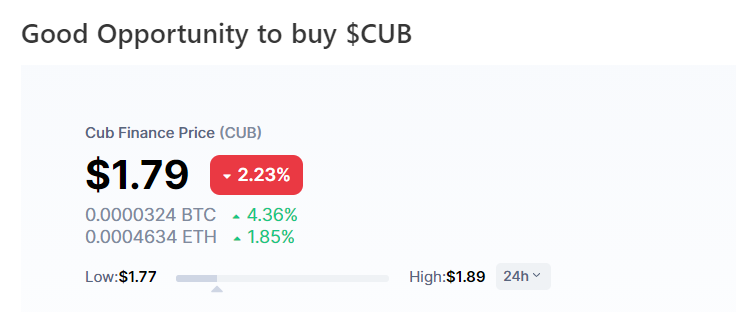 No regrets at all as I still feel that the $CUB is gonna rise in near future. The development that we are seeing and KINGDOMS released on Cubdefi makes me even more confident to keep HOLDing & Farming $CUB. Right now, I'm just in one pool which is $CUB-BUSD, and that gives around close to 200+% APR which I feel is pretty good. Plus, I don't need about the rug-pull happening here on CubDefi. My money is SAFE here and I'm happy earning a decent amount of APR.
So that was all about my $CUB investment and leveraging Travala AVA tokens to buy/enhance my portfolio $CUB pools. Coming to the main topic which is::
All Information About Travala on TravalaDashboard
I recently stumbled upon a portal named Travala-Dashboard and was stunned to see all the important information tied to Travala - AVA token. If you follow Travala or HOLD AVA tokens then I'm sure you are gonna love this website - Travala-Dashboard
Just check these following charts::
Evolution of SmarLock & AVA tokens locked in Smart Program

Every single day the AVA tokens are being locked in the Smart Program and as a result, this squeezes the liquidity of the AVA token.
Another interesting chart to follow or look at is with respect to::
Total Revenue of the Company in $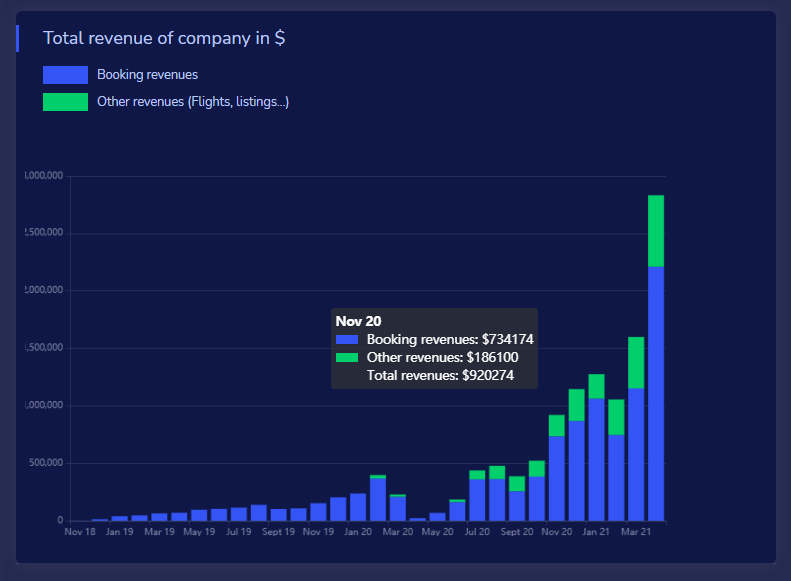 Just see the graph is growing and growing and is getting bigger every quarter. The revenue of the company reported in the last quarter was - 12,593% year-on-year growth compared to April 2020.
Total revenue for the month of April was $2,832,389 which includes accommodation bookings, flight bookings, activity bookings and integration fees. This represents a 12,593% year-on-year growth compared to April 2020.
Finally, the other interesting chart that I liked is on the booking being made via the Travala portal. Here is the chart that sums it all, with the information tied to
Last 500 Bookings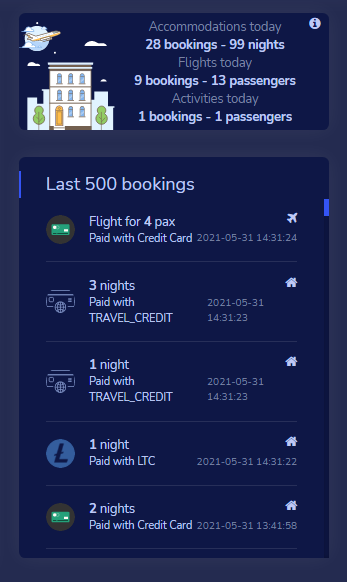 Frankly, speaking I literally loved the website Travala-Dashboard. A person need not go different places to find information about Travala - Just visit the Travala-Dashboard and you should get almost everything that you are looking for about Travala - AVA token.

Best Regards
---
Find Me on the Other Social Media Platforms::

Join me on Odysee & Earn 8 LBCs for FREE... YES for FREE...
HealthDear Youtube; Information tied to Health
HealthDear LearnTogether; Learn English & Hindi
LearnTogether FaceBook Page
PS:- None of the above is a FINANCIAL Advice. Please DYOR; Do your own research. I have an interest in the AVA token & hence bought some of these tokens; that's iT.
PS:: Image Credits:: travala-dashboard, leofinance; cubdefi; cmc;
Posted Using LeoFinance Beta
---
---