Sold Travala AVA Coin to Buy In more $CUB & Staked - Good Opportunity to buy $CUB at these Prices
Hey All;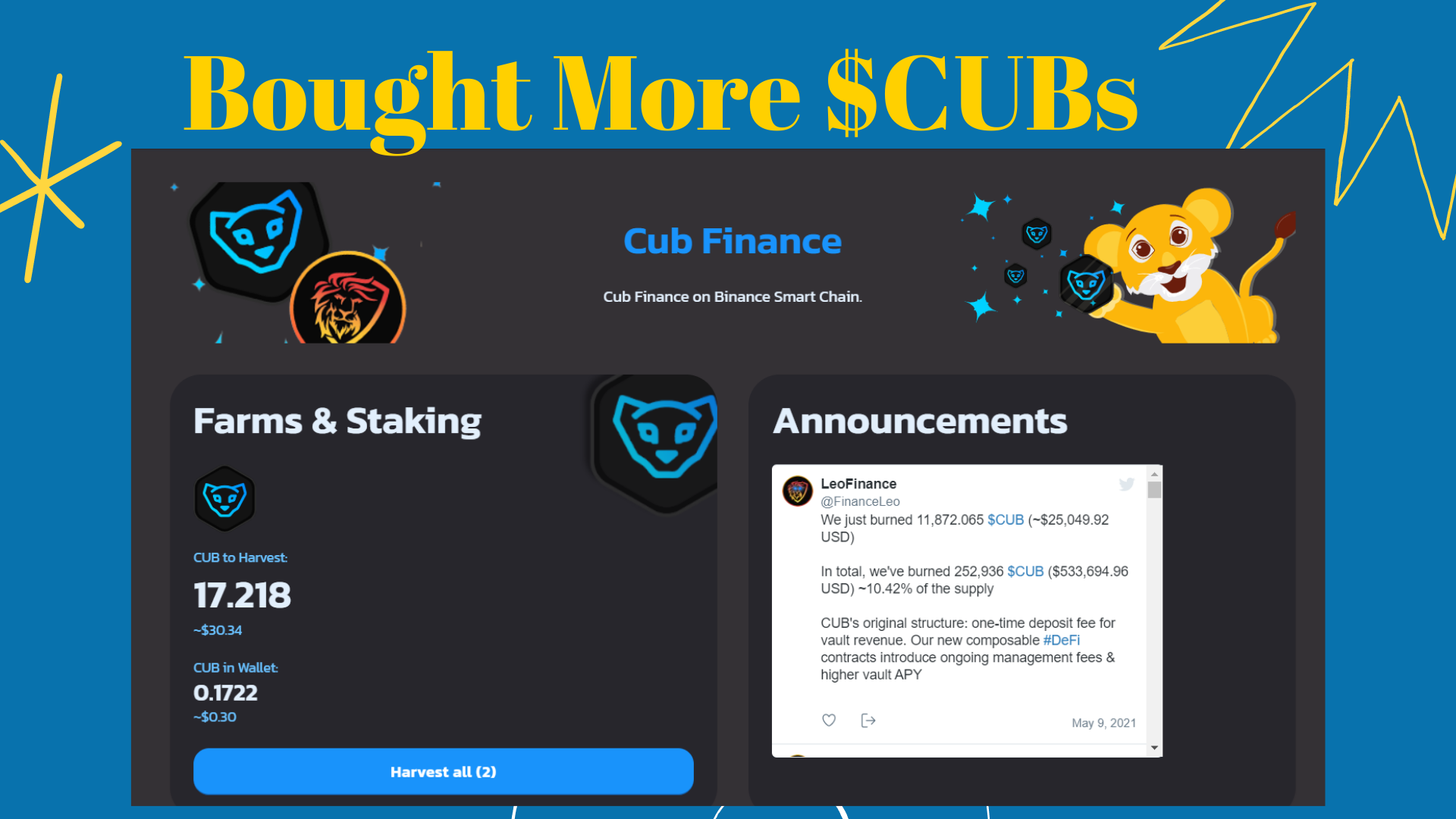 I had been HOLDing Travala AVA coins for quite some time now. Came to know about this gem token from @trumpman here on the leofinance community. Ever since I bought the AVA tokens, I did not join for some reason their smart program to earn an extra 8.04% APY for locked AVA tokens.
Let me be very frank here, I had close to 2.4K AVA tokens that I bought for $0.75 cents and currently, it's being traded close to $5

I sold AVA coins not because that I'm done with my investment in the Travala project. I still HODL a good amount of AVA coins and believe in the project. It's just that I wanted to book some profits and invest in one of my favorite DeFi project CubDeFi
Currently; we all know that the $CUBs price has taken a beating. And is currently trading close to $1.7+ This is the lowest price that I have seen for $CUB. When you believe in the project, which I do - you cannot afford to miss opportunities like these to invest further in your favorite DeFi projects.
We all know what all has been building here on the leofinance for the past two years. I have no doubts about the team's potential and where it can take associated projects like CubDeFi and many others with continuous development, innovation, and improvements.
Good Opportunity to buy $CUB

And when you believe in something you got to do something. I don't know what others do when they believe in a project - But all that I know about myself is that I take opportunities like these to buy into your favorite project i.e. I'm buying & staking more $CUBs to earn $CUBs...
Travala 1k AVA tokens Withdrawal Request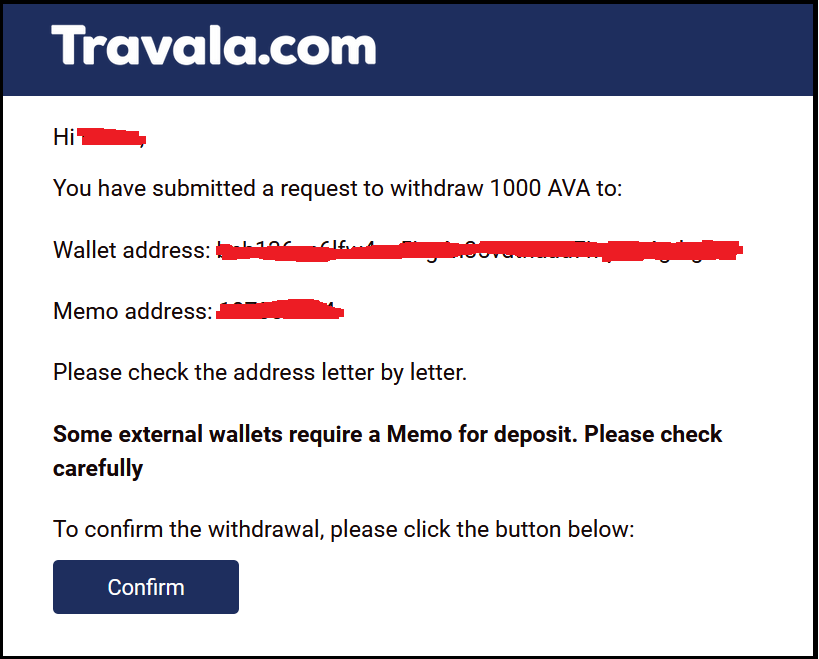 Binance Confirmation of 1K AVA tokens Received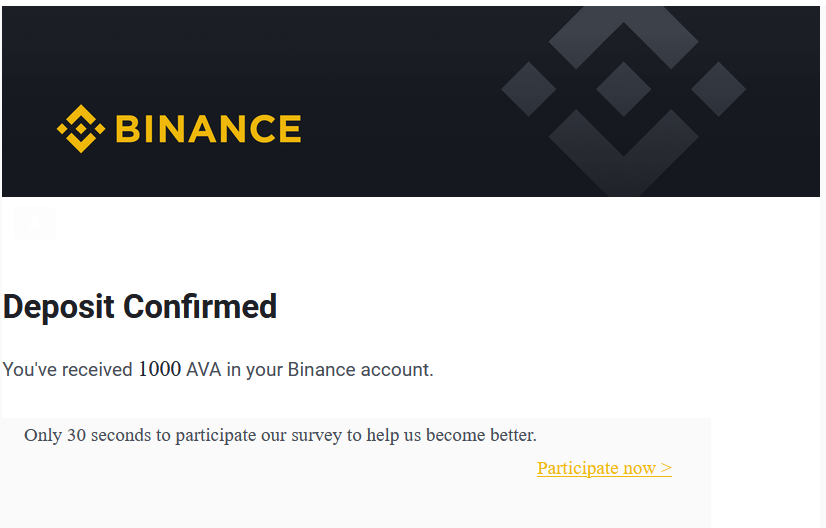 Traded for BNB & Sent to 1.3 BNB to BSC Wallet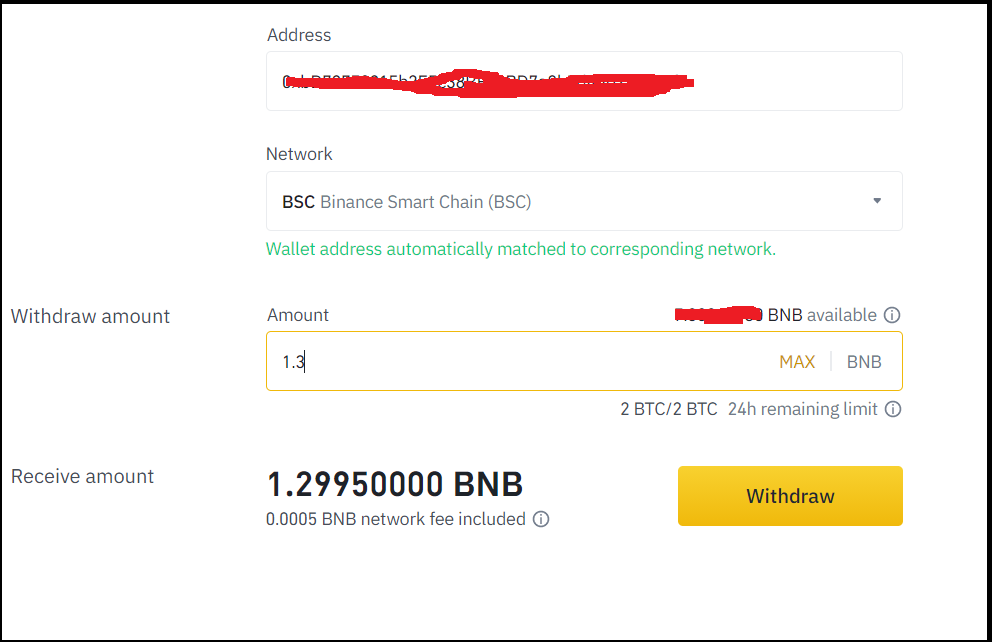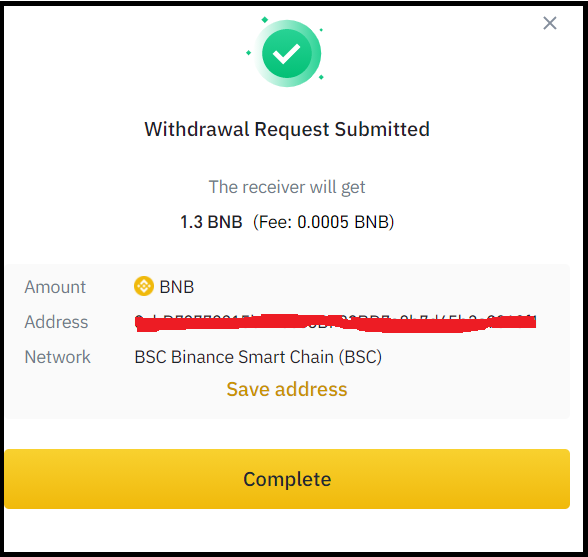 I got close to 7+ BNB trading 1K AVA. At the moment; I'm buying close to 1.2 BNB worth of $CUBs and staking it in the $CUB then. Yes; I know that I have not spent all the BNB for $CUB. I still have many BNBs to invest in $CUB tokens and will be doing so in regular intervals.
Bougt $CUBs worth 1.2 BNB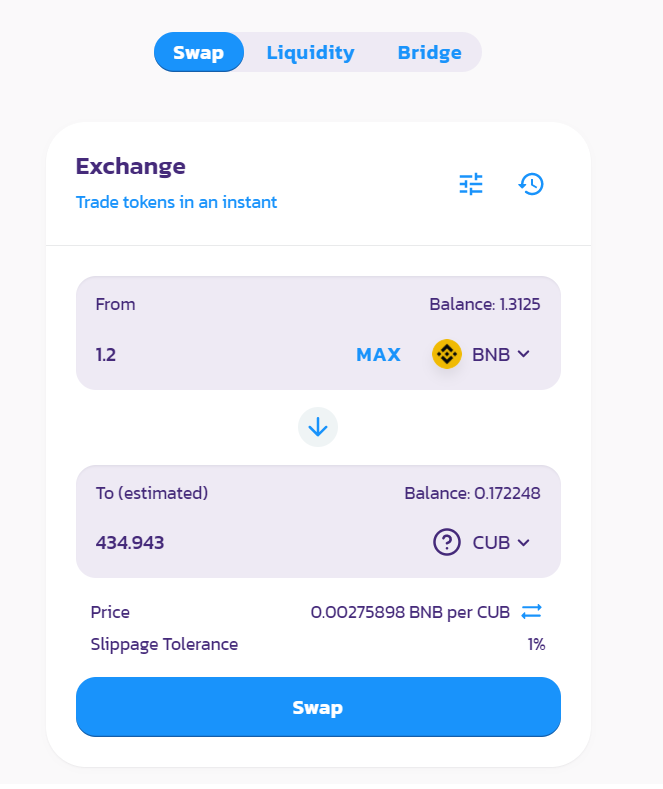 Staked all the $CUBs in the $CUB Den and with purchase my portfolio in the $CUB Den looks like this; total $CUB in DEN is close to
Before $CUB DeN Staked

After Adding New $CUB purchased & Staked

An increase of 434+ $CUBs staked in $CUB DeN now. Looking forward to more purchases and staking of $CUB.
A note to all those folks, who regretted not buying in $CUB when it was like $2. Now you have the chance it's currently trading below $2. Opportunity strikes one's door once or maybe twice. It's not going to keep knocking on your door. Buy $CUBs now before it's too late.. Choose from the option of NOW or NEVER..
There are many rug-pulls DeFi projects out there. They provide insane APYs and at some point in time do a rug-pull all of a sudden and run away with all the investor's money. This is not the case with CubdeFi and it's here to stay forever. At least, what I can say from my experience and seeing all the development happening here on the leofinance.
I'm going All IN in $CUB.... You believe in something and here in the project CubDeFi - you got a do iT - whatever it may take. And hence I did some small amount of investment and will be doing more in regular intervals from here on. There is an OLD saying Now or Never..
It's Now or Never - Good Opportunity to grab some $CUBs token Now...
Hoping for $CUB to be $10+ SooN...

Best Regards
---
Find Me on the Other Social Media Platforms::

Join me on Odysee & Earn 8 LBCs for FREE... YES for FREE...
HealthDear Youtube; Information tied to Health
HealthDear LearnTogether; Learn English & Hindi
LearnTogether FaceBook Page
PS:- None of the above is a FINANCIAL Advice. Please DYOR; Do your own research. I have an interest in the leofinance, cubdefi, and associated projects and it's tokens & hence bought some LEO/$CUB tokens; that's iT.
PS:: Image Credits:: leofinance; cubdefi; cmc; finance;
Posted Using LeoFinance Beta
---
---