SplinterLands:: Value of Cards - Game $MarketCap Rising - My Investment Tract Purchase Already 40+% UP...
Hey All;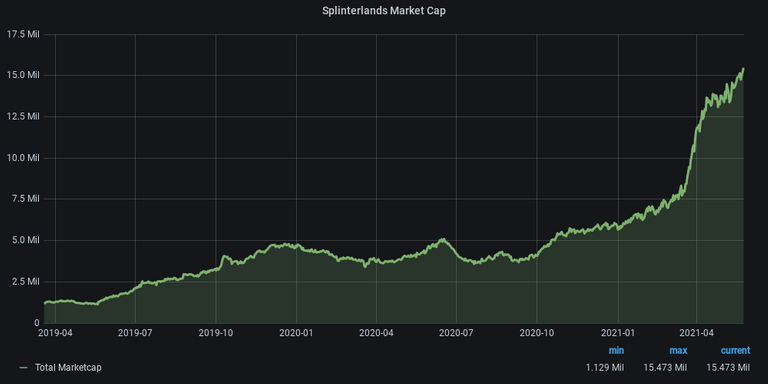 The Crypto market has started recovering. And today as per coinmarketcap the global crypto market cap is UP 13.75% when compared with the numbers Yesterday. Is the blood bath over? I'm not sure. But overall happy to see the crypto market recovering overall.
Total Splinterlands Market Cap: $15,472,688
Though the major coins almost fell 50% from their all-time high. But, it was interesting to see the Game - SplinterLands here on the HIVE blockchain gaining moment and getting all that attraction.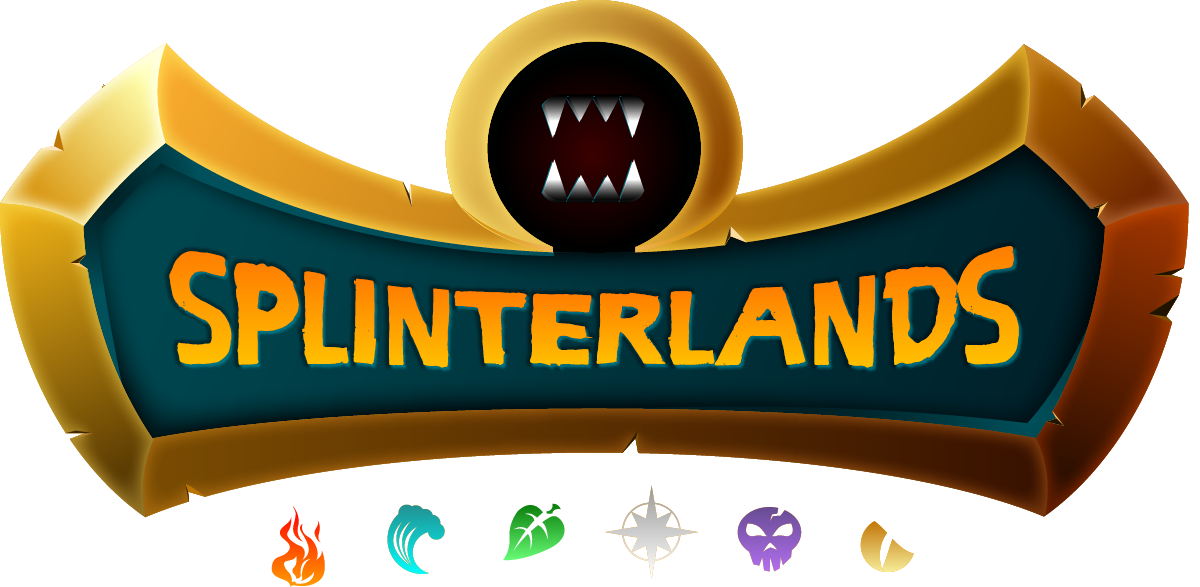 Currently, the game is valued at $15+ Mil and is making ATH records every single day. Just have a look at the graph of the SplinterLands Market Cap & notice the spike in the last 4 months..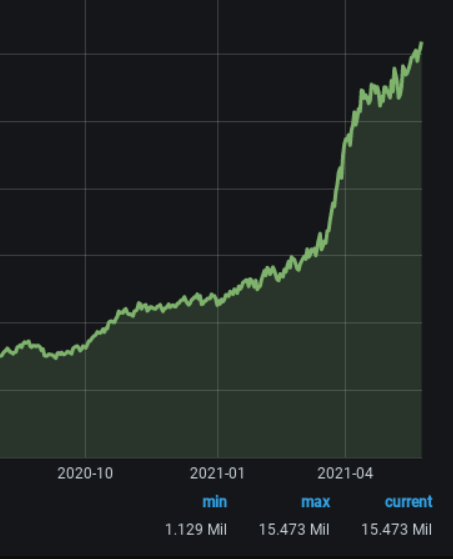 From $5+ Mil in Jan; 2021 to $15+ Mil. as of today 24th May, 2021. This is like the game marketcap tripled in just 5 Months time frame.. Amazing isn't iT? Not only that the value of the cards in the game has also increased exponentially.

There was a point when the cards that I owned were a couple of thousand dollars i.e. it would be around $4K+. And now when I check the stats/value of all my cards it's almost $11K+..
I did form a strategy recently with respect to selling some of my extra cards. Earlier, when the cards were being sold for mere cents at that point in time, I had been buying/accumulating cards. For most of the cards, that I had reached particular stats. I didn't combine them and kept accumulating. Some examples of the cards, that I can quote here is for the card - "Goblin Shaman" & "Peaceful Giant"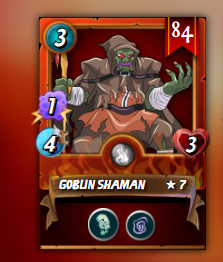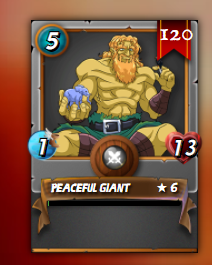 Just observe at level 7 Goblin Shaman and I have 83 more cards of it to be sold. Same with "Peaceful Giant" at level 6 and I still have close to 119 more cards to be sold. Currently, I observed that in the market it's easy to get buyers for individual cards as opposed to combined cards at a higher level. Hence, my strategy of not combining all the cards and leaving them as it was, is now paying off.
My Investment in Tract Purchase Already 40+% UP...
I bought my first Tract; which is equal to 100 plots a month ago. Also did a post around it - Splinterlands:: You Dream iT - You Have iT - Bought my First Tract - Equals 100 Plots. At that point in time, I bought 1 Tract for close to $1200 leveraging the 20% discount if paid via the BAT tokens.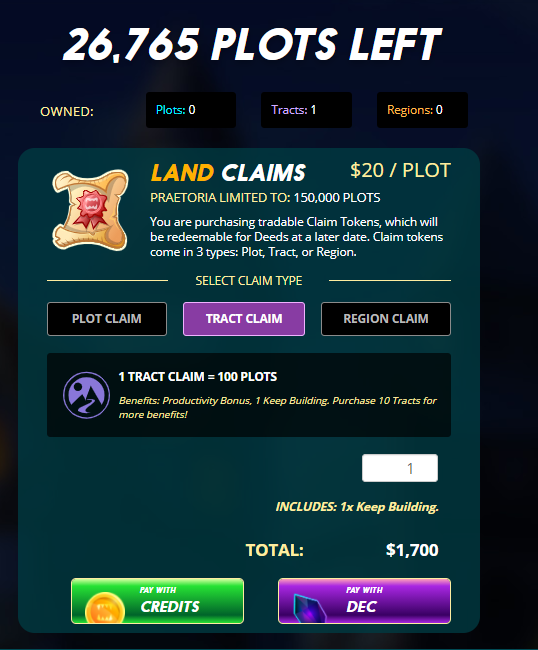 Currently; there are no discounts being offered. And 1 Tract will cost a player close to $1700. So right away, I'm sitting on a profit of close to $500 in just one month's time.
Just look at the number of plots 44K+ that we had for SALE almost a month ago.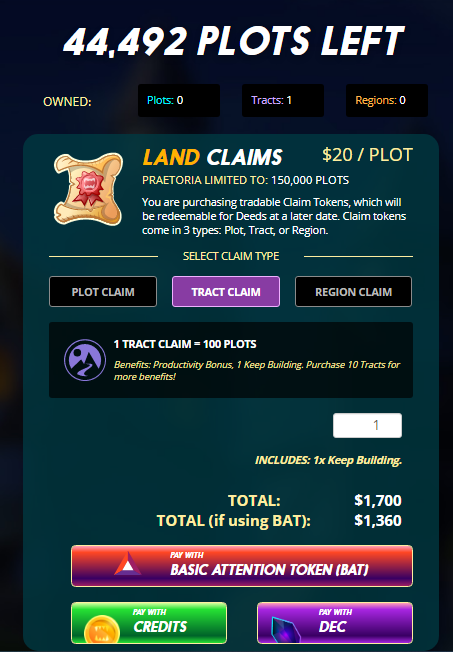 And now we are just left with just 26K+ plots to be SOLD out. There will be no more plots sold once these remaining plots are SOLD out. Praetoria Lans Sale is limited to 150K plots only. So, if you are planning to buy any plots it's the right time now. You never know - at the pace the game is progressing and making all times highs. These remaining 22K+ plots could be just sold out in a day or two - who knows we could see a WHALE buying all the plots at one GO. Buy now before it's too late.
Have Your Say...
Did you buy some land/plots? How is your Investment in the Splinterlands Game looking like? Doubled? Tripled? And what has been our latest strategy in the game Splinterlands?
Best Regards
---
Find Me on the Other Social Media Platforms::

Join me on Odysee & Earn 8 LBCs for FREE... YES for FREE...
HealthDear Youtube; Information tied to Health
HealthDear LearnTogether; Learn English & Hindi
LearnTogether FaceBook Page
PS:- None of the above is a FINANCIAL Advice. Please DYOR; Do your own research. I have an interest in the game Splinterlands and have been playing it for quite some time now..
PS:: Image Credits:: splinterlands; steemmonsters; sm-bot
Posted Using LeoFinance Beta
---
---