Swapping Coins Fast Vs Exchanging Coins @ Exchanges - Your Ignorance Can Cost You Dollars
Hey All;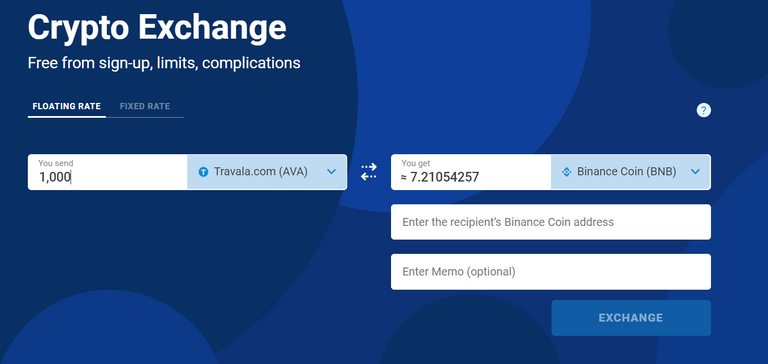 I recently SOLD close to 1k Travala AVA coins to enhance my position in $CUB farming. But this time while selling the coins, I made sure to compare the exchange tokens that I get - if I swap with using a platform like SimpleSwap Vs major crypto exchanges like Binance.
All these times, I had been mainly leveraging the simple to use and quick token exchange platform SimpleSwap. Since most of the time, the amount of token value wasn't that much. I didn't bother to cross-check the value of tokens that I would get if I had traded them in the exchange.
This time I wanted to exchange like 1K AVA tokens worth more than $5K. I thought lets do a comparison and see which option is better - Swapping Coins Vs Exchanging Coins @ Exchanges
I also was ok, if the difference would have been like $10 or $15. I would still go with the SimpleSwap option. As I had been accustomed to its platform. But to my surprise, the value of traded exchange provided by Binance was far much better if I had traded those AVA coins with SImpleSwap.
Trade @Binance 1K AVA for 7.67+ BNB tokens

Just have a look at the BNB tokens that I got which I exchange for AVA tokens. Yes; I got close to 7.67+ BNB tokens. And whereas if I had just randomly opted to use SimpleSwap for this exchange of tokens the loss in terms of dollar value was huge.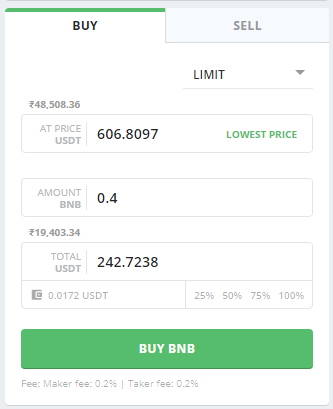 I would have lost close to 0.4 BNB tokens. Which at the current price equals $242+ & that is a huge amount of money that I would have lost due to my ignorance. I know at times we do not like too many hurdles for exchanging tokens. Like sending the tokens to the exchange, ensuring the wallet address is fine & you make no other mistake as this could cost you to lose your tokens. And for that reason, many of us like to leverage these services to swap our tokens.
Hop Over to an Exchange & Make a TRADE
We need to be very cautious using these token swap services. Hefty fees like this on our example are just too much. As I said earlier, I was ok to shed even $15 but $250+ no way. This was an eye-opener experience for me and moving forward I would barely be using Swap coins options. Just go over to an exchange and make a trade/exchange for better deals. Yes, there is a bit of work involved but then at the same time, a person would save a lot of money as well - which I feel is worth the effort put in. As opposed to losing that money for a service that costs too much.
Have Your Say...
What has been your preference:: Swapping Coins Fast Vs Exchanging Coins @ Exchange? Do you use any other service that provided a tokens swap option? ANd how much do they charge, did you cross-check the trade if done via a renowned exchange?
Best Regards

Best Regards
---
Find Me on the Other Social Media Platforms::

Join me on Odysee & Earn 8 LBCs for FREE... YES for FREE...
HealthDear Youtube; Information tied to Health
HealthDear LearnTogether; Learn English & Hindi
LearnTogether FaceBook Page
PS:- None of the above is a FINANCIAL Advice. Please DYOR; Do your own research. This is based on my experience of swapping tokens on Exchanges Vs Leveraging a token Swap Service.
PS:: Image Credits:: simpleswap; finance; wazirx
Posted Using LeoFinance Beta
---
---