What did I Buy In this Dip? $CUB; $BNB; $HIVE... HOLDing $CUB?
Hey All;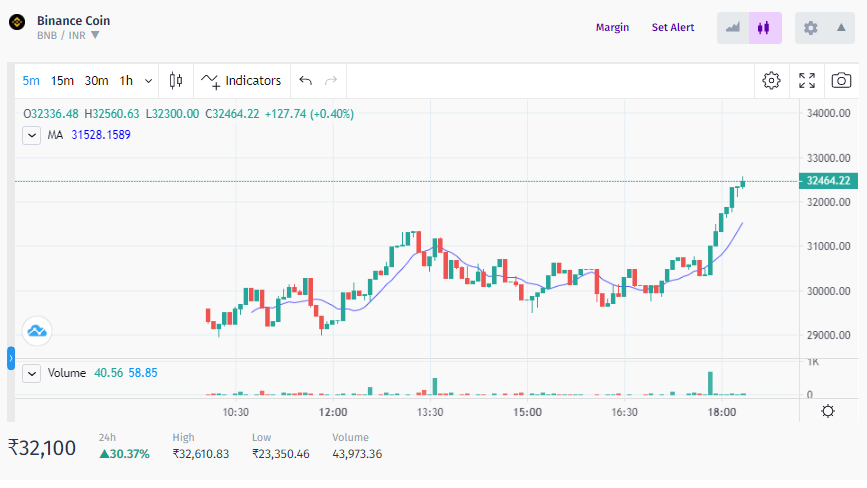 The crypto market is recovering and currently is up close to 9.27% increase over the last day as per coinmarketcap. There was an opportunity for all of us i.e. crypto traders, long-time HOLDers, and everyone other investors to buy in this huge drop. Obviously, there would be many people who would have panic SOLD their coins. Thinking to buy in at some cheaper prices but we never know when the market rebounds and doesn't give you that chance to buy in cheap at the price you might be thinking off.
So What did I Buy? $CUB; $BNB; $HIVE...
I did manage to buy some BNB close to 0.5 from BitBNs exchange.

The trade was executed Yesterday & Invested close to $200+ buying BNB token. The intent of this purchase was to buy in $CUB. For that, I'll need to convert these BNB to BEP 20 BNB and then exchange it for $CUB.
Since the market has started recovering, I'm making close to 10% profit already. At the moment there is no intention of booking profits. And I'll be adding these BNB to further enhance my stake in the $CUB-BUSD pool.
HOLDing $CUB?
By no means and in no scenario, I have no intentions of selling any single $CUB that I HOLD. Though, I'm currently down close to $3k+ in the $CUB-BUSD pool that I'm heavily invested in.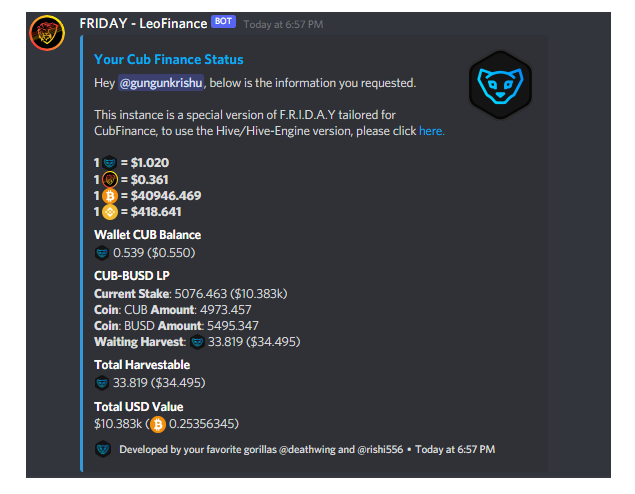 Before this major crypto drop, my total USD value in the pools was close to $13K+ and as of writing this article, it's now close to $10K+. The fact is that I'm not afraid and I didn't panic sell any of my $CUBs. HOLDing all the $CUBs that I've and look forward to investing further in the pools.
I'm sure there is going to be a rebound in the market. And we will be seeing all the Greens and the $CUB back to its track from where it fell. But rather with KINGDOMS lined up IN, I do expect the price of $CUB to surge much higher from where it started dropping.
Let me know your story, as to what did you do in this gigantic Crypto DIP. Did you buy in some of your favorite coins? Or just HOLD on to it strong? What's your story?
Hoping for $CUB to be $10+ SooN...

Best Regards
---
Find Me on the Other Social Media Platforms::

Join me on Odysee & Earn 8 LBCs for FREE... YES for FREE...
HealthDear Youtube; Information tied to Health
HealthDear LearnTogether; Learn English & Hindi
LearnTogether FaceBook Page
PS:- None of the above is a FINANCIAL Advice. Please DYOR; Do your own research. I have an interest in the leofinance, cubdefi and associated projects and it's tokens & hence bought some LEO/$CUB tokens; that's iT.
PS:: Image Credits:: leofinance; cubdefi, bitbns
Posted Using LeoFinance Beta
---
---