23rd LeoFinance 🐯 curation digest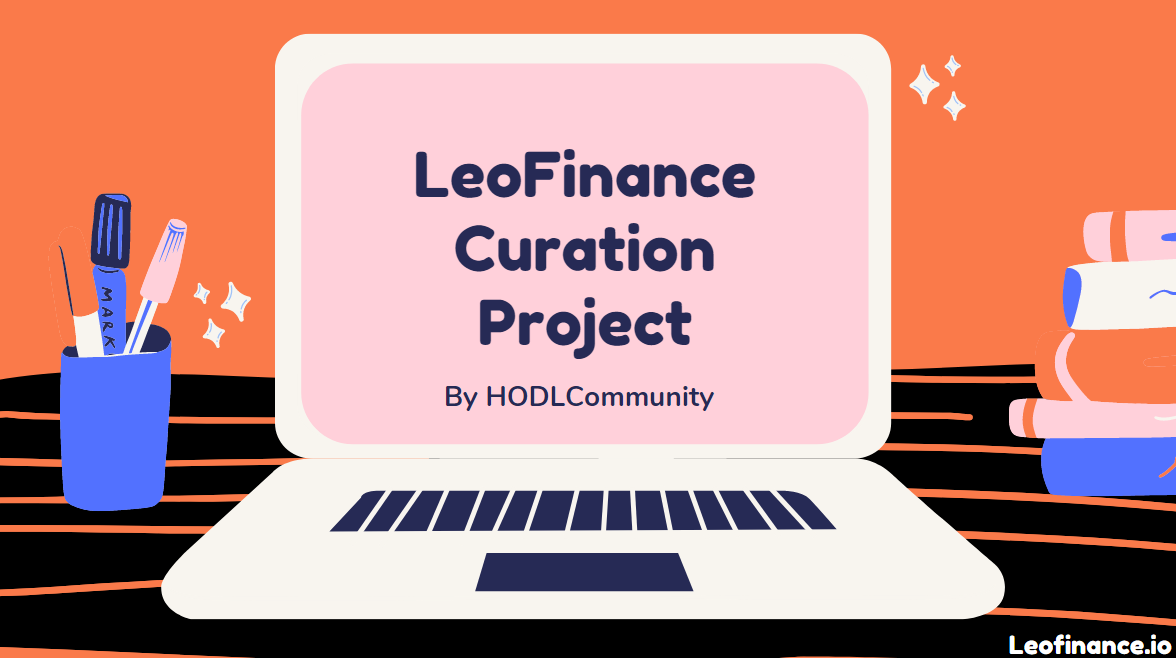 @HODLCommunity presents to you the 22nd LeoFinance Curation Post
We feel very excited as we think we will address one of the most important issues on the leofinance.io platform: Curation.
We truly hope, big stakeholders will support this initiative in order to spread rewards to some amazing writers.
Our goal is to support content creators and generate qualitative interactions between LeoFinance users.
We will set a 5% beneficiary for every author selected in this curation report.
So Lions 🐯, let's roll !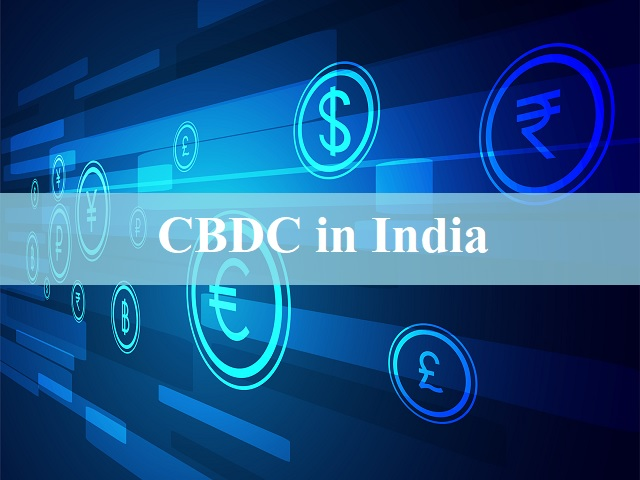 CBDC is one of the things that is quite active in discussion and now the Reserve Bank of India has started talking about it. CBDC is a short form of central bank digital currency these days countries are exploring the option to go with CBDC and figuring out how can it help the country's economy. Digital currency is the future and its high time when countries need to look into this to see how can they move forward with it. Although we have cryptos with us and its a growing segment as we can see many more companies and some countries changing their mindset with crypto however they would not accept cryptocurrency.
I can understand why the governments will want to take these developments of CBDC's slow as little mistakes could be very costly, perhaps they're still getting themselves acquainted with the technology. One thing that is for sure is that these governments will not regulate cryptos just to limit the number of people who will choose to trade it but as we move more into digital world, the shift will be inevitable.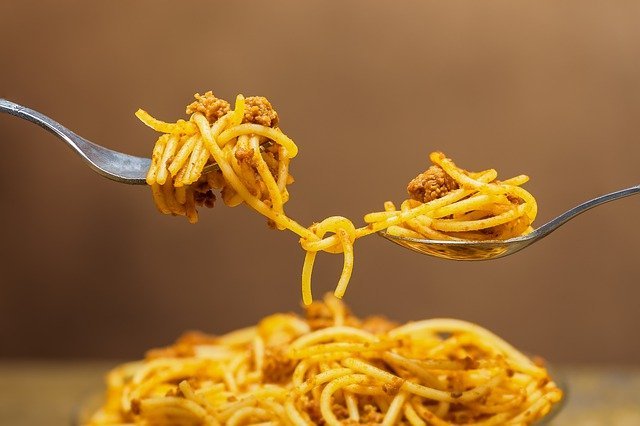 There is a reason why investments in coins that have no apparent use cases or surface value has skyrocketed over the last couple of years with the Chain's increasing popularity. This is because speculative traders are taking advantage of the volatile nature of the crypto space to make unthinkable returns on their investments that will render any conventional businesses jealous. The volatile nature of the crypto space has made it possible for billionaires to be bred overnight simply by staking and gambling on a coin skyrocketing in value. Some may say it isn't a gamble, and instead the work of carefully calculated moves based on research
While a part of me feels there are advantages to these volatile prices, I've never really taken advantage of it, I only watch it happen and I'm like, I could have done this I could have done that while never really doing anything, I try to convince myself that I've not perfected the watch enough that's why I miss those trades, but the truth is how long will I take to get it perfected? What if perfection In this sense is just a facade, or maybe I'm just being held back by fear, I don't know, but certainly, more stable prices wouldn't give this headache.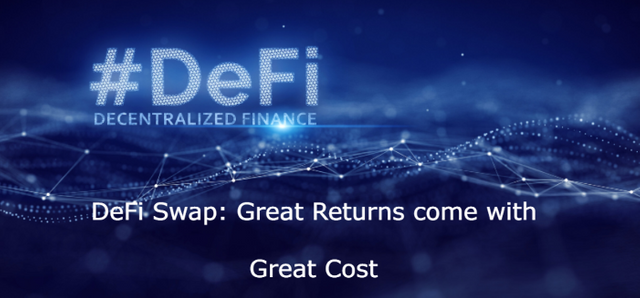 DeFi Swap is a fairly complex idea that may require a fair amount of understanding to know it and it involves very high risks that tend to lose your investment. Where does the DeFi idea come from?
Many people may own or trade stocks. However, people own stock through financial services: Robinhood, Fidelity, Vanguard or many other service providers.
There certainly is a place for DeFi in our emerging economy and getting as much understanding of it early is imperative because we are barely only scratching the surface of the entire concept.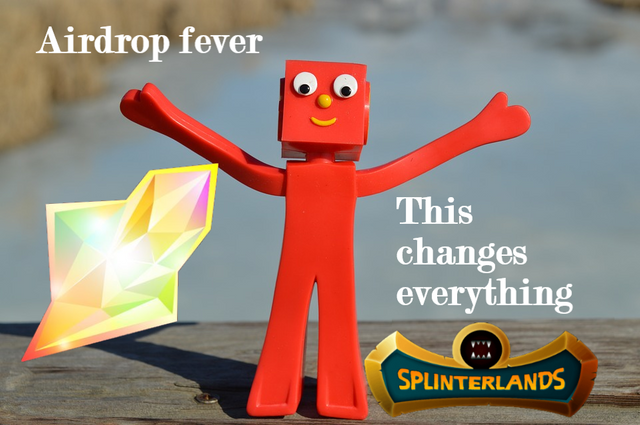 So its official, the date for the airdrop has been released and after weeks of preparation, we're going to finally receive SPS tokens. According to the publication that was released two days ago, the daily airdrop will be entering our wallet ffrom Monday.
I don't think I've seen any post receive this much attention on Hive before and that is a testament to the level of excitement surrounding this news.
One exciting thing about Splinterlands is that it's not just a game on Hive blockchain, it is a company that has spread its tentacles and touched various parts of the crypto space.
Just like I suspected as I wrote in a post few days ago that there's a chance DEC will pump above its peg, and as soon as that happens, it opens up the flood gates to some new rush. Similar to how the SLP began mooning as well, automatically making playing the game worth it. Imagine 1000dec=10$, that'll be soo cool. The rush will be crazy, I just hope SPT follows suit.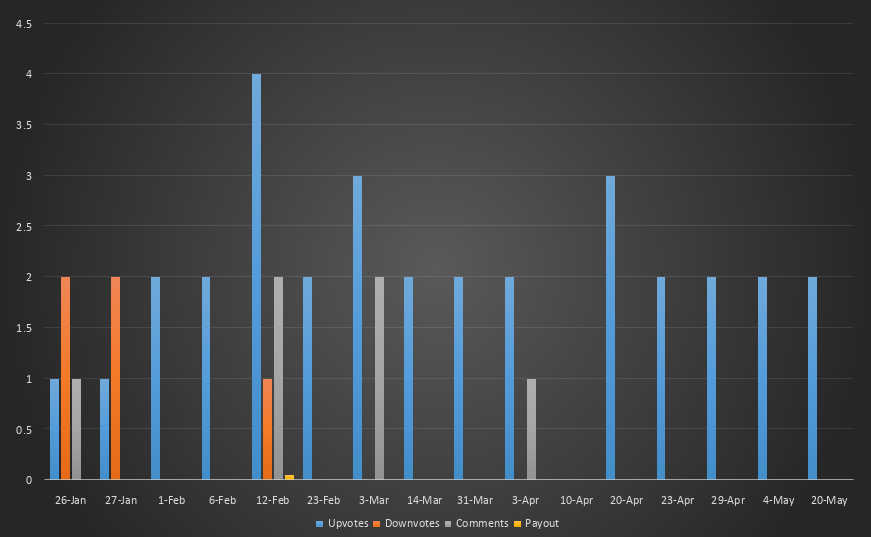 TL;DR - Experimenting with platforms that pay during our first 6 months of game development. d.tube, steem really suck. odysee/lbry is not great either. Minds is okay but not profitable. Hive is great though there is A LOT to learn. Over the 6 months we have earned about $0.05 on everything but Minds and Hive. About $3 on Minds. And around $30 on Hive.
Interesting results so far, it is for a fact that hive has a steep learning curve, but once the bug gets into you, you literally won't want to leave. I'm guessing this will be your first post on Leofinance, well, welcome here, like Hive, Leofinance is quite similar, but with a focus on crypto and finance related topics. Like on other platforms, engagement is key to growth. I will be looking into your account more as this is my first time coming across this project. Goodluck around here.

This post is created by
@mistakili
to curate quality content on LeoFinance.
Hive on !

If you would like to delegate some HP to our community and support us; we give you back 90% of the curation rewards on a daily basis ! APR > 12% !
By following our HIVE trail here

How to reach us | Links
Discord Server | https://discord.gg/VdZxZwn
Posted Using LeoFinance Beta
---
---