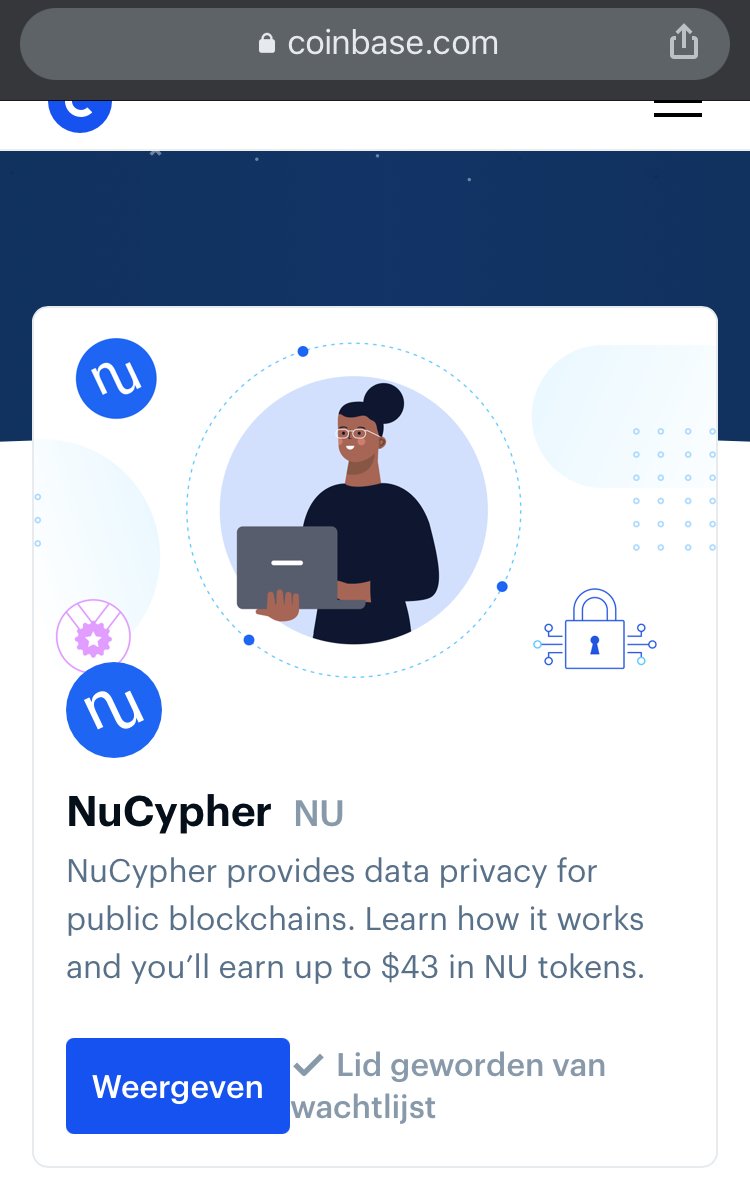 For those of you that have an account with Coinbase, make sure you login to the coinbase earn program to get $3 worth of the NuCypher coin for free.
All that is required is watching some very short videos about the coin and then answering some very easy questions to prove you watched the video.
By now there is a long list of free coins that you can get. Coinbase does use KYC though and they also have limited access for a lot of countries. They are a centralized platform...
It would be really great if a decentralized platform was started for this so that everyone in the world could get access.
If you would like to get some of these free coins from coinbase, then you can register here.
If you sign up and add $100 worth of btc, then we both get $10 as bonus as well, which I will use for my invest4free experiment.
Thanks a lot in advance!