Smart money intensifies its flee to cryptocurrencies, precious metals & commodities from FIAT money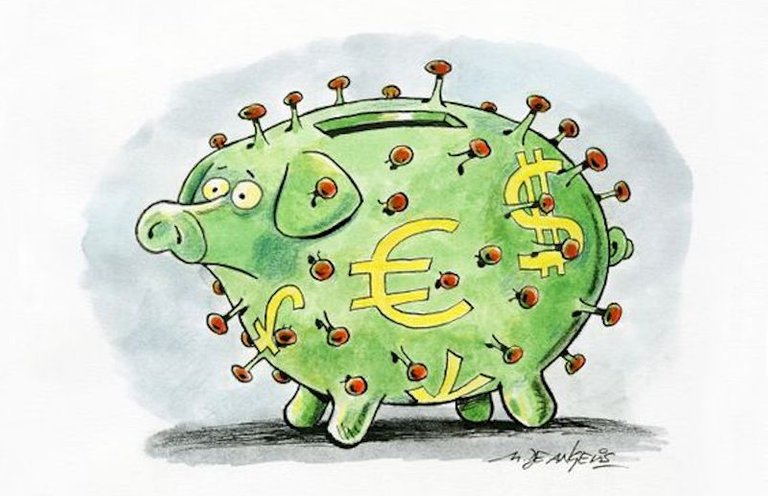 As the narrative shifts against the FIAT currencies following the intensified period of stimulus & grants caused by economical shutdown through government response to the pandemic almost all around the world, resulting in immense increase of money production and the federal debt skyrocketing to the levels last seen during the World War II in the United States, many worldwide investors appear to have lost the hope of FIAT currencies being anything close to a store of value anytime in the coming years, and are speculating on other ways of securing and maximizing their financial future.
Having followed the space since the outbreak of the pandemic, the narrative shift trend was quite clear, smart players were quick to shout "cash is definitely getting trash" but back then in the weeks of the 2020 March crash most seemed to be treading the waters carefully, with most suggesting to start allocating a small percentage of portfolio into assets such as precious metals & cryptocurrencies.

During the recovery of the stock markets fueled by the stimulus & grants leading to astonishing rate of money production, I've noticed how many have intensified their analysis and started fleeing from FIAT more and more, at first especially with the precious metals picking up the narrative leading to Gold breaking above the $2,000 setting a new All Time Highs.

Soon after the Cryptocurrency hype was to follow with Bitcoin showing its muscles not only against FIAT currencies but also far outperforming precious metal gains, with many's suggestions of the initial 1% of portfolio allocation just few weeks post the March crash, turning to a significantly higher suggestions of roughly 5% to 10% by Summer, at the time when institutional adoption was set to soar in the coming months.

Today in early January of 2021 it is already not shocking to hear that some say they do not keep any significant reserves of FIAT currencies with Banks, with some no longer needing the services of a Bank after diving deep into the cryptocurrencies and exploring in some cases the superior opportunities Stablecoins have to offer to a traditional Bank and FIAT currencies.

The future outlook many tend to agree on is an inflationary environment for consumer goods driven by the stimulus driven debt printed so far and the future ones to come, which many expect will result in the purchasing power of FIAT currencies being further decreased.
Related Reading
Resources:
Originally published on read.cash
Posted Using LeoFinance Beta
---
---