Are You In Crypto To Get Rich or For The Freedom(and decentralization)?
I know this is a tough question for anyone in crypto, but it is worth answering and knowing where you fall!!
There have been numerous unending debates on this just like the Messi Vs Ronaldo debate haha...
We all know or should know that the people who started or created bitcoin ie Satoshi Nakamoto did it for freedom..
We have always read that Bitcoin was started so that a system of money is created that is not controlled by any nation or government, they wanted to be free from government control.
As I was scrolling on Twitter a few moments ago, I came across this tweet by a legendary trader by the names of EmperorBTC.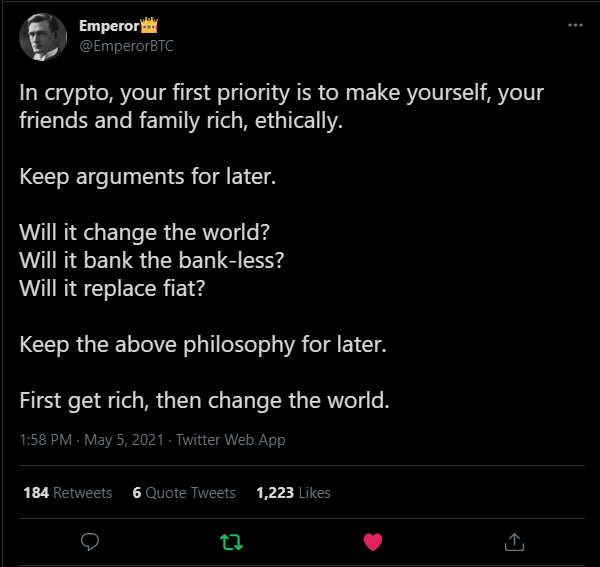 Let me quote the tweet
In crypto, your first priority is to make yourself, your friends and family rich, ethically.
Keep arguments for later.
Will it change the world?
Will it bank the bank-less?
Will it replace fiat?
Keep the above philosophy for later.
First get rich, then change the world.
He states that in crypto, our number one priority is to make ourselves, our friends and family rich ethically then change the world later.
If you check out the tweet properly, somewhere he states that "keep arguments for later"
I know many of us entered the space not really for the money, but for how Bitcoin can change the world, decentralization and freedom.
So I am posing this question, did you join the space to get rich or for the decentralization part of it.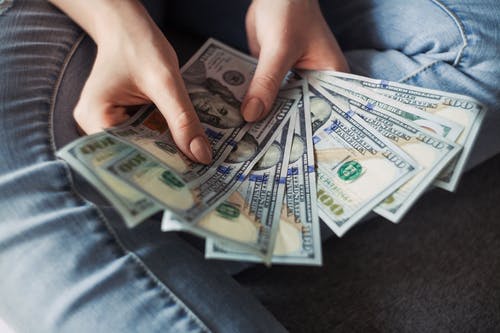 Source
We all(I assume) love money and it is our greatest motivator and it is something that can be counted!!
It is easy to know that we have earned or lost $5 hence it gives us both a success and failure measurement!
I know the people who answered that they are in the space for the money will be scoffed at, but they have a point.
I have realized that money brings freedom! So the more money the more freedom a person has with their time.
So can it be possible to be in the space for both money and freedom??
The best illustration of the "riches" in crypto and how crypto helps people get rich is well demonstrated by Venezuela.
I have read countless stories of how crypto has helped many Venezuelans who have had hyperinflation for years.
You need to make a simple Google search about Venezuela's economic situation to understand the previous paragraph better.
Again I realized that crypto has not made Venezuelans rich(also depends on your rich metric ), but made them earn good income through crypto.
I read a post weeks ago here by a Venezuelan that said that the average salary there is a meagre one fucking dollar as in $!!!!
I have failed to get the link to the post where this Venezuelan said that she made 20 months worth of salary from one post here, the user is @celi130, you can check out her posts to get a feel of what life is in Venezuela.
I guess people like @celi130, are in crypto to change their lives which might to necessarily mean riches in the broader use of the word.
So to her Crypto is both for riches and also freedom and not primarily decentralization.
To people in third world countries like mine, decentralization does not really make sense at the start of the crypto journey.
I personally joined crypto because I was promised I was going to earn(riches) some money, I got to like decentralization after being lured by the money!!
So I can confidently say I am in for the riches but got hooked by the decentralization philosophy later!!
In many most third world countries, earning money is really a big problem with the high unemployment rates.
So let me ask again, what motivated you to join Crypto, the riches or decentralization???
I am also sure that there genuinely many people who joined the crypto space because of the decentralization part of it.
The is a big number of people who have lots of money, but just love decentralization and are in the space not for the money.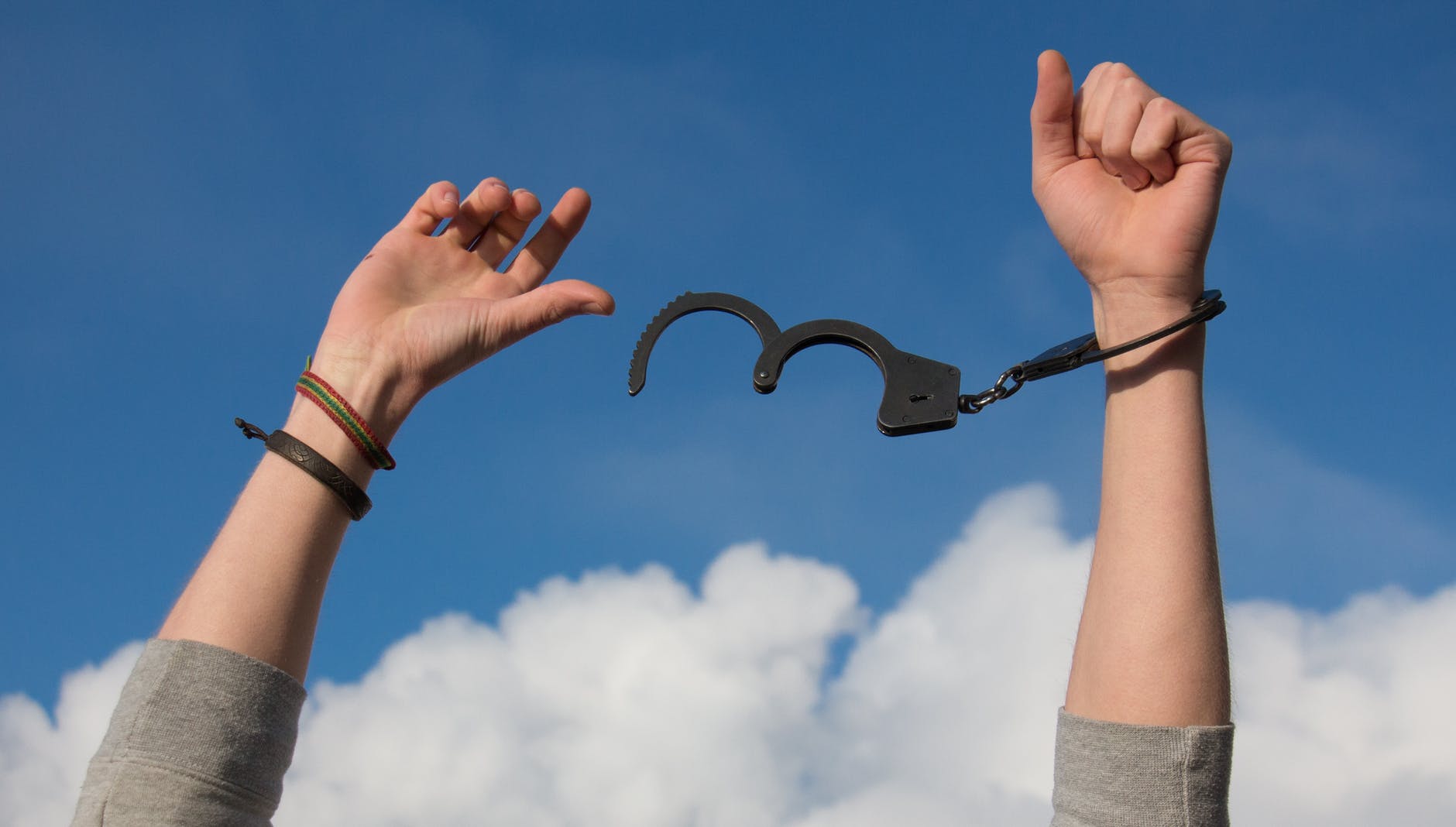 Pexels Image
This group of people are the freedom fighters and are tired of being under the harsh chains of governments!
They do not like how governments work and are willing to create a solution for others.
We have all seen how some oligarchs(if that is the right word) like Facebook and Twitter have exerted their power over others to the extent of even banning a sitting US President(Trump by then) from their platforms.
So for the folks who joined the space because of freedom and decentralization, such actions by Facebook and Twitter motivate them to create solutions for others.
No matter which side of the coin you fall, we are in crypto to change the world either by getting rich or promoting decentralization.
As stated in the tweet above, the author encourages us to make ourselves, our family and friends rich! Which is a noble goal to be honest.
I once read a quote that went something like this,
The best way of helping the poor is not by being poor yourself!!
So that means that to change the world we have to start by doing it individually by making ourselves, friends and family rich.
The more we individuals, friends and families are rich, the more that spreads and changes the whole world.
The best way of changing the world is by you individually getting rich yourself....!!!!
We should not beat around the bush with this, if I and my 5 friends are rich and we replicate that to each of my 5 friends, then the network grows and we change the world.
So again, are you in crypto to get rich or for freedom (decentralization)???
Let me wait for your comments below and we take this discussion further.
Remember people are more concerned about their own personal economies than the economies of governments!!!
Love
Jarau Moses
Posted Using LeoFinance Beta
---
---