#HiveChat 018 - Hive owners, you decide the questions!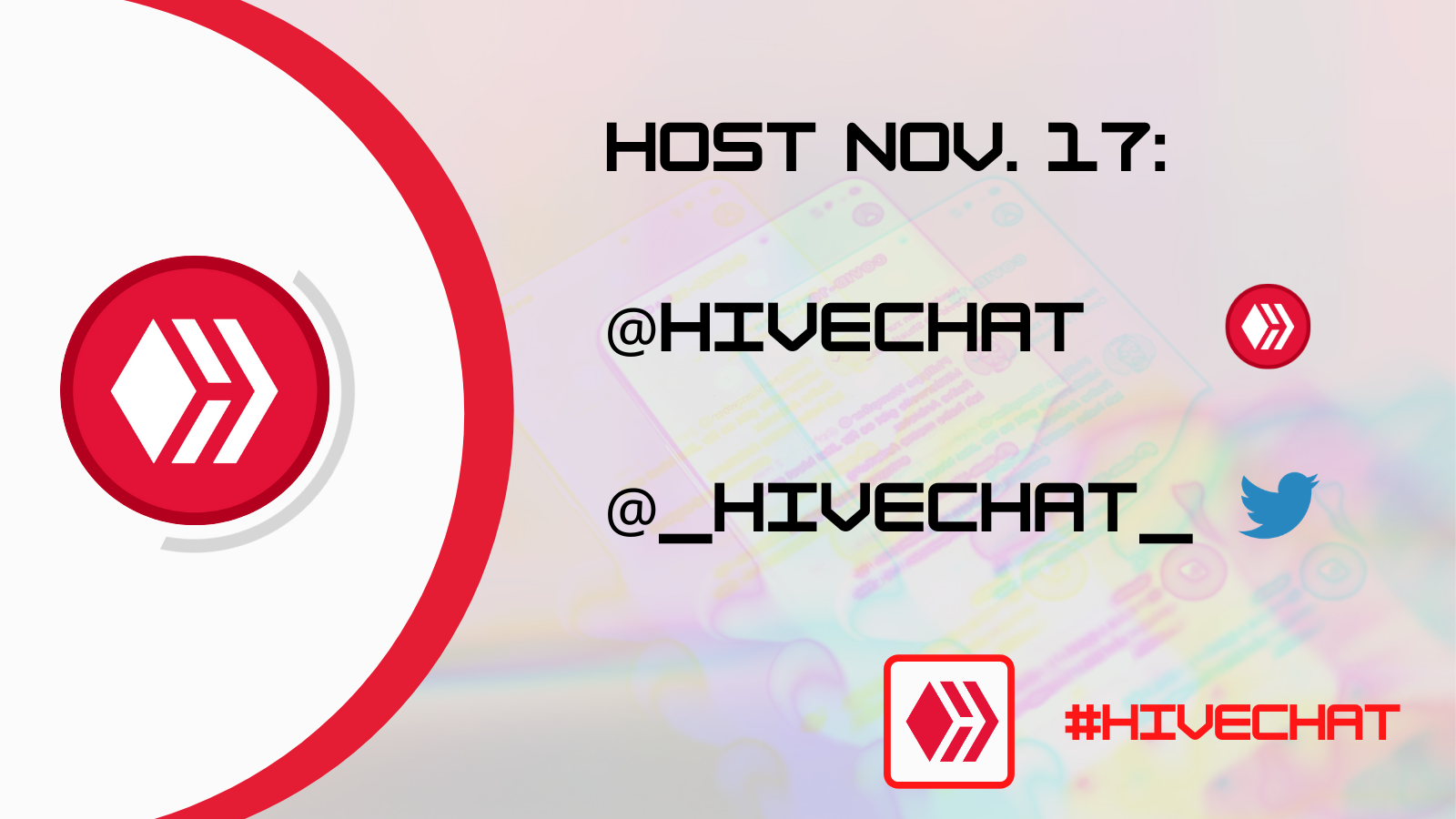 It took awhile, but @hivechat is officially online!
You can read the full introduction post here and from now on, we have an official account for our #HiveChat.
I'm excited and don't have a lot to add, but do want to encourage everyone to think of questions you'd like to ask your fellow Hive owners.
Feel free to drop them here, or on the original #HiveChat announcement post.
See you tomorrow at 12.00 GMT/UTC on Twitter. Don't forget to follow @hivechat on Twitter (http://twitter.com/hivechat) and don't forget to check your time zone as some of you switched to Winter time.
Posted Using LeoFinance Beta
---
---