Today is the 1st day of April and it is the month HPUD (HIVE Power Up Day). As I have stated in my March HPUD, I had Resource Credits problems when I first started. One of the reasons why I have have been able to grow despite these issues is due to the amazing people on the block chain delegating some HP to me. Therefore I will actively participate in HPUD because it helps me have more RCs, gain more HIVE and supports the blockchain.
HPUD and LEO power up
More information about HPUD can be found at the April HPUD by @traciyork. Comparing my HP values from the previous month to today, I have grown over 100HP and I believe it has been the result of me being active on the block chain. You are rewarded for showing up and posting, commenting or upvoting.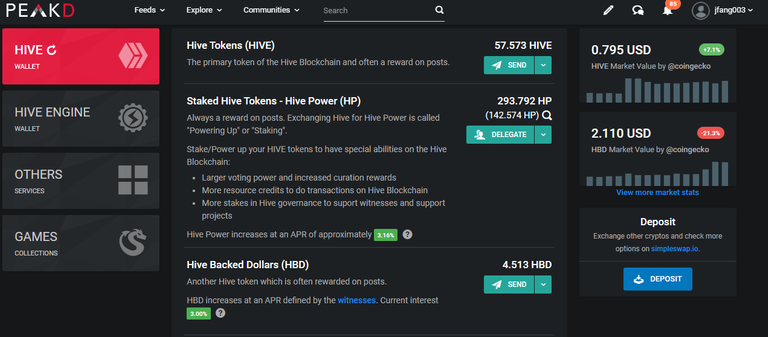 My current HP (shown above) before powering up is 293.792 and I plan to power up 20 HIVE which is a 6.8% increase of HP. The results of this can be seen in the picture below and here is the transaction link.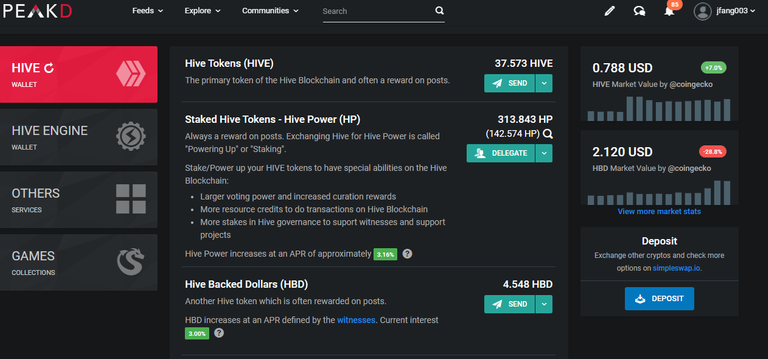 As a bonus I have also been working hard towards my LEO goals and decided to power up the LEO I have been saving up. This accounts for a power up of 64.538 LEO. I find that I have been progressing towards my LEO goals quite well as I have increased my staked LEO by 200 over the past month.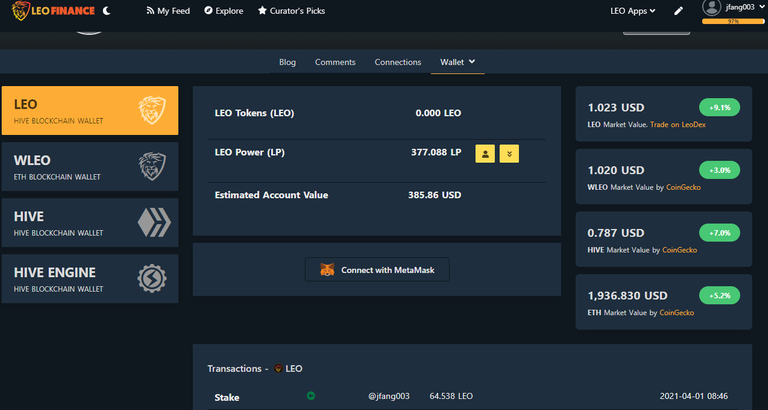 April Goals
After looking at how far I have overshot my goals last month, I decided to be make them a little bit tougher this month. I consider them realistic and possible if I work hard this month.
Token Goals
I have set my targets a little bit further away based on my progress last month. I think these targets are realistic and if I am running behind, it will give me motivation to create some post. Most of last month's earning was due to comments rather than posts so I hope to improve that more this month.
Increase my HP to 475 (currently 313)
Increase my staked LEO to 600 (currently 377)
Increase my staked SPORTS to 700k (currently 453.8k)
Increase my staked CTP to 600 (currently 359 with 50 delegated out to BroFi)
Increase LBI to 100 (currently 83.428)
Since my stake isn't exactly too high, I want to see an increase of around 50% for my HP, LEO, SPORTS and CTP while it is still possible. As for the LBI, I want 100 so my votes on the proposals and decisions will be slightly stronger and the LBI hard cap proposal is currently being voted on. LBI is a long term investment to generate me passive income.
Gaming Goals
I didn't realize I missed one of my goals last month. But I'll put it on my list this month so I will definitely do it this month.
My goal for Rising Star is to be a Starbit Millionaire this month. I have gathered over half of the starbits required so I think I will definitely reach it this month. Given my average Starbits income is about 4k a day, just doing missions alone should net me over 20% of it. I plan for the rest to get gotten through selling VIBES for starbits.
Start either Rabona or Exode this month. I forgot about this last month so I will definitely remember this month.
Increase my RPlanet Aether generation to 650 (currently 460). I think it's better to consider things in terms of Aether because the exchange price has been on the decline. The prices popped a bit today so I did hit last month's goal of $0.2 today. This means I will be relying more on the NFTs I stake rather than the exchange price since it is so volatile.
Overall I did fairly well last month as I increased my Aether generation by a fair amount. I think Splinterlands will definitely still be on the backburner for me. However I have been taking less DEC out of the game and using them to place bids for cards on PeakMonsters. I hope to get enough power for Gold II but I don't exactly want to force it.
Posted Using LeoFinance Beta