Holders of LEO tokens are receiving an airdrop of SPI tokens, courtesy of @khaleelkazi to celebrate the 1st birthday of the LeoFinance tribe. I figure that for first time SPI holders, I'd throw together a quick post with some info to help you understand your new asset.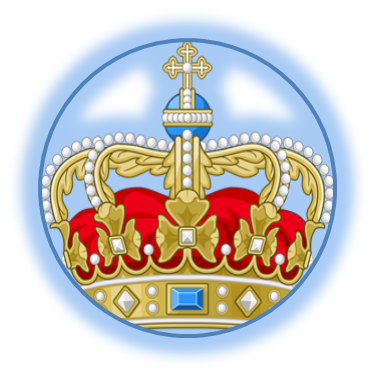 SPI discord server. Feel free to drop in and say hi, and ask any questions you may have. Any questions about the airdrop itself, we can't help with, but anything about SPI hit us up.

SPI is asset backed. We hold a variety of assets both on HIVE and "off-chain" to back the value of the SPI token. Currently, the asset backing over each SPI is approximately 1.96 HIVE.

Curiously, when the price of HIVE drops, the HIVE asset backing value increases due to the off chain asset being worth more in HIVE.

SPI holds more than 1 BTC, and a similar amount of Tether that we are currently deciding what to do with.

SPI pays dividends. Each week, half of our HIVE based earnings are payed out to token holders.

The weekly earnings report contains lots of details of SPI holdings and weekly profits. You can find the most recent report here

SPI tokens are fixed at 100,000 with no more to be issued - ever. These 100,000 are all in circulation, so supply is tight and most of our long term holders have strong hands.

The value of SPI assets is currently over USD $42,000

SPI leadership team are volunteers. The only benefit SPI admins gain is from a slightly higher dividend payout each week. As such, it's in our best interest to keep the dividend growing sustainably.

SPI is not an upvote bot.
---
In the interest of full disclosure, there is one curation project that we know of for sure that doesn't like SPI and will not curate anyone that holds SPI tokens. We don't really understand why, but it is something to consider if Curangel upvotes are important to you. On the flip side, there are many that are very supportive of the project.
---
If you would like more SPI, there are a few days left where we are auctioning off batches of tokens. Check the latest posts from @spinvest for more information.
If you want to sell your airdrop, the market on HIVE Engine or LEODEX is tight, with limited supply. I would simply suggest to keep in mind the fact these tokens are backed by 1.96 HIVE worth of assets each when considering a sell price if you are that way inclined.
If you have any questions, hit us up on discord, or ask me here in a comment.
Thanks to @khaleelkazi for gifting SPI to LEO holders. We hope new holders come to love SPI aas much as we do.
Cheers,
@jk6276
Admin of @spinvest-leo account.
Posted Using LeoFinance