A post recently from @taskmaster4450 got me thinking. In it, he discussed the developing Hive Finance options becoming available on Hive Engine/LeoDex. I thought it might be interesting to take a look at the Total Locked Value (TLV) of funds in these projects, and potentially track them over time.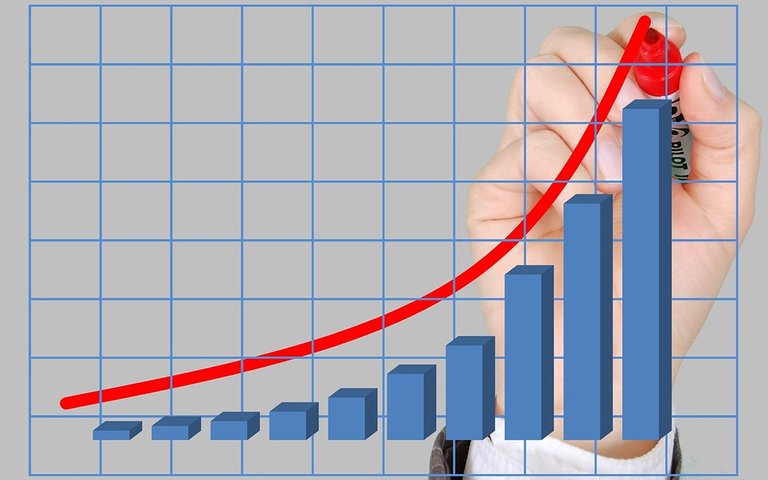 Image Source: Pixabay

First thing - what to include?
They are probably the main options available at this time, but if you think others should be included in this list, let me know. I thought about adding the miner tokens in, but they are a passive option really and this list all involves actively managed funds.

So, what's the TLV?
To work this out, I'll look at each token and its circulating supply. Some of these have tokens minted, but not issued yet, so I'll exclude any unsold from the calculation. For this calculation I'll use the current rate of 1 HIVE = $0.136 USD. For LBI, I have used an estimate of issued tokens currently, and the leo price for valuation as this is a fast moving target at the moment. A;; numbers are approximations intended only as a guide.
SPI - Tokens issued 93,273 - Value in HIVE - 4.50 - Total HIVE 419728.5 - USD value $57,083
LBI - Tokens issued 65,000 - Value in HIVE - 2.05 - Total HIVE 133250 - USD value $18,122
BRO - Tokens Issued 69,219 - Value in HIVE - 7.5 - Total HIVE 519142.5 - USD value $70,603
INDEX - Tokens Issued 28,994 - Value in HIVE - 0.802 - Total HIVE 23253 - USD value $3,162
EDS - Tokens Issued 16,787 - Value in HIVE - 1.01 - Total HIVE 16,954 - USD value $2,306
YIELDBONDA - Tokens issued 1494 - Value in HIVE 7.463 - Total HIVE 11,149 - USD value $1,516
So the total currently invested into these "subjectively" selected Hive Finance projects is a HIVE valuation of 1,123,476. (note that this is the HIVE value of the tokens, not the amount of HIVE locked).
The USD value of these funds is $152,792.

It will be interesting to track how this progresses over time. I think that this option will grow significantly, with more variety of offerings and options available. Just remember that there are some downsides and risks involved in investing in these projects, and please do your own research. Mentions of projects in this post are not endorsements of the project.
Thanks for reading,
JK.

Posted Using LeoFinance Beta