Skyscanner is a major search engine for cheap flights, hotels, and car rentals around the world. It is working with airlines and travel agencies since 2001. Therefore, it is the best flight booking site.
But do you know that besides saving money on cheaper flights, you can make money with Skyscanner directly from your home?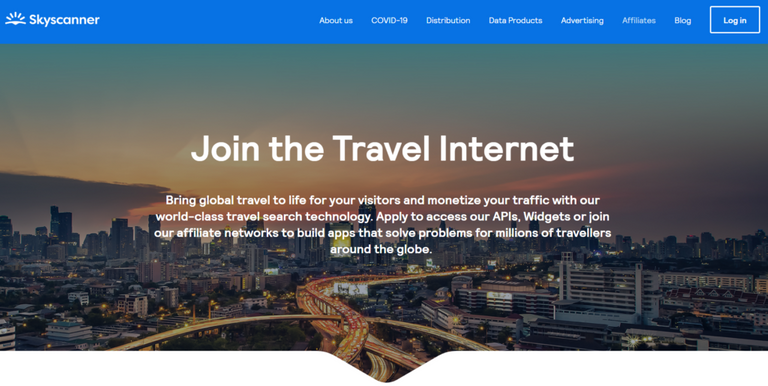 As was mentioned before, Skyscanner is the world's largest flight search engine or marketplace. Many people use Skyscanner to search for the cheapest and best flights. On that site, you can search for the best routes for your trip. Almost all world airlines are listed on the Skyscanner.
The Skyscanner platform is international, and you can search the flight on the language you want and choose the currency in which the flight prices will be shown.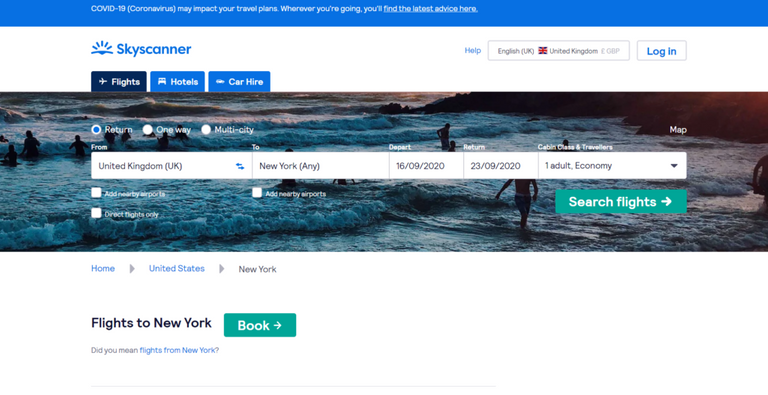 However, Skyscanner is not just the best flight booking site, it also has one of the best travel affiliate programs.
What is Skyscanner affiliate program
There 3 types of affiliate program in Skyscanner. The first type is the free placement of widgets on your site that can help your users plan their trip. The second one is the affiliate networks. The third is for travel companies and businesses that want to display their offers on Skyscanner.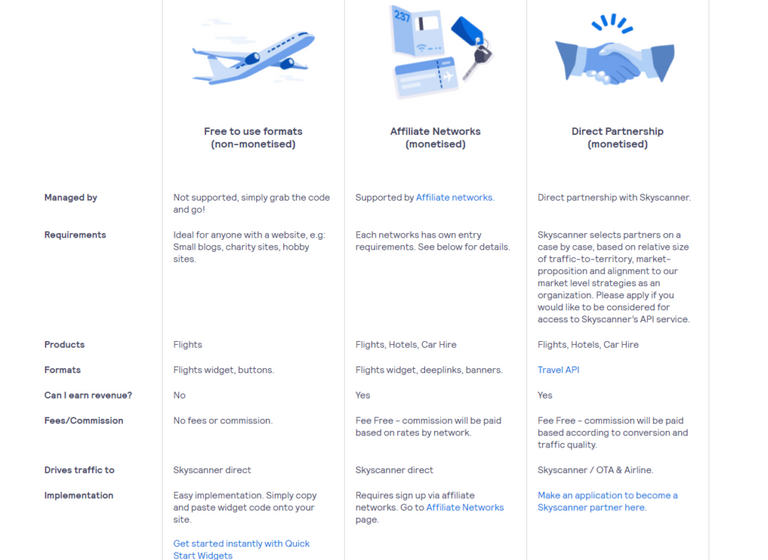 If you want to promote Skyscanner products on your site or blog and get a commission from sales, then you should go for the second type of affiliate program.
Skyscanner cooperates with different global affiliate networks like CJ or Doubletrade. So if you want to join Skyscanner affiliate program, you need to create an account on one of these affiliate networks first and then apply for the Skyscanner campaign.
Read more about Affiliate Marketing Networks.
Skyscanner receives a commission from airlines and pays you a part of that commission. Therefore, your commission directly depends on the airline commission.
Today, Skyscanner is not just the best flight booking site, it is also a site where you can rent a car or book the hotel. It means you can earn even more by selling hotels and car rental services.
You can read more about Skyscanner and its affiliate program on the official page. Just go to the Skyscanner main page and click on the Affiliate in the footer of that page.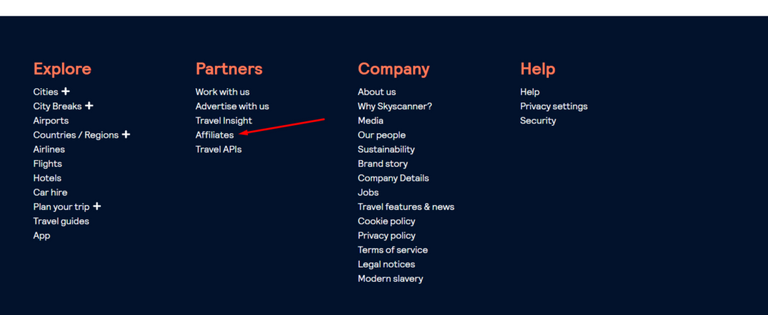 Read also: Best 3 Accommodation Affiliate Platforms
Source: https://job-online.club
---

The pictures were created with Canva and RawPixel
Posted Using LeoFinance Beta