EN-PL
To będzie jeden z tych postów, w którym się chwalę trochę. @racibo polecił pod jednym z postów Polskiej Ligii Actifit apkę http://www.jonathanokeeffe.com/strava/map.php , która pozwala na mapowanie treningów zarejestrowanych w Stravie. Treningi, spacery itp rejestrowałem za pomocą Endomondo, które jak wiecie zostało zamknięte i wydobycie teraz treningów stamtąd graniczy z cudem. Czekam od połowy listopada na link ze swoimi treningami (co najmniej). Na usprawiedliwienie mogę dodać, że udało mi się zsynchronizować ze Stravą ponad 4,6 k wpisów, co pewnie zajmuje sporo miejsca i pamięci serwerów.
EN
This would be one of those boasting posts. @racibo showed an upp under one of Polish Actifit League (check #POLIAC ) posts http://www.jonathanokeeffe.com/strava/map.php, whicz allows one to map his Strava entries. All my trainings and walks were registered by Endomondo app, that you know got shut down and getting your data from it is virtually impossible. I wait for my link to my entries since mid November. On their behalf, I may say that I managed to sync over 4,6k of trainings with the Strava, which may take up a lot of dics space and servers memory.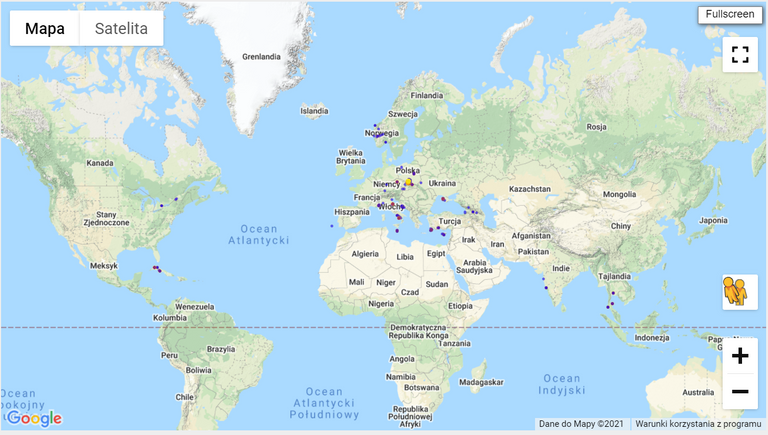 Dzięki tej mapie udało mi się już odkryć, że nie wszystkie moje "wojaże" są na niej odnotowane, ale lepsze to niż nic. Będę probować je jeszcze jakoś dodać. W każdym razie daje to jakiś obraz sytuacji. Lubię podróżować. Na mapach widać miejsca, w których jakoś aktywnie spędzałem czas. Nie wiem czy w obecnych czasach warto w ogóle snuć podróżnicze plany, ale chciałbym zobaczyć kawałek Meksyku, Iran, może syberia, ew. Transbajkał. Z mapy też ewidentnie widać, że dyskryminuję południową półkulę. Z bardziej prawdopodobnych planów, chcę więcej zwiedzać rowerem najbliższą i tę dalszą okolicę.
Thanks to this map I was able to discover, that not every of my "voyages" are visible, but it's still better than nothing. All in all, it describes the situation on some level. I like travelling. On the maps you can observe places, where I somehow been active at. I don't know if it's wise to plan or dream of journeys during these times, but I would like to visit a piece of Mexico, Iran, maybe Siberia or Transbajkal. Out of the map you can clearly see that I discriminate against southern hemisphere. Out of more likely plans, I want to travel around more by bike.
What's missing:
Ukraine (there's much more of it than it is shown),
Moscow,Russia,
Indian Himalayas
UK,
Mallorca.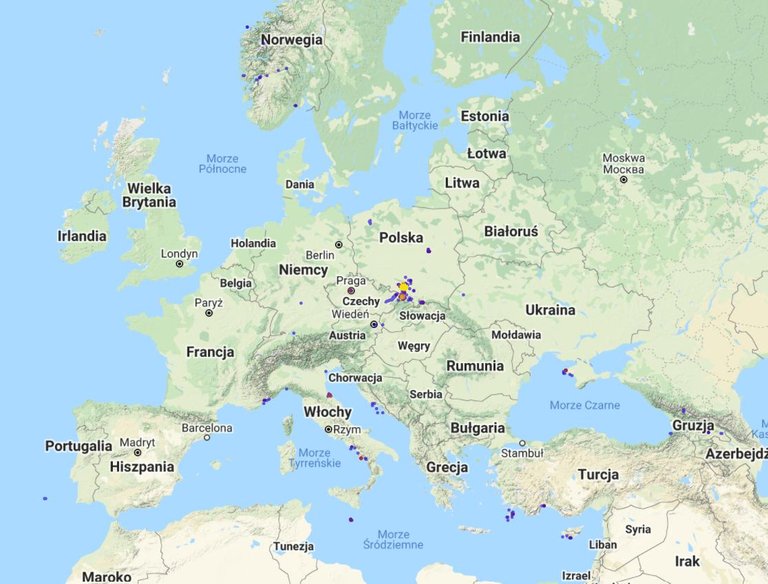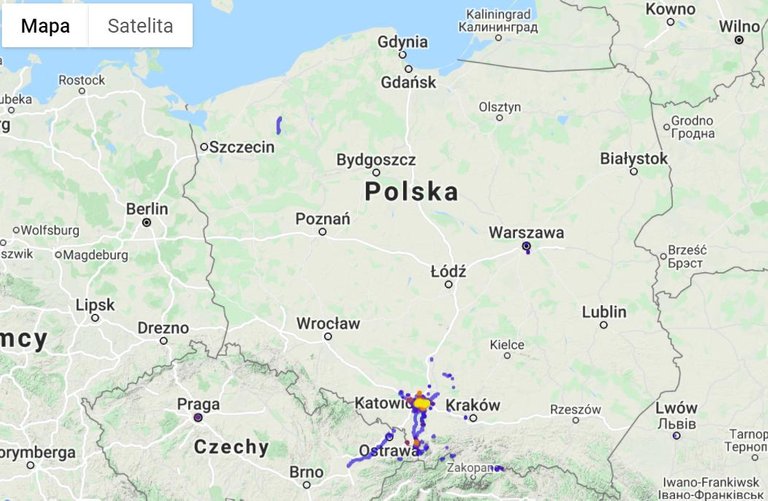 My epicentre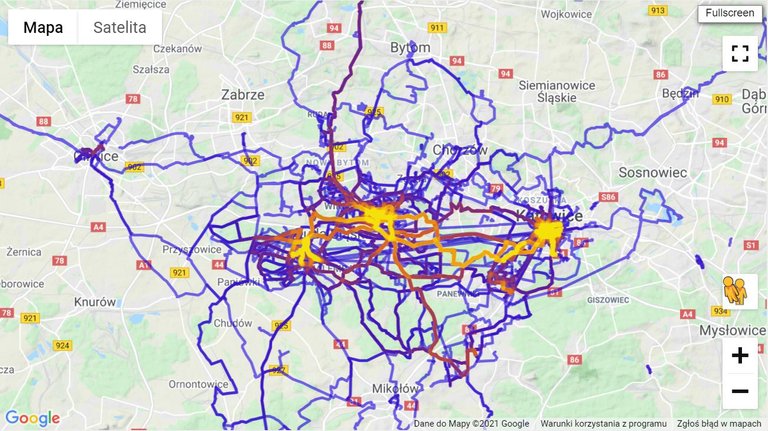 Posted Using LeoFinance Beta