How do you see yourself on hive in the next 5 years
I see myself as a millionaire in the next five years through hive. Ideas are relevances of wealth, getting knowledge from people and adding it with your own knowledge can truly elevator you, add to your success and will land you as a millionaire.
Our ideas can easily be converted into funds when we are able to identify our capabilities, most of the times, it takes a person less a minute to identify it self worth.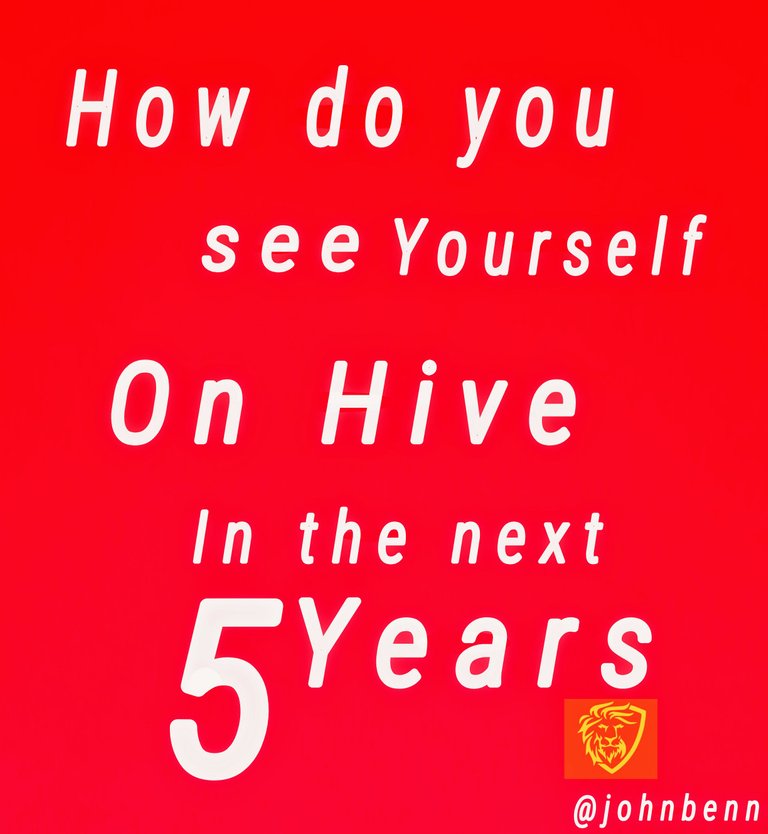 What are this self worth: it simply the things we are capable of doing or transforming into reality.
Hive has been such a great home of knowledge becuase it teaches values and it exposes our minds to the outside world.
I see myself as a millionaire in the next five years because the knowledge gotten from hive are so many that it would one-day turn me into a millionaire when i begin to put those ideas into work.
For instance, if your apartment wires has fault, you need an electrician to fixed up the building wire's, that is true, but if paradventure you go along to Involve an engineer when the challenges you face in the building were electrical fault, that means, at the end nothing best was done.
How would I make this future I see a reality:
Firstly, I will spent time to write quality content becuase I have found out on hive that quality is rated more than quantity, Writing great articles will take me to a better place than Writing multiple content that does not add values to the Hive blockchain.
I will try to save my Hive power so that to continue to receive more curation rewards and from there, I will grow my account to meet up my target.
I will Stake Hive engine tokens to better land me on a better ground for easily growth and utilisation.
I will engage in my favorite community to my best to get my account noticed to others people's on Hive.
These are the steps I must take to be the millionaire I see coming.
Thanks.see you next time.
Posted Using LeoFinance Beta
---
---