A Journey Of 1000 Miles Starts With A Single Step...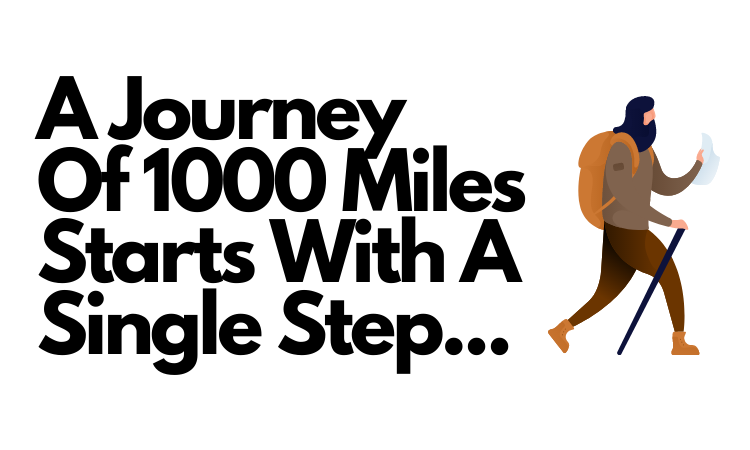 In case you missed it, today was 'SPK Day' on the CryptoManiacs podcast.
Earlier this afternoon, @taskmaster4450 and I got to hang out and talk shop with @theycallmedan and @starkerz from the SPK Network.
What an incredible talk it was!
So much so that it ended up being a whopping 3 hour long session.
Safe to say, I've broken it up into 2 parts and started publishing 'Part 1' a few hours ago...
Something hit me while I was uploading the podcast. I noticed it was our 25th episode of the CryptoManiacs podcast.
25 episodes deep...Already! And here we were interviewing champions of our blockchain and thought how far this podcast has grown in such a short time...
25 episodes is nice...250 episodes is better!
And then I did some more digging...
I use @threespeak a LOT...And just yesterday uploaded my 228th video on their platform.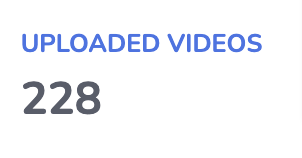 And here's the kicker...I only started using 3speak exclusively about a year or so ago. So I did some more digging lol
Since I've been on the blockchain, I've uploaded 470 videos via both Dtube and 3speak....In less than 4 years of being on chain.
But wait...There's more!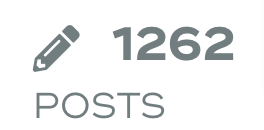 That's how many posts I've made since I joined back in December 2017.
And over 17,000 comments too...Which may seem like it's a lot, but I'm nothing compared to some of the heavy engagers out there on Hive and the various tribes.
So what's the point of this? To brag? Show off?
It's to show people, the journey!
.
I'm no Pulitzer Prize winning author, I'm just a dude who loves what I'm attempting to build here with company. But because I show up, no matter what, and do my best to add value to this community...The journey has now become a track record of content that does get support.
It's my portfolio of value (at least I hope some people find it valuable LOL) and because it's on chain...It's here forever :)
Reminds me of something an entrepreneur named Roberto Blake stated years ago when it came to creating content...
He stated (and I'm paraphrasing) for the first 100 pieces of content you create, don't expect a reaction. If you get a comment or two, great but don't expect it. Just keep creating. Keep showing up!
After 100 pieces of content, then strive to hit 1000. And maybe around post number 999, you might start making a few bucks here and there. But if you think this is going to just happen, if you create one post a week or one post a month...
The old saying that a journey of 1000 miles starts with a single step plays a big part in your approach to creating content and adding value here on Hive and the tribes on chain. You have to start, but keep on the journey...Keep showing up and develop your portfolio of value!
I still consider myself young at this blockchain stuff, but I know one thing for certain...I'm loving the journey and every single step along the way!
Posted Using LeoFinance Beta
---
---