Hive Saved My Life!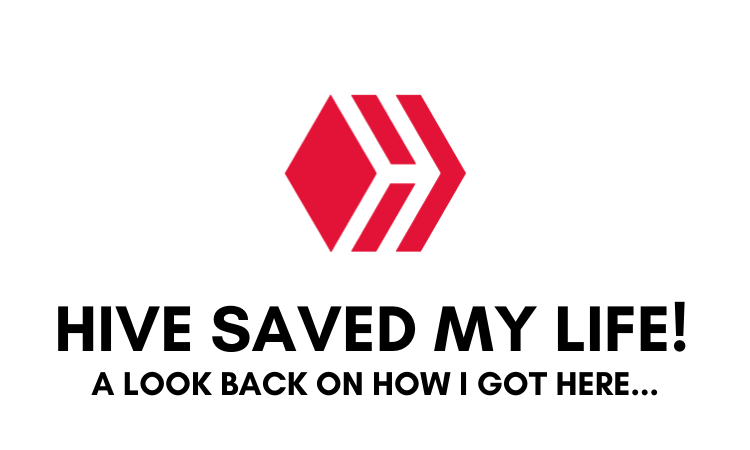 Yesterday was a special little milestone for yours truly...

4 years...
When I get these reminders every year from @hivebuzz it makes me more and more grateful for Hive and the entire community here on the blockchain.
For those that may not know my story, I thought I'd share a little history and then go into some things I've learned along the way. I hope it inspires people that might be brand new to Hive and encourage them to stick with it....Amazing things can happen :)
In 2017, my life came crashing down. After building businesses successfully online since the early 2000's, I abruptly got the wake up call of all wake up calls.
For almost 17 years, I had been using PayPal as my go to payment processor of choice. I always followed their rules, and even stuck up for them when people's accounts got shut down. I used to stick my nose up and just say 'Well you must have done something wrong, PayPal doesn't just end accounts for no reason'...
April 2017....I got the famous 'Your Account Has Been Banned' emails from PayPal. I decided to give them a call, and get things straightened out, because I hadn't done anything different with my account for 17 years and there had to be an explanation.
Nothing. I could not get my account back, I was banned for life and they offered no explanation other than 'you broke our acceptable use policy'. Of course, little did I know that when you sign up for PayPal they have it in their terms that they can change their AUP whenever they want. So I couldn't do a thing.
Here's how the rest of 2017 went....
Accounts got locked as well as all our business funds. We only used PayPal and had no reason not to. 17 years with one company, you assume things are going to work forever. After the accounts got locked, my bank cut my credit, I had zero income coming in and no way to repay the debt I was incurring now. My old business partners and I decided to split the company and I would be the sole owner of a few of the web properties we owned.
Still, mortgage payments could not be made, as I had no income at all coming in so I was forced to sell my home. I ended up living in the basement of my in-laws for the next 2 years while I tried to figure things out...
Oh by the way, in July of 2017, my second son was born too. So here I am...No job, no income, a brand new baby boy and a wife who is questioning her life decision of marrying me. Just joking on that last part, believe me, my wife has weathered this entire storm right by my side :)
While my business was thriving, we messed with crypto. We got into some early mining and actually accumulated quite a bit of coins and tokens. But we didn't focus on it, just because our focus was on our thriving online businesses. But after it all went south, the 'blockchain' and crypto popped back in my mind as something to look into.
I was NOT going to give up, but with PayPal being no longer an option, I had to find something that would be a much better option to build on and put my life into....
Of course, this was nearing the end of 2017, right during that INSANE bullrun that captured everyone's attention....And while I can't remember exactly how I stumbled upon the blockchain....Here it was, right in front of me!
A payment option, with it's own stable coin.

A thriving community that focused on social media.

The potential of these things called SMTs. With the end goal of tokenizing the web.
I was hooked on day one!
For the first few months, I read the white papers (and blue paper), I learned all I could and didn't try to rock any boats. My goal during those first few months here was...Be a sponge. Soak it all up!
I saw the potential of everything that was being built here and decided this is where I would bring my online businesses to. I just needed a strategy to do that because...Well, even today, blockchains aren't the easiest things to learn. So I partnered with @blainjones and we started building!!!
Our first project was called Bitcoin Bully, the idea was simple. Introduce people that has zero knowledge of crypto, into the wild world of it all. Super simple instructions to get their feet wet and give them a helping hand.

Next, we wanted to take that same model and focus 100% on the blockchain, so we built SteemSavvy. We used short, easy to follow lessons that took new members from A to Z on getting set up...

Of course, that has now been updated and rebranded and built to be The Hive Guide. And it's a huge part of our onboarding strategy to bring more and more members to Hive....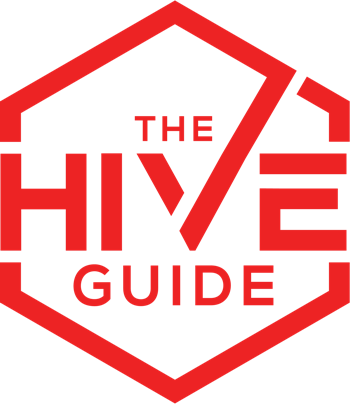 We found a really good formula that worked and we kept doing everything we could to raise awareness about Hive and all it's amazing applications. Since then, we've brought the entire @CTPtalk community over to Hive, we've built the Index Token and HivePay...With HUGE plans in 2022 as well :)
Going back to when I first joined, it's important to note...I had NOTHING.
There was no secret stash of crypto, because in brilliance, we ended up selling all our Bitcoin back in like 2015....I had no big bank account to fund my 'powering up', just small tiny bits at a time. I didn't come here with a huge network of friends or know the secret handshake needed for the old Steem Slack group lol
I just had a burning desire to...Rebuild my business and use the blockchain to make that happen.
I showed up, put in the work and did everything in my power to grow and add value daily. I kept a smile on my face, never whined about being upvoted or not, and even had to beg family members to help pay for my 2 trips to blockchain related conferences in 2018...One in Toronto, the other all the way in Krakow, Poland.
No complaining. Ever. I just KNEW in my heart of hearts, that this was the place to put my entire focus on. And I have never doubted that, for one second. Even with Hive going down to like 8 or 10 cents, I stayed the course....
So 4 years later...Here I am! And here's a few tips that I've learned along the journey, I hope they help you as well:
Upvotes may come, and they may not. Regardless, if you show up and add value to the blockchain, you will be rewarded in much more ways then just an upvote.

Hive is filled with amazing people. And you'll find people from every walk of life, belief mindset and attitude you could imagine...This is the human experience on blockchain. Embrace it :)

Never pay attention to price. Enjoy the journey and then you'll be pleasantly surprised in a few years and take a look at your account!

Power up! Make a commitment to power up as much as you can regularly, that doesn't mean you need to drop hundreds of dollars...But as my good friend @nathanmars famously told me back in 2018....Putting some skin in the game makes you a true believer!

Tomorrow will be so much better than today....AKA, we came from Steem and have built Hive!!!

Never give up! If things don't work out, revisit how you approach it but never STOP!
Thanks for reading my annual War & Peace article. I always try to keep these around 500 words, but this puppy is clocking in at over 1300 now lol. Just let me make this so clear...I appreciate every single one of you SO much!
Hive saved my life.
Hive changed my life.
And if it wasn't for this blockchain and community, who knows where I would be today...
Forever grateful,
Jongo
Professional Hive Shill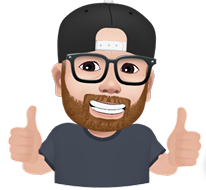 ---
---