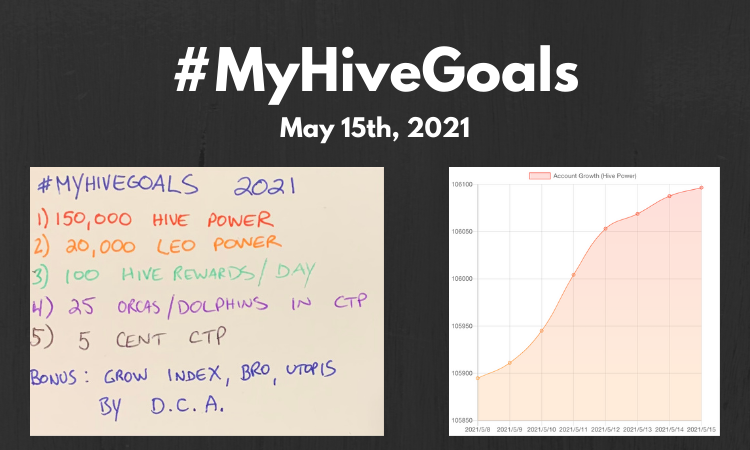 And away we go....
Another week finished and another week of stacking and building on my Hive journey!
I love looking back on these posts and seeing where I can improve each and every week. If you aren't yet writing down your goals and working towards them...Start now :)
150,000 Hive Power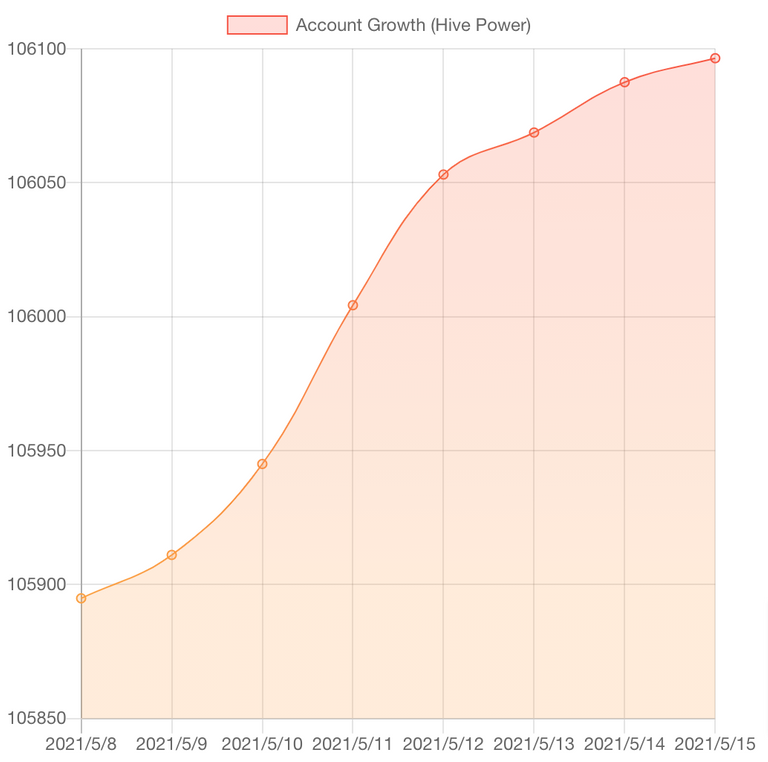 Love seeing this graph each and every week grow!
The best thing about Hive, is that I am stacking my bags by being both active (creating) and passive (curation and delegation).
150,000 - 106,096.43 = 43,903.57 left to go
Slowly but surely, we're chipping away :)
20,000 LEO Power

I added quite a few new LEO to my bags as well this past week, thanks to some amazing and very generous votes from the community!!
Man I love this project and everything they are building @leofinance
CUB development, the AMA and news across the entire platform makes me thrilled to be a part of it!
20,000 - 13,295.863 = 6,704.137 left to go
Show up, add value, engage! That's the trick to all this stuff!
Dollar Coast Average Into Hive-Engine Projects
This week I purchased:
30 INDEX
2 BRO
7 UTOPIS
And after this week's buys I'm at....
7140 @he-index
821.33 @brofund
415 @utopis
Every week, I fall in love with these projects that much more. I mean, I'm kind of biased with INDEX lol But Utopis and BRO are just brilliant. So cool to watch these grow and pay out the dividends weekly and daily :)
100 Hive Rewards Per Day
And here's one of my favorite measuring sticks...
43.10 Hive per day from Creating
15.00 Hive per day from Curation
1.247 Rewards From @dlease
200 SIM from @dcitygame (< 1 Hive)
10 Rewards From Misc.
Total Rewards 69.62 Hive per day
Note - I think it's time for me to leave @dcitygame The taxes are 100% or higher, and there is zero profits. It's become a game for the top accounts and no one else. They'll say it's 'part of the game and mirrors reality', well when people get taxed too much....They leave the country or start a revolution. I'll bow out gracefully and no longer be tracking Dcity for my daily income.
Sad that it's come to this but they've ruined it for the majority of the players.
25 Orcas / Dolphins In The CTP Swarm
GOAL REACHED - April 2, 2020
Stay up to date with all the news from the CTP Swarm by following both @clicktrackprofit and @ctpsb
Now let's take a look at the price of the CTP Token...

Still hovering around 3 cents each...The little token that could is still truckin' along :)
Oh yeah, we're about to burn another 25,000 CTPM....So there's that!
Have an awesome week all :)
---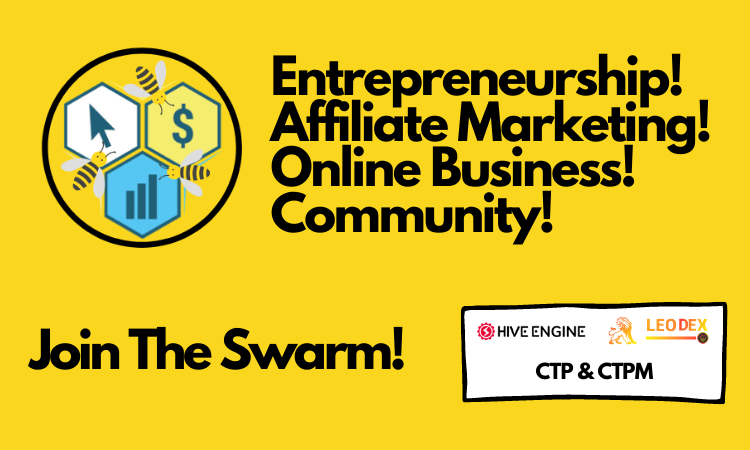 Our Token:
https://hive-engine.com/?p=market&t=CTP
Our Miner:
https://hive-engine.com/?p=market&t=CTPM
Vote for our Witness Node On Hive-Engine: