#MyHiveGoals - Adding SPT & My Very Own 'Flippening'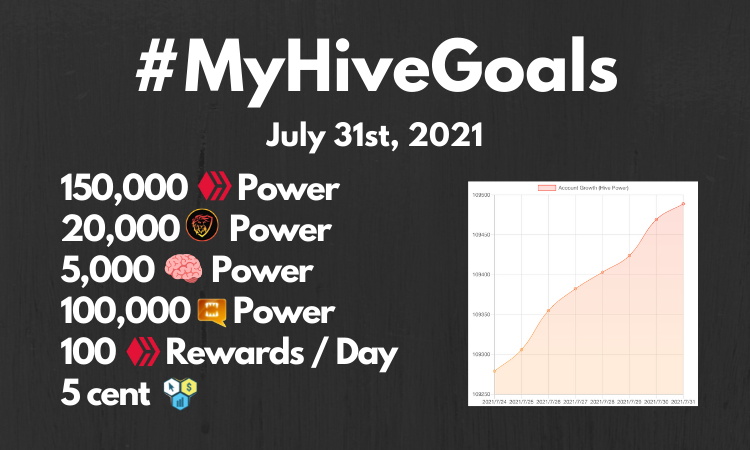 Finally back home and ready to tackle a full week on the blockchain :)
So much is happening and I'm going to be adding a new measuring stick to the mix as well.
Yes, the Splinterlands hype has fully caught me up, so going forward along with Hive, LEO and POB....I'll be tracking my SPT goals as well!
I know, I know...The addiction is VERY real for me!
But just another reason why this blockchain is superior on so many levels....
150,000 Hive Power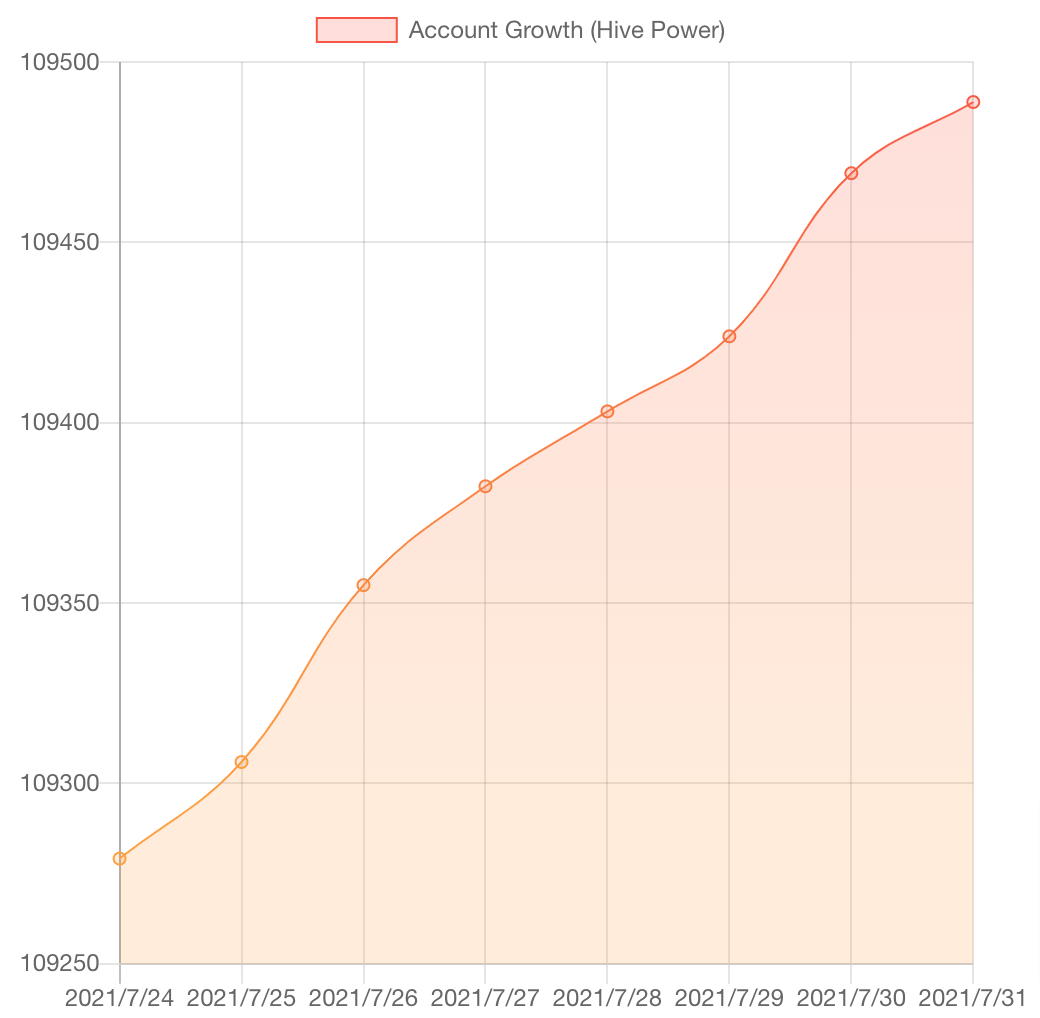 A nice steady week, even with being on the road. But all is well, and things are looking up...Plus there is a Hive PUD happening in a few hours from now...So I expect a nice bump over the next 7 days.
150,000 - 109,488.88 = 40,511.12 left to go
Oh that 40k milestone is getting REALLY close :)
20,000 LEO, 5,000 POB & 100,000 SPT Power

A nice little week on LEO!
20,000 - 14,872.901 = 5,127.099 left to go
Been enjoying the Leo Voter project and accumulating LEO by delegating to it. Love the passive income stuff ;)

One of the best ideas I've had in the past few months has been, delegating to @amr008 's engagement project!
5,000 - 1,560.93 = 3,439.07 left to go
What a win it's been! So while curation rewards have gone done...I'm VERY happy with the returns AMR's been able to provide for delegators.

My new little goal! And yeah, it helps that the more SPT we get, the more SPS we generate every day, so this is a no brainer...And well, Splinterlands has taken over my life LOL
So the goal is...100k SPT. But let me be transparent here, I do plan on buying quite a bit on top of everything I earn.
100,000 - 43,662.08 = 56,337.92 left to go
Let the fun begin :)
Dollar Cost Average Into Hive Engine Projects
15 INDEX
1 BRO
1 UTOPIS
And after this week's buys I'm at....
7569 @he-index
862.27 @brofund
459 @utopis
Always fun seeing these go up, and they always provide awesome value plus passive income!
Win win!
100 Hive Per Day In Rewards
This is crazy...But I think we're about to see something I've never witnessed before with my time on Hive...
16.79 Rewards from Creating
20.82 Rewards from Curating
1.782 Rewards from @dlease
12 Rewards from Misc.
Total Hive Rewards Per Day = 51.392
I missed a day last week in creating but look at those numbers...I actually earned more from curating than I did from the active income generated by creating....
My very own 'flippening' of sorts I guess :)
Wow, makes you really understand how powerful this blockchain can be for the whale accounts that never post and just vote!
5 Cent CTP Token
Let's take a look at the price of the CTP Token...

Nice to see it still over. penny :)
The little token that could!!!
---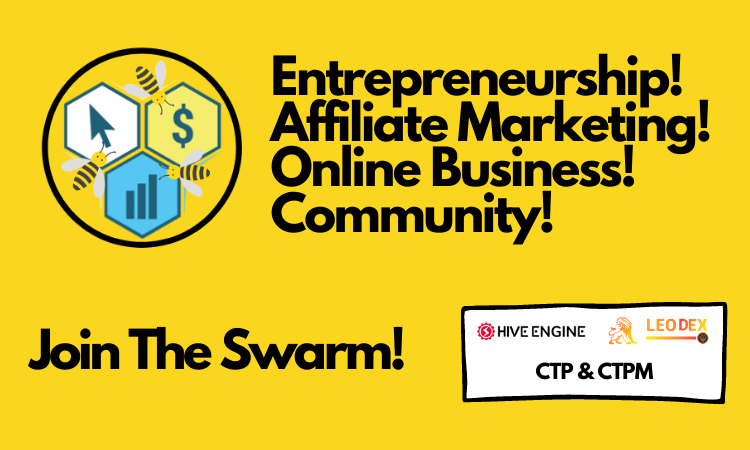 Our Token:
https://hive-engine.com/?p=market&t=CTP
Our Miner:
https://hive-engine.com/?p=market&t=CTPM
Vote for our Witness Node On Hive-Engine:
https://tribaldex.com/witnesses (clicktrackprofit)
Posted Using LeoFinance Beta
---
---