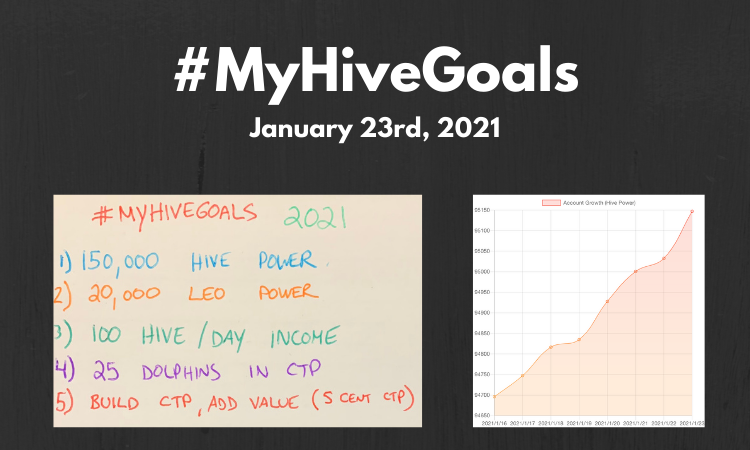 Did you enjoy that little pump Hive was on last week?
Saw prices that haven't been here since October of 2020...And I have a feeling it's only just beginning.
The accumulation of Hive might be tougher if price starts rising, that's why it's so important to get out there now and stack :)
Let's see how we did this week...
150,000 Hive Power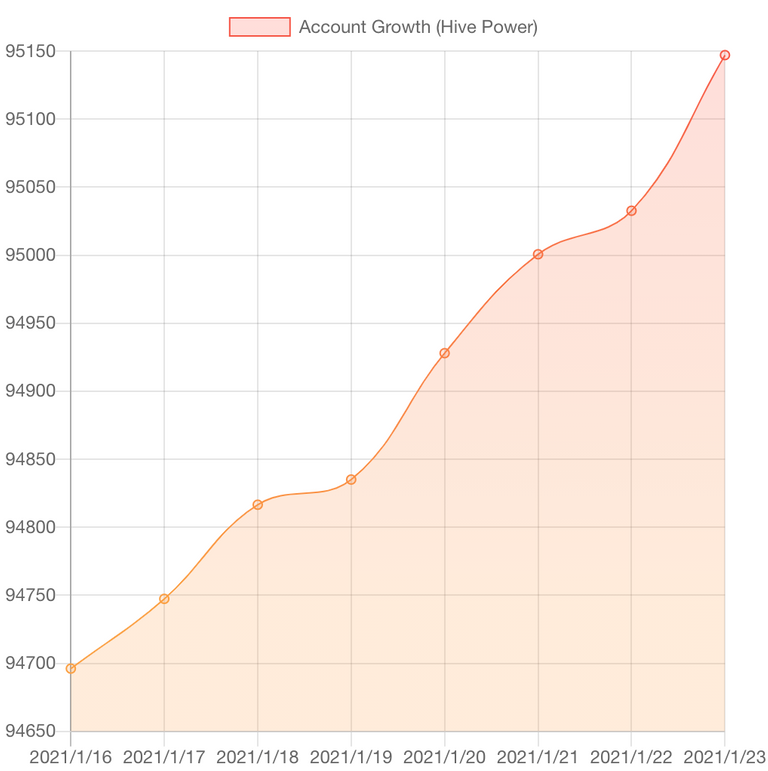 I'm accumulation Hive at a steady pace, and have been doing 100% power ups for a lot of my content.
This has helped me shoot past 95,000 Hive power :)
150,000 - 95,146.575 = 54,853.43 Left To Go
A little slower than I thought we'd be accumulating coming into 2021...but never going to complain :)
20,000 LEO Power
A very nice week on LEO for me...Accumulated some nice creator rewards as well as curation rewards too!

20,000 - 10.574.364 = 9,425.636 Left To Go
With the amount of support and activity LEO has, accumulating will become harder and harder...So now is the time to get active there!
Your future self will thank you!
100 Hive / Day In Rewards
What. A. Week!
46.93 rewards per day from Creation
18.15 rewards per day from Curating
3.829 rewards per day from @dlease
8800 SIM per day from @dcitygame (Approx. 35 Hive)
12 rewards from Misc. projects
Approx. 115.90 Hive Per Day!!!!!
Wow!!!
I've hit this goal in week number 3 of 2021...But let's see if it's sustainable.
I won't celebrate yet until we see a few weeks of 100 plus Hive rewards every day.
25 Dolphins In The CTP Tribe & CTP Token @ 5 cents
We're growing :)
We've got a new Dolphin in the Swarm...A very warm welcome to:
That's 15 dolphins and orcas inside of CTP. This is SO cool!
And so many awesome members close to the Dolphin threshold...We've got a big 2021 coming!
Speaking of which...Here's the latest price of the CTP Token ;)

https://hive-engine.com/?p=market&t=CTP
Posted Using LeoFinance Beta