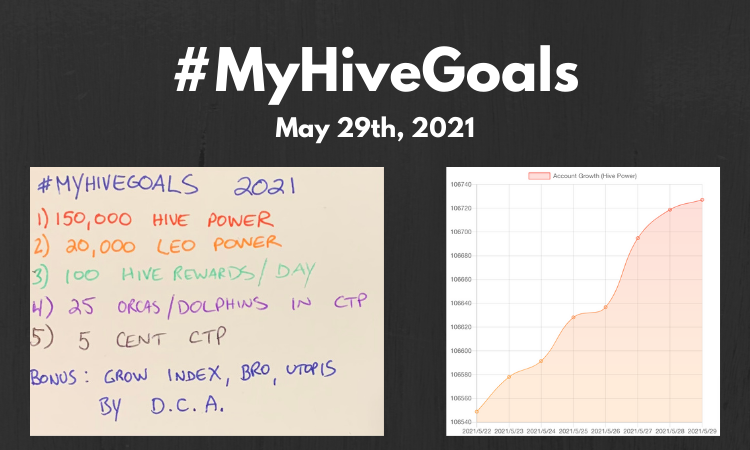 These dips in the market are quite interesting...
Read Crypto Twitter and all you seem to see is...Doom and gloom.
Here on the blockchain though...I'm stoic no matter what the market does. For me, nothing changes...It's still!
Build.
Stack.
Grow!
Let's see how we did this week :)
150,000 Hive Power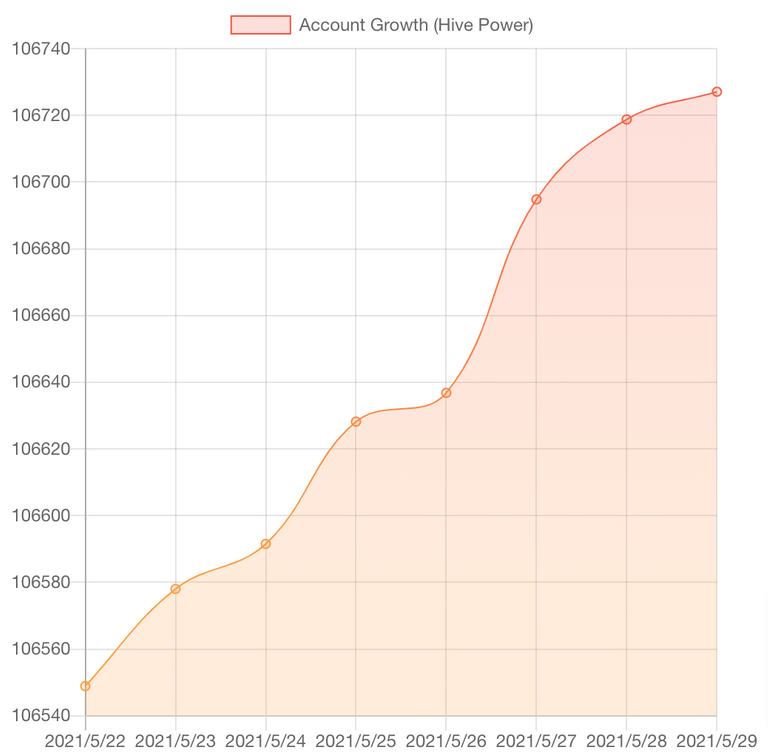 Nice week of growth by looking at that curve.
Slow and steady, never changing that game plan :)
150,000 - 106,739.72 = 43,260.72 left to go
Chipping away at those totals!
20,000 LEO Power

LEO took a bit of a dip this week, which meant for me...A great to to try to accumulate some more!
20,000 - 13,617.638 = 6,382.362 left to go
I'm happy with this goal! Seems to be more realistic to hit my 20,000 target by the end of the year!
Dollar Cost Average Into Hive-Engine Projects
This week I purchased:
25 INDEX
3 BRO
5 UTOPIS
And after this week's buys I'm at....
7260 @he-index
833.31 @brofund
432 @utopis
Such awesome projects and I love building my stacks in each of them!
100 Hive Per Day In Rewards
I think this week, my rewards per day took a big dip, but let's have a look and see...
28.82 Rewards From Creating
13.17 Rewards From Curation
3.144 Rewards From @dlease
11 Rewards From Misc.
Total Rewards Per Day - 56.13 Hive
Yup, a sizeable dip from last week...Nothing else to do but...Keep creating and engaging :)
25 Orcas / Dolphins In The CTP Tribe
GOAL REACHED - April 2, 2020
Stay up to date with all the news from the CTP Swarm by following both @clicktrackprofit and @ctpsb
Now let's take a look at the price of the CTP Token...

The markets are taking a dip once again, but still...CTP stays around the same price...Even though there was a little dip this week.
We keep building, keep growing :)
---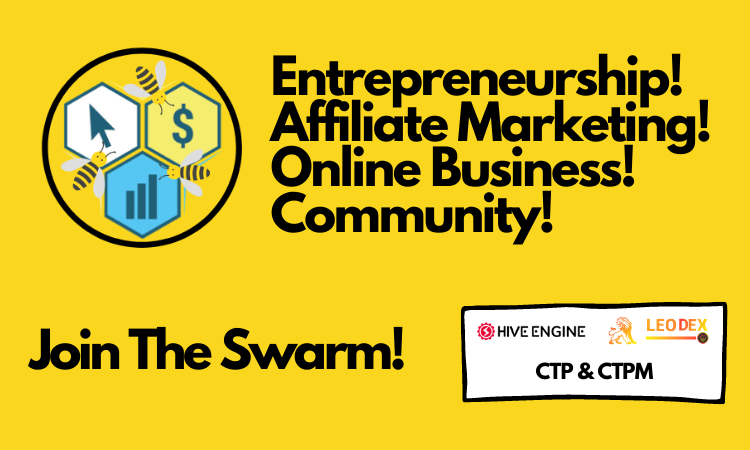 Our Token:
https://hive-engine.com/?p=market&t=CTP
Our Miner:
https://hive-engine.com/?p=market&t=CTPM
Vote for our Witness Node On Hive-Engine:
https://tribaldex.com/witnesses (clicktrackprofit)